Special One Time Chance to Own a Piece of History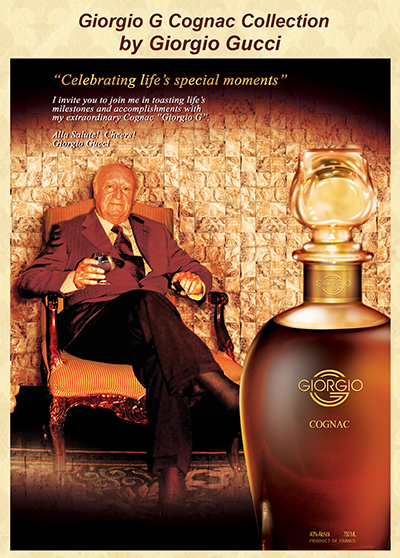 AEBC today announced the offer for sale of the Giorgio G Cognac Collection by Giorgio Gucci-international fashion legend and an icon of quality. Every once in a great while an opportunity appears that has the ability to change the Cognac industry. Giorgio Gucci in 2000, decided to create a new company, Giorgio G. Very quickly Giorgio G became a symbol of quality in women's fashion. Gucci decided to celebrate his new company Giorgio G's 10th Anniversary with a charity event in New York and at the same time introduce his personal Giorgio G Cognac to his friends.
Giorgio Gucci sourced the best cognac producing families in France to assist him with his efforts to create cognacs worthy of the Gucci family name. The rare, ultra-premium cognacs were sourced from France's most prized regions and scores of eaux-de-vie. They were selected for their rare characteristics, aged flavor profiles, and unique qualities. Working closely together they created uniquely packaged and ultra-premium cognacs.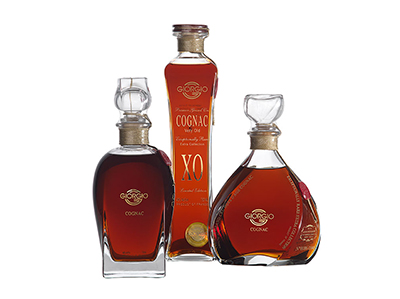 Aged in Limousin oak casks, the Giorgio G Collection is offered in three different expressions: Giorgio G XO, Giorgio G Grand Cru, and Giorgio G Special Limited Edition Cognac. The cognacs are exceptionally rare, Limited Edition, and one-time bottled products. Each bottle is numbered and is designed using 22k gold. These cognacs have not been sold in stores. They have been available as celebrity gifts, at a few charity events, and special on-premise evenings.
"We are very excited to be assisting with the sale of the remaining 5,700 bottles. These exceptional cognacs are being offered as a "Lot," stated David Rippentrop, Managing Partner of Americas Executive Beverage Consultancy. "We anticipate the collection to be valued at around 18MM. Contact us for more information and a presentation. Private parties welcome. The collection is offered at a great value," Mr. Rippentrop added.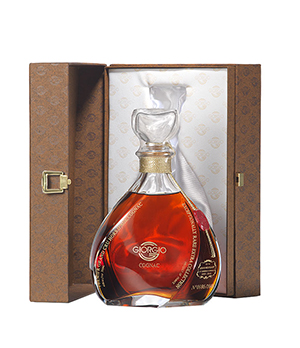 The rare, one time bottling of Giorgio G Cognac Collection will be some of the most sought after Cognacs in the world.
About Americas Executive Beverage Consultancy
Americas Executive Beverage Consultancy is a Consultancy Services, Executive Recruiting, and professional Career Counseling services company specializing in the Beverage industry. Over 30 years' experience assisting companies worldwide. #1 Listed Adult Beverage Recruiter.