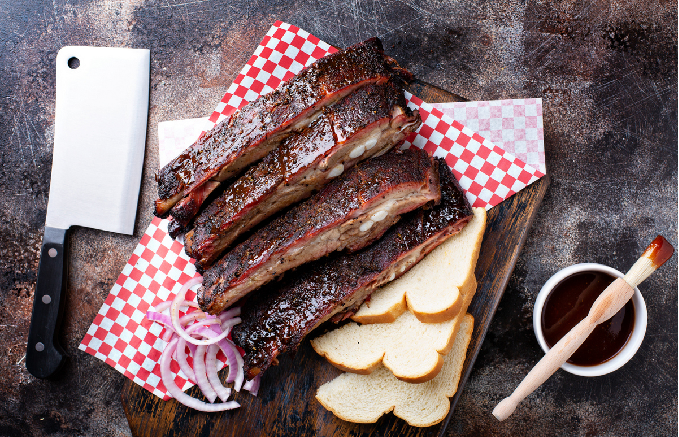 Hattie Marie's Texas Style BBQ & Cajun Kitchen is proud to announce that they are currently offering franchise opportunities to qualified candidates, effective today. Qualified applicants who are awarded the opportunity to own and operate a franchise will be provided with an exceptional business model, extensive training, and consistent, ongoing support from senior management.
With three Metro-Atlanta locations slated to open in 2020, Hattie Marie's offers a wide variety of mouthwatering BBQ dishes including: BBQ Ribs, Smoked Brisket, Pulled Pork, Smokey Sausage Links, Fried Catfish & Shrimp, Macaroni & Cheese, Potato Salad, Collard Greens and Texas-Style Gumbo.
Opened by Willie and Ramona Griggie, Hattie Marie's was created to honor Willie's late mother, Hattie Marie, who was originally from the southeast Texas town of Port Arthur. In the late 1980's, Hattie Marie brought her culinary talents to the masses and opened a bakery/catering service, Pie Face Bakery. Word quickly spread about the delectable dishes being prepared there and her business took off. She was forced to close her doors due to health complications, but many of her recipes and her cooking style live on through Willie and the rest of her children.
"With our concept, we've embraced our family's tradition while paying homage to my mother, the late Hattie Marie," says co-owner, Willie Griggie. "Hattie Marie's BBQ intends to bring the flavor and essence of South East Texas cooking to the entire United States through our recently created franchise opportunities."
Unlike other "barbecue joints," Hattie Marie's smoke all of their meats in-house daily.
Hattie Marie's has already gained national recognition by having social media influencers, politicians, socialites, and entertainers walk through their doors, indulge in their comfort food and document their entire experiences on all social media platforms.
"We are seeking experienced single or multi-unit franchisees to acquire and develop locations in shopping areas, airports, colleges, and more," says co-owner, Ramona Griggie. "We bring strong financials and a culture that promotes community and great eating."
Hattie Marie's already has an established market presence and substantial market penetration in Atlanta. From that highly successful platform, the company is looking to initially expand the brand on a national level.
To qualify financially for Hattie Marie's franchise ownership, you must have a provable net worth of at least $100,000, and liquid assets of at least $40,000. Franchisees must be willing to sign single or multi-unit development agreement of no less than three stores within two years.
Running a franchise also puts you in the position to cater events in your local market area, including client meetings, holiday parties, graduations, corporate events, bachelor/bachelorette parties, and more.
To learn more about becoming a Hattie Marie's Restaurant franchisee, please visit the Hattie Marie's website at: https://www.hattiemariesbarbecue.com/franchise, or contact Asya Hubbard (Director of Franchise Development) at asya@franchisegenies.com.
For more general information or to set up any interviews or features, please contact Lamont Johnson at Lamont@ArtDepartmentPR.com or via phone at 305.219.2242.