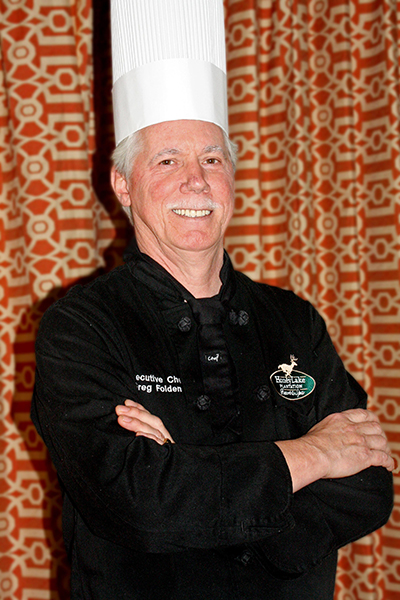 Honey Lake Plantation, a proper Southern plantation nestled among 4,800 acres of centuries old live oaks and spring-fed lakes in Northeast Florida, is proud to welcome Greg Folden to the plantation and its Whispering Pines Restaurant, as the new executive chef. With more than 20 years of culinary expertise, Folden brings a deep knowledge of Southern culinary to Honey Lake Plantation. Specializing in plantation-to-table cuisine, Folden will oversee all culinary operations, including banquets and events, managing kitchen staff and meal preparation, menu planning and operation, as well as developing new recipes and techniques for food preparation and presentation.
"We are delighted to have such a talented chef lead our team to culinary excellence," said Honey Lake Plantation General Manager, Jeffery Clough. "We are excited for the creative influence he will bring to the plantation and look forward to sharing his modern approach to traditional Southern fare with our guests."
Founder of the Tallahassee Area Chef's Association, Folden was awarded the Chef of the Year award from the American Culinary Federation, as well as, a bronze medal in Tallahassee, Fla.'s first pasta cook-off in 1993. He received a gold medal from the National Ice Carving Association in 1998. A philanthropist at heart, Folden takes part in a number of community and charity events, including delivering carving demonstrations to local grade schools and colleges and providing food for the homeless.
Whispering Pines Restaurant presents a succulent array of local bounty, including quail and venison as well as freshly harvested oysters and saltwater and freshwater fish. The extensive seasonally changing menu features the freshest locally-sourced ingredients, including herbs, produce and eggs harvested on the plantation. Perched atop the highest point on Honey Lake Plantation, Whispering Pines Restaurant provides guests with stunning views from all angles of green pastures and nature's inhabitants.
Honey Lake Plantation, a proper Southern plantation, beckons discerning guests to escape the modern-day frenzy and experience the finest in gracious Southern hospitality. An ideal location for weddings, retreats, meetings, events and leisure travelers, Honey Lake Plantation features lavishly rustic accommodations, a full-service spa, plantation-to-table cuisine and plenty of options for guests to discover the grandeur of the outdoors, including world-class hunting and sport shooting, fresh-water fishing, hiking, horseback riding and kayaking.
For more information or to make a reservation at Honey Lake Plantation, please visit www.honeylakeplantation.com and find them on Facebook and Twitter.