Hotel William Gray Presents Maggie Oakes
An upmarket grill dining experience with local vegetable focus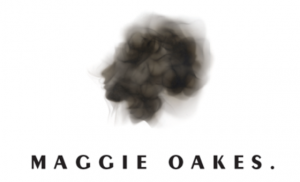 Hotel William Gray, a new boutique hotel opening in Old Montreal, proudly introduces Maggie Oakes. This upmarket grill dining experience with local vegetable focus, set within the hotel, will open in June 2016.
Hotel William Gray integrates Maison Edward-William-Gray, a historic building constructed in 1773. The restaurant – named after Margaret Oakes, wife of Edward William Gray – will be managed by chef Derreck Bocking, who has worked at notable establishments in Montreal and also appeared on Top Chef Canada in 2011.
With its inviting ambience and inspired menu, Maggie Oakes promises to be a destination in and of itself for Summer 2016. More details concerning the restaurant and Hotel William Gray will be revealed in the upcoming weeks.
Le Groupe Antonopoulos
Over the past 30 years,brothers Tony and Costa Antonopoulos have built a portfolio of elegant restaurants and boutique hotels in historic Old Montreal, receiving world wide recognition for its exceptional contribution to regional tourism. Renowned for their hospitality, design, and service, the group has received designations among Condé Nast's "Top 20 Hotels in Canada," Condé Nast's "Gold List," Travel + Leisure's "500 World's Best Hotels," "Prix Art-Affaires de Montréal in 2012 in the PME category," and Fodor's "100 Hotel Award Winners!" For more information on Le Groupe Antonopoulos and its holdings, please visit www.hotelwilliamgray.com