Seasoned Professional to Lead Food and Beverage Team at Fisherman's Wharf
Boutique Hotel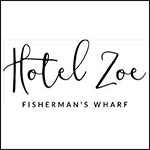 Hotel Zoe, Fisherman's Wharf's newest luxury boutique hotel in San Francisco, is pleased to announce that Erika Lenar has been named the Director of Outlets Operation. Erika brings close to three decades of expertise in the hospitality industry and will oversee all facets of the food and beverage program at Hotel Zoe including Pescatore, Hotel Zoe's signature restaurant showcasing modern and inventive Italian fare.
"We are delighted to welcome Erika to the Hotel Zoe team to oversee operations for our food and beverage program," said Area Director of Sales & Marketing at Noble House Hotels & Resorts, Amy Cacho. "With her impressive background and successes, we are confident she will build upon the success of Hotel Zoe and elevate Pescatore's visibility in our community and beyond."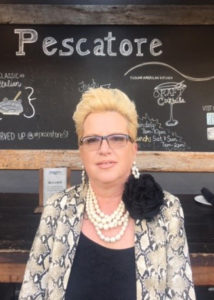 Erika has held leadership positions in food and beverage operations for several recognized luxury boutique properties in the Bay Area and beyond, including San Diego, Aventura, FL, Aspen, CO, Austin, TX, and more. Prior to joining Hotel Zoe, Erika was the Food and Beverage Manager at Hotel Adagio in San Francisco, part of Evolution Hospitality and the Marriott Autograph Collection.
Originally from Budapest, Hungary, Erika graduated from the Gundel Karoly Hospitality and Catering School before moving to Reno, NV, where she held her first management position at the Eldorado Hotel Resort Casino. Erika has since held leadership positions at luxury properties including the Four Seasons Resort Aviara in San Diego, Viceroy L'Ermitage Beverly Hills, Turnberry Isle Miami in Aventura, FL and Viceroy Snowmass in Aspen, CO.
Hotel Zoe and Pescatore are centrally located in San Francisco's Fisherman's Wharf at 425 North Point Street – on the edge of North Beach and one block from the Bay and Taylor Street Cable Car turn-around. Please visit http://www.hotelzoesf.com/ for more information.
About Noble House Hotels & Resorts, Ltd.
A privately held company for more than 35 years, Noble House Hotels & Resorts, Ltd. was founded in 1979 by owner and chairman Patrick R. Colee as a commercial property development group, later transitioning in 1994 to the dynamic hospitality ownership and management company it is today. Headquartered in Seattle, Washington and continuously growing, Noble House owns and manages an upscale portfolio of 18 distinct and visually captivating hotel properties, over 50 restaurants, bars, and lounges, the Napa Valley Wine Train, and a collection of spas, marinas, and private residences throughout the U.S. and Canada. A range of beachfront resorts spanning California and Florida, luxury retreats in Jackson Hole, WY, British Columbia, and Colorado, and a collection of urban hotels in Seattle, San Francisco, and College Station, TX make up the diverse group of destinations. Built upon a philosophy that emphasizes location, distinction, and soul, Noble House Hotels & Resorts dedicates itself to creating and managing exceptional properties that celebrate the local destination that surrounds.
For more information, visit www.NobleHouseHotels.com or call Noble House Hotels & Resorts at 877.NOBLE.TRIP.
# # #