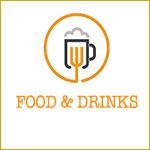 So, you recently opened a new bar. First, congratulations! You have a lot of hard, but extremely rewarding, work ahead of you. We're here to help you get started.
One of the first and most crucial steps of opening a new standalone or restaurant bar is deciding what product to stock. As you might imagine, it's more complicated than simply ordering a large amount of Tito's and Lagunitas IPAs just because those are your personal favorites. Instead, you need to think holistically about who your customers will be, which brands will provide the most profit, and how much inventory you'll need for each type of alcohol.
To get started, we've got three easy-to-implement strategies for building your bar inventory, followed by three methods for managing stock once your bar is open and slinging drinks. Follow these suggestions and you'll be well on your way to success!
3 Ways to Build A Profitable Bar Inventory
Know Your Customers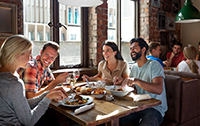 Knowing your customers is key in all aspects of opening a new bar. From the name, to the vibe and decor, to the products you order, it's essential to cater to your customers' preferences.
Opening an upscale bar in the local business district? You'll need to stock a large variety of premium labels, offer unique cocktail combinations, and keep up with the latest culinary trends. Going with a specific theme, like an Irish bar? Set your bar apart from the competition by offering staples such as Guinness and Jameson, but also a variety of modern, lesser-known Irish liquor brands.
Know The Best-Selling Brands
In other words, do your research! Find out what the top-selling brands are for each type of liquor you plan to sell. Narrow down your search by researching which brands your direct competition offers, and which are their best sellers.
While the top-selling brands in the industry or at your competitors' bars may not end up being the best-sellers at your bar, it's a good place to start.
Know What's Trendy
Even if you expect your new bar to become the local dive, it's important to know the most recent trends. For example, dozens of different types of customers have taken to the trend of canned wine and American bourbon continues to grow in popularity worldwide. More broadly, customers of all stripes expect more from their garnishes than lemon wedges and maraschino cherries. In their place are fresh, seasonal, and organic ingredients.
3 Methods to Successfully Manage Your Bar Inventory
You have placed your initial orders, hosted a wildly popular grand opening, and are starting to build a loyal customer base. Here's how to ensure you continue to kill it by efficiently and effectively managing your most valuable asset– your inventory.
Establish Baselines
You've chosen the brands you want to stock. Now, you need to determine how much you need of each. Stocking too much can lead to dead stock, which is a drain on your resources and pocketbook. Stocking too little, on the other hand, leads to shortages and unhappy customers.
Avoid both by following a bar industry best practice: For any given brand, stock about 150 percent of your estimated weekly usage. This will be easier to predict the longer you're in business as you're able to use past sales data to know how much usage to expect.
Stay Organized
There are hundreds of tools available today to help bar owners manage their business, including bar inventory apps, digital scales, point-of-sale systems, and more. To determine which tools you need, identify your biggest challenges.
If you consistently run out of product or frequently place rush orders, invest in a bar inventory software that can automatically place orders for you based on your current stock. You might find that taking inventory is a huge drain on time and resources. In that case, a scale or inventory app are great options for saving time.
Also, you can make your life even easier by taking advantage of integrations between your devices. For instance, WISK is a bar inventory software that can also be integrated with your POS system and digital scale. Finding a tool that can be integrated with other tools will only make operations more efficient.
Analyze Your Sales Data
Big data in the restaurant industry is a rapidly growing field. This is no surprise, given the huge amount of data available on customers and their preferences.
Use your sales data to reevaluate what alcohol you stock as well as identify opportunities to introduce new menu items or remove low-performing items. You can also use your sales data to surprise and delight your customers with loyalty programs, promotions, and more of their favorite drinks.
Armed with these tips, you're now equipped to build a well-stocked bar and keep it that way.