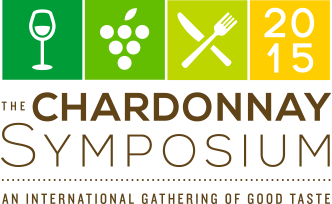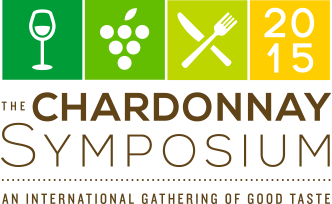 International Chardonnay Symposium To Showcase Top Chefs
California's Central Coast hosts national culinary stars and high cuisine
May 19, 2015 (Pismo Beach, Calif) – In addition to the wine industry's brightest stars, the upcoming International Chardonnay Symposium (thechardonnaysymposium.com) will also feature the talents of top chefs from across the nation, May 28-30, 2015 in the beachfront communities of Pismo Beach and Avila Beach, California.

James Beard-nominated Chef Ari Kolender of Charleston, South Carolina's Leon's Oyster Shop, is a Charleston native who began cooking at a young age with his mother and grandmother. Eager for more training, he started working in restaurants when he was only 14. After graduating from the Le Cordon Bleu in Pasadena, California, Kolender joined Chef Michael Cimarusti and his team at Providence in Los Angeles, where he worked for four years, after which he accepted a sous chef position at Red Medicine, working with Chef Jordan Kahn, and eventually became chef de cuisine. He currently is the Executive Chef at Leon's Oyster Shop and Saint Alban in South Carolina. Chef Kolender will team up with Chef Jacob Moss to prepare the La Paulée Dinner.

Of Armenian descent, Chef Vatche Moukhtarian, of the Cracked Pepper Bistro in Fresno, California, caught the cooking bug by the time he was 12, and later ventured to the San Francisco Culinary Academy, followed by an externship and full-time employment at the Peppermill Casino in Reno under the guidance of Chef de Cuisine, Roger Morris. After two years, Chef Vatche was invited to help open the Chuckchansi Gold Resort & Casino, where he would eventually become Sous Chef at the flagship steakhouse, Vintage, followed by several years as Sous Chef at Tenaya Lodge at Yosemite. Ready to return to his hometown of Fresno, Chef Vatche opened the Cracked Pepper Bistro in 2006, focusing on regional cuisine using natural, close-to-the-source ingredients and California-grown wines. Today, the Cracked Pepper Bistro is a beloved establishment, and Chef Vatche is recognized for supporting local farmers and wineries, with 60 percent of his wine list coming from the nearby Paso Robles appellation. For the International Chardonnay Symposium, Chef Vatche will prepare a Chardonnay-focused lunch menu following a seminar on Diversity in Balance: Pairing Chardonnay and Food, moderated by Bob Bath, MS.

Chef Christopher Manning comes to Thomas Hill Organics Bistro by way of Napa Valley, where he served as Executive Chef of Peju Winery and the acclaimed étoile Restaurant at Domaine Chandon. Chef Manning earned a degree from San Francisco's prestigious California Culinary Academy in 2000, and apprenticed under acclaimed chef Laurent Manrique at the Campton Place Restaurant. Chef Manning's cuisine adapts to the seasons, a blend of classical French tradition and avant garde creativity. For the International Chardonnay Symposium, Chef Manning will prepare lunch to follow the Hanzell Vineyards & Mount Eden Vineyards Retrospective Tasting moderated by Fred Dame, MS.
Chef Jacob Moss graduated from Le Cordon Bleu College of Culinary Arts in Pasadena, California in 2006 then completed a three-month externship at Ristorante Rossini in Florence, Italy. Following employment at Noe Restaurant in Los Angeles and Rawbar in Chico, Jacob moved back to the Central Coast of California in 2010, eventually rising to the position of Executive Chef at Lido Restaurant in the Dolphin Bay Resort & Spa. Chef Moss will prepare the La Paulée Dinner along with Chef Ari Kolender.

Chef Greg Wangard, a native to Wisconsin, yet a ten-year resident of California, acclaimed culinarian Chef Gregg Wangard knows how fortunate he is to live a life surrounded by the bounty of a farmland; and this kind of exposure is the perfect foundation for the seasonal, spontaneous cuisine he features at the Gardens of Avila. Chef Gregg artfully prepares every dish using the freshest ingredients grown right here in the garden of our own backyard, and from local and organic farms, ranches and fisheries; and his dedicated focus on incorporating these elements is the very essence of what makes the ever-changing menu at the Gardens of Avila so popular. Chef Wangard will prepare the menu for the Taste Like a Somm Double Blind Winemaker Dinner in which the sommeliers, winemakers and consumers will not know which wines they are being poured.
Executive Chef Michael Avila is a lifelong resident of San Luis Obispo County. Being born and raised on the Central Coast has given him the opportunity to take advantage of all its amazing qualities. Coming from a family of farmers, Michael has made him passionate about fresh and sustainable food. "I love having the chance to hand-pick produce from our own garden here at Sycamore, as well from local farmers' markets," he explains. Michael used to be a commercial fisherman, and that has given him the best connections to the very best local seafood. "I'm living every chef's dream. The ocean is a mile away, there are weekly farmers' markets county-wide, and I get to be the steward of an acre garden!" Michael adds, "It really is an amazing experience to grow your own produce, and to then incorporate it into our menus for our guests.
Additional International Chardonnay Symposium events include Chardonnay pairings, Sommelier Chardonnay Challenge, and two Grand Tastings. For tickets, please visit thechardonnaysymposium.com. Complimentary tickets for qualified media to the three-day event can be requested by emailing the tcs@parkersanpei.com.
About The International Chardonnay Symposium
The International Chardonnay Symposium attracts winemakers, sommeliers, media, trade, foodies, wine enthusiasts and tastemakers from across the globe to enjoy and study the world's favorite grape. When the discussion ends, there's plenty of time for exploring nearby Central Coast wineries as well as the hosting seaside resort towns of Pismo Beach and Avila Beach that offer downtown winetasting rooms, pristine beaches, surfing and kayaking, hiking and biking trails, farm-to-table and seaport-inspired cuisine, boutique shopping, and more. The International Chardonnay Symposium is sponsored by The Tasting Panel Magazine, The SOMM Journal, Pismo Beach Conference & Visitors Bureau, Avila Beach Tourism Alliance, and the California Highway 1 Discovery Route. For more information, visit thechardonnaysymposium.com.
About Pismo Beach, Avila Beach, & Highway 1 Discovery Route of SLO County
San Luis Obispo County's Pismo Beach, Avila Beach and ten Highway 1 Discovery Route destination towns are located on California's famous Central Coast, halfway between San Francisco and Los Angeles. With miles of pristine Pacific coastline, enjoy great weather, a plethora of outdoor activities, rich wild life and nature preserves, downtown wine tasting rooms, and the neighboring world class wine producing regions of the Edna Valley, Avila Valley, Arroyo Grande Valley, Santa Maria Valley and Paso Robles. For information on the wide variety of lodging choices, accommodating every budget and lifestyle, visit Classiccalifornia.com; VisitAvilaBeach.com and Highway1discoveryroute.com.
# # #