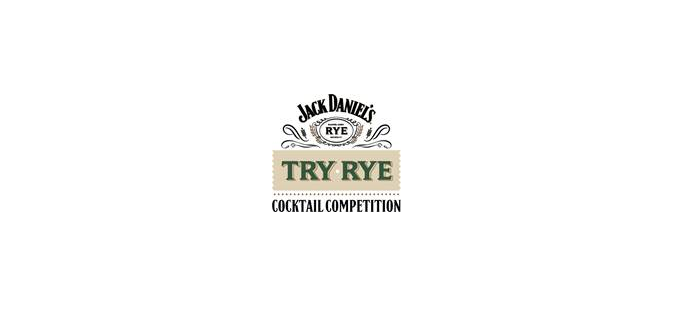 Jack Daniel's Tennessee Rye launched today its first-ever "Try Rye Cocktail Hour" Cocktail Competition. In celebration of the many folks who enjoy Jack Daniel's products at restaurants, bars and social gatherings across the U.S. and have spent the past year learning to craft their favorite cocktails from home, this competition serves as an opportunity for entrants to put their creativity and new-found mixology skills to the test. The call for entries is now open at https://www.jackdaniels.com/TryRye/.
Centered around Jack Daniel's Tennessee Rye, the competition asks entrants to create original cocktail recipes highlighting the versatility and unique flavor profile of Tennessee Rye. Recipes will be judged on inspiration, taste, appearance and overall use of Tennessee Rye in combination with entrants' favorite flavors.
Entrants can submit one original recipe into the free competition starting today, February 24, until 11:59 p.m. ET on March 3. Cocktail connoisseurs and online personalities Elliott Clark (@apartmentbartender), Miguel Buencamino (@holycityhandcraft) and Claudiane Philippe (@nailthecocktail) will judge four finalists selected by Jack Daniel's expert team of brand ambassadors to determine which cocktail stands out among the rest. The final winner will be announced on March 31 and the winner will receive a custom-made home bar crafted from authentic Jack Daniel's aged whiskey barrels.
"Tennessee Rye is bold and spicy, yet so smooth, making for endless possibilities for complex and flavorful cocktails," says Jack Daniel's Brand Ambassador Eric "ET" Tecosky. "We're excited to see how people put new twists on classics while getting the most out of the peppery, old-school taste of Tennessee Rye."
Those interested in entering can submit their recipes online at www.jackdaniels.com/TryRye/. Friends of Jack can keep up with the competition as updates are shared on the judges' Instagram channels and on the official Jack Daniel's Instagram, Facebook and Twitter channels.
About Jack Daniel's
Officially registered by the U.S. Government in 1866 and based in Lynchburg, Tenn., the Jack Daniel Distillery, Lem Motlow, proprietor, is the first registered distillery in the United States and is on the National Register of Historic Places. Jack Daniel's is the maker of the world-famous Jack Daniel's Old No. 7 Tennessee Whiskey, Gentleman Jack Double Mellowed Tennessee Whiskey, Jack Daniel's Single Barrel Tennessee Whiskey, Jack Daniel's Tennessee Honey, Jack Daniel's Tennessee Fire, Jack Daniel's Tennessee Apple, Jack Daniel's Tennessee Rye, Jack Daniel's Sinatra Select and Jack Daniel's Country Cocktails. Today, Jack Daniel's is a true global icon found in more than 170 countries around the world and is the most valuable spirits brand in the world as recognized by Interbrand.