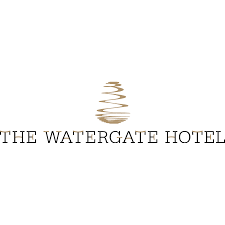 A beloved gastronomic trailblazer, and a proud proponent of sustainably sourced ingredients, Jean-Louis Palladin forever changed the culinary landscape — not only in our nation's capital, but in the entire country — when he arrived at The Watergate Hotel in August 1979 to open his restaurant, Jean-Louis at The Watergate. Forty years later, a tour de force of French-born chefs is curating an exquisite evening homage, as well as a month-long tribute, to their French comrade. On August 8, 2019, in commemoration of this four-decade milestone, the legendary chef Jacques Pépin, and Kingbird executive chef Sébastien Giannini, will work side-by-side in the kitchen where it all began, along with Palladin's former executive sous chefs Jimmy Sneed and Larbi Dahrouch, to prepare a five-course dinner for a one-night-only prix fixe fête [$300/person], presenting exact, signature dishes that portray the legacy of Jean-Louis Palladin.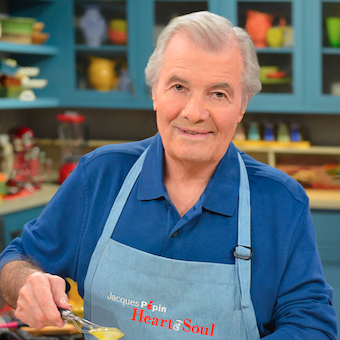 This culinary culmination will bring in his children, Verveine and Olivier Palladin, and a behind-the-scenes introduction to the development of the Jean-Louis Palladin documentary film to be released in 2020.
For all of August 2019, Kingbird restaurant will honor the maestro with a month-long, Three-Course Prix Fixe Menu from Kingbird's executive chef, Sébastien Giannini, for $69 [plus tax and gratuity,] showcasing Palladin's customary selection of local and regional ingredients from farmers with whom he maintained longstanding relations during his tenure. Jean-Louis Palladin's cookbook, Jean Louis: Cooking with the Seasons, will be the inspiration for all of the dishes. Each week will focus on one of the four seasons that was the primary driving force behind Palladin's menu creations.
Lamb from Jamison Farm will be spotlighted for a week of spring, and scallops from Browne Trading Company for a week of summer — naming a few of the purveyors whose ingredients will be back in the kitchen. These labors of love, crafted in the kitchen by Giannini, involve the kind of fanatic sensibility that ensures a touch of Jean-Louis Palladin in every dish — Giannini will approach them with the same intensity and playfulness understood in Palladin's dishes, once before.
Spring [August 1 — August 10]
Chilled Main Lobster "Tartelette"
Lamb Folie Folie Jamison Farm
Fig Mousse
Summer [August 11 — 17]
Red and Yellow Grilled Bell Peppers
Sautéed Scallops
Apricot Tarte Tatin
Winter [August 18 — 24]
Gently Cured Icelandic Cod
Filet Mignon Rossini
Blood Orange Mousse
Autumn [August 25 — 31]
Sea Urchin Flan
Noisette of Roasted Venison Loin
Profiteroles with Pear Sorbet, Chocolate Sauce
Fun fact: Legend has it that Palladin famously convinced the owner of Browne Trading Company to put on a wet suit and scoop scallops from the ocean floor by hand, as opposed to dredging. The technique coined the term "Diver Scallops" and helped make the Trading Company a premiere supplier of seafood in the United States. Although Palladin closed the doors to Jean-Louis at The Watergate in 1996, and later died in 2001, his legend lives on … this August at Kingbird.
---
The August 8, 2019 dinner will begin at 7:30PM, and is open for registration for the first 50 guests that sign up on Eventbrite. Dinner is $300, per person, including wine pairings, and exclusive of taxes and gratuities. Guests will have the rare opportunity to meet Jacques Pépin, Jean-Louis Palladin's children, Verveine and Olivier, and the Creatorand Executive Producer of the Jean-Louis Palladin documentary film, slated to be released in 2020.
Kingbird | 2650 Virginia Avenue NW, Washington, DC
202.827.1600 | @kingbird_restaurant