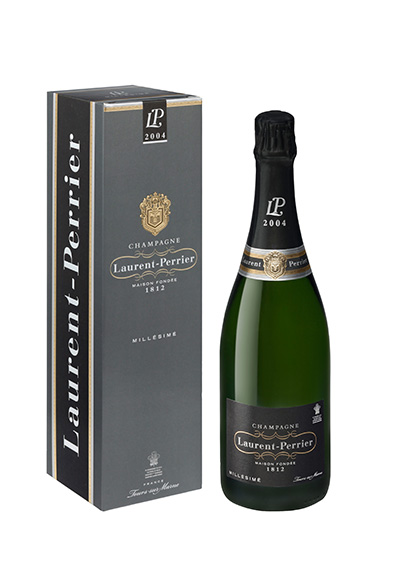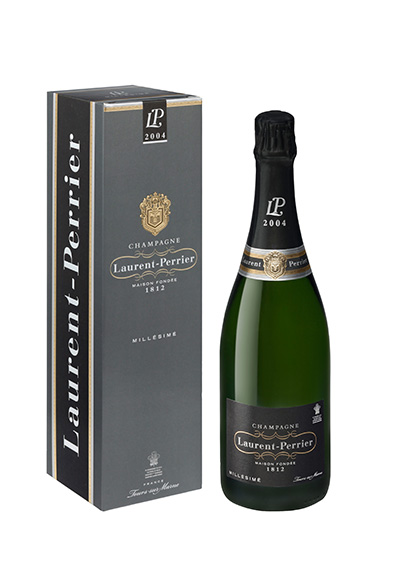 Laurent-Perrier Champagne has unveiled two outstanding vintage-dated Champagnes: the Brut Millésimé 2004 and the rare Cuvée Alexandra Rosé 2004, the house's prestige cuvée Rosé. Laurent-Perrier is selective in declaring vintages – and, in the case of the Cuvée Alexandra, occurs only in exceptional years when nature presents unusual ripening conditions at harvest. In fact, the previous vintage of Cuvée Alexandra was 1998, and there have been only seven declared vintages since its inception.
The Brut Millésimé captures the unique character of the highly rated 2004 vintage, which was generous in both quantity and quality, while still reflecting Laurent-Perrier's elegant style. Crafted from 50% Chardonnay and 50% Pinot Noir from the most prestigious Crus, the Brut Millésimé 2004 was bottle-aged in its cellars in Tours-sur-Marne for nearly eight years before being disgorged prior to release. The 2004 is characterized by freshness and minerality and promises great aging ability.
The success of the House of Laurent-Perrier in the modern era is attributed to the de Nonancourt family, headed by Bernard de Nonancourt for 60 years (until 2010). The Cuvée Alexandra Rosé, named after Bernard's elder daughter and created for her wedding in 1987, is produced only occasionally and in very small quantities. The House originated the process of blending Chardonnay and Pinot Noir grapes together during the first fermentation, which requires both varietals to ripen at the same time – an extremely rare occurrence in Champagne. A complex and focused Champagne of 80% Pinot Noir and 20% Chardonnay, the Alexandra 2004 reveals a fine effervescence, red fruit notes and a persistent finish.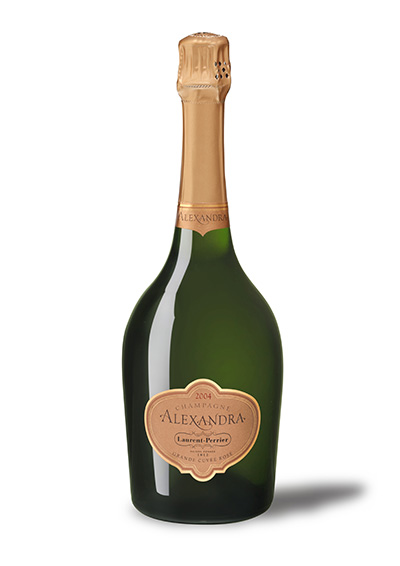 Commenting on the new Alexandra, Michelle DeFeo, executive vice president, Laurent-Perrier U.S., Inc., says, "Rosé Champagne is a growing category, and Laurent-Perrier is already well-known for its multi-vintage Cuvée Rosé Brut. Now, with the Cuvée Alexandra 2004, Champagne lovers can experience a prestige cuvée Rosé that commemorates an extraordinary vintage, in the Laurent-Perrier style."
The suggested retail price of Laurent-Perrier Brut Millésimé 2004 is $69.99 and the Cuvée Alexandra Rosé 2004 is $350.00. High resolution images upon request.