National Restaurant Association® and Massachusetts Restaurant Association Announce the New England Food Show 2017
Top 10 reasons to attend NEFS 2017 featuring nationally recognized keynote speakers, enhanced educational programming, chef demonstrations & competitions, and more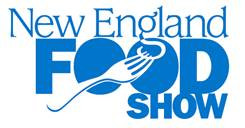 From February 26th-28th, 2017, the National Restaurant Association® and the Massachusetts Restaurant Association will once again host the annual New England Food Show (NEFS), taking place at the Boston Convention & Exhibition Center. The annual event is the largest and most attended trade show in the Northeast for food retail and foodservice buyers and professionals, and each year it features hundreds of exhibitors, engaging culinary demonstrations and competitions, education sessions, buying specials, new product showcases and more.
"This is the second year that we've had the pleasure of partnering with the National Restaurant Association on our annual trade show," said Bob Luz, Massachusetts Restaurant Association President and CEO. "We're excited to share our biggest show yet which includes an expanded show floor, enhanced educational programming, a lineup of extremely talented chefs, and other unique events and competitions."
"Our goal for the 2017 New England Food Show—and every year—is to provide foodservice professionals with the insights, connections and knowledge they need to stay competitive and profitable in this fast-moving and ever-changing industry," notes Mary Pat Heftman, Executive Vice President, Conventions & Strategic Alliances, National Restaurant Association. "Which is why we're so excited about this year's enhanced show. From compelling keynotes to an expanded show floor, and from exciting culinary competitions to a broadened educational lineup, NEFS 2017 has everything a foodservice operation needs to innovate and thrive."
The top 10 reasons to attend the New England Food Show include:
Keynote Speakers: On

Sunday, February 26

, Geoffrey Zakarian, accomplished chef, host, culinary consultant and restaurateur, will kick off the show, sharing his years of experience and lifelong dedication to delivering paramount hospitality experiences. Following his keynote the "Iron Chef" will be signing copies of his latest cookbook, My Perfect Pantry. On

Monday, February 27

, Tom Werner, Chairman of the Boston Red Sox and co-owner of Blaze Pizza, will address his prominent career in both the entertainment and sports worlds, and his instrumental role in delivering three World Series titles to the team, as well as his work with the Red Sox and Home Base Foundations and latest endeavor, Blaze Pizza. For additional information on the keynote speakers visit here.
Eater Boston's Chef Competition: Sponsored by Eater Boston, Costa Fruit & Ingredients and Paul W. Marks Co., Inc., two top New England chefs throw down in a heated 45 minute kitchen battle on

Sunday, February 26

from

3:45PM-5:00PM

. Josh Lewin, Executive Chef and Owner of Bread & Salt Hospitality and Juliet Restaurant, and Carl Dooley, Executive Chef and Owner The Table Restaurant, will use their sharp skills to create their best dish based on a mystery ingredient. Emceed by TV personality, Jenny Johnson, the dishes will be judged by a panel of local food industry celebrities including the Editor of Eater Boston. The winning chef will take home $500.00 in cash and an all-expense paid trip to Chicago to present at NRA Show, and regardless of the outcome, both chefs will win $250 for a charity of their choice.
Education Sessions: Thoughtfully curated by restaurant industry trend leaders and operators, the education sessions include wide-ranging insights on everything from deciphering emerging restaurant technology to recruiting, training and retaining talent in a tight job market. Additional topics designed to engage guests include: menu engineering techniques and innovation; restaurant loyalty programs; social media marketing and utilizing social media influencers; engaging with legislators; 2017 trend forecasting; capturing GenZ for next-level growth; and proven ways to book event space. This year's education speakers include:

Nancy Kruse, President, The Kruse Company
Darren Tristano, President, Technomic, Inc.
Hudson Riehle, Senior Vice President, Research and Knowledge Group, National Restaurant Association
Kyle Pugliese, F&B Solution Manager, Oracle
Samantha Bressi, Senior Digital Account Coordinator, Image Unlimited Communications
Christie Leigh Bellany, Director of Local Markets, Paint Night
Steven Clark, Director of Government Affairs, Massachusetts Restaurant Association
Marlo Fogelman, Principal, Marlo Marketing

The Star of the Bar® Mixology Competition: Presented by National Restaurant Association and USBG, the Boston Regional Star of the Bar® Mixology Competition showcases Boston and New England's top mixologists as they battle it out on the Center Stage on

Monday, February 27

from

4PM-5PM

. The top bartender will win a trip to the National Restaurant Association's BAR event in Chicago this May to participate in the National Finals and the chance to win $5,000. Celebrity mixologists Charles Joly and Tony Abou-Ganim will head the judges table at the National Finals event in Chicago.
Robust Show Floor: More than 300 exhibitors will offer up some of the latest products and services in the industry for attendees to engage with over the course of the event. The NEFS exhibit floor will be open

10:00AM – 5:00PM

Sunday, February 26 – Monday, February 27

and 10:0AM–

4:00PM

on

Tuesday, February 28

The Toast: Empire, Boston's Seaport District's contemporary Asian dining destination, will play host to "The Toast," the official after party of the New England Food Show. On

Sunday, February 26

beginning at

6:00PM

, foodservice professionals and the general public can mix, mingle, network and exchange stories about the trials and tribulations encountered in everyone's favorite industry at this lively post-show event featuring a live performance from BMI sponsored "The Voice" contestant Sam James. Admission is $25.00 per person and includes complimentary appetizers and a great atmosphere provided by Empire and Big Night Entertainment Group.
Culinary Demonstrations: All three days, some of the region's hottest culinary talent will highlight a signature dish on the Center Stage sponsored by Snap Chef, including:

Jody Adams, Chef/Owner, TRADE, Porto and Saloniki
Dan Bazzinitti, Chef, Eataly
Tiffani Faison, Executive Chef/Owner, Tiger Mama and Sweet Cheeks Q
Kyle McClelland, Executive Chef, Saltie Girl
Ken Tominaga, Chef/Owner, Hana Japanese Restaurant and Pabu
US Foods' Food Fanatics Live Chef

US Foods Presents Food Fanatics Live: The US Foods traveling roadshow will co-locate with NEFS on

Tuesday, February 28

. NEFS 2016 badge-holding attendees will have the opportunity to access Food Fanatics LIVE at no additional charge; likewise badged Food Fanatics Live attendees will be permitted to visit the NEFS floor.
The 2017 Annual Awards Dinner: On

Monday, February 27

, The Massachusetts Restaurant Association recognizes individuals and organizations that have exemplified leadership and excellence in the restaurant industry at a gala dinner. Reservations for the awards dinner are required and can be made by visiting:http://web.themassrest.org/events/The-2017-Annual-Awards-Dinner-324/details

Kids Camp: For the first time ever, NEFS will host a three day Kids Camp. While parents enjoy the show, children will partake in a day full of fun culinary-centric activities including waiter races, art projects and other culinary related activities. The Kids Camp will be open from

9:30AM – 5:30PM

Sunday, February 26 – Tuesday, February 28

. Pre-registration is required.
Restaurant, foodservice and hospitality professionals can register for NEFS here for just $35 ($25 for members of a State Restaurant Association) to gain valuable insight from the standouts in their field. Up-to‐date information can be found at Restaurant.org/NEFS.
About The New England Food Show
The 2017 New England Food Show is a three-day event from February 26th-28th, 2017 at the Boston Convention & Exhibition Center (BCEC) in Boston, Massachusetts. This event convenes the entire New England restaurant, foodservice and hospitality industry and showcases product from Agriculture & forestry, meat, poultry & seafood, food & beverage, tea & coffee, wine & spirits industries. The New England Food Show is a once-a-year opportunity for the region to come together and identify new and innovative ways to grow the New England foodservice businesses.
About The National Restaurant Association
Founded in 1919, the National Restaurant Association is the leading business association for the restaurant industry, which comprises one million restaurant and foodservice outlets and a workforce of 14 million employees. We represent the industry in Washington, D.C., and advocate on its behalf. We operate the industry's largest trade show (NRA Show May 20-23, 2017, in Chicago); leading food safety training and certification program (ServSafe); unique career-building high school program (the NRAEF's ProStart); as well as the Kids LiveWell program promoting healthful kids' menu options. For more information, visit Restaurant.org and find us on Twitter @WeRRestaurants, Facebook and YouTube.
About Massachusetts Restaurant Association (MRA)
Founded in 1934, the Massachusetts Restaurant Association (MRA) is a trusted not-for-profit association committed to the advancement of the foodservice industry in the state of Massachusetts. The MRA exists to help food and beverage providers succeed through education, cost-savings programs, networking, and government advocacy. Together with the Massachusetts Restaurant Association Education Foundation, the MRA works to promote current and future industry leaders. Learn more at www.themassrest.org.