Lollyphile, a gourmet lollipop company, is happy to announce they now offer Blue Cheese Lollipops, which taste remarkably like a sweet, sharp Gorgonzola, which is awesome if that's the kind of thing you're into.
Austin, Texas, (September 9th, 2013) – Award-winning gourmet lollipop company, Lollyphile (www.lollyphile.com), is a little bit nervous to announce their new flavor of lollipop, Blue Cheese.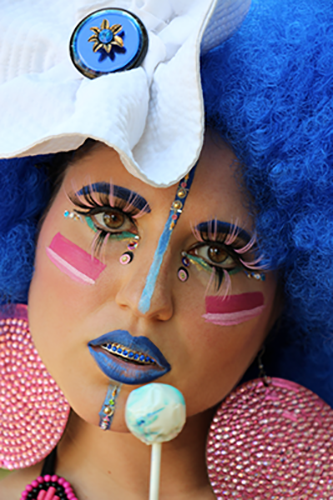 "It started off as a joke, and I was initially scared to try them," said Jason Darling, the owner of Lollyphile. "My partner, Maria, wasn't, and she instantly declared it to be delicious. Once I was convinced that she wasn't pranking me I took a taste, and I had no choice but to agree with her. They're delicious. I mean, if you like blue cheese. And who doesn't?"
Lollyphile prides itself on offering lollipop flavors that don't exist anywhere else, from Absinthe to Sriracha to Breast Milk. "Any company can make up a new fruit flavor," said Darling. "It takes a mad scientist mentality to make lollipops sharp, salty, and edgy."
Blue cheeses are often paired with honey, making the translation into hard candy an easy one.
Lollyphile started in San Francisco in 2008, offering Absinthe and Maple Bacon lollipops. Since then, they've substantially grown their flavor list, moved to Austin, Texas, and have had a lot of fun. They're pretty cool. You should probably get to know them.