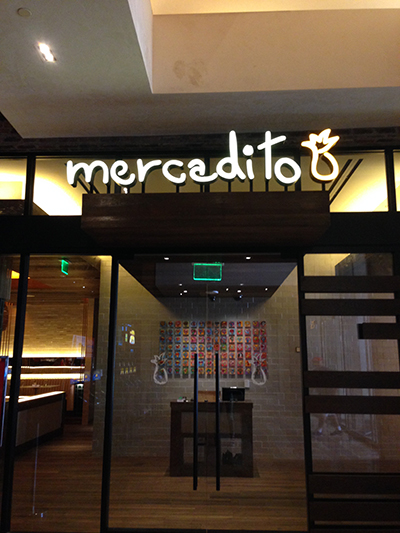 New Culinary and Beverage Concept Opens Doors on June 23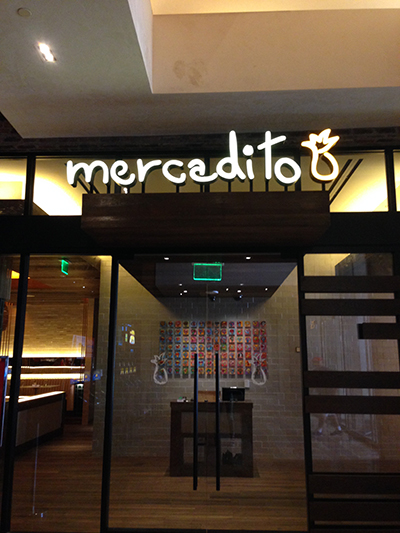 Beginning Monday, June 23, Las Vegas will have a new restaurant for casual, creative Mexican cuisine when Mercadito opens at Red Rock Resort (11011 W. Charleston Blvd. Las Vegas). Drawing from culinary experiences of Mexican markets, Mercadito features a wide variety of creative tacos made with handmade corn masa tortillas, five different guacamoles, three choices of refreshing ceviche and classic dishes like enchiladas and chile rellenos. Mercadito Red Rock will spotlight new items crafted specifically for the Las Vegas location including nachos, ensaldada verde and the Mercadito mac & cheese. The Tippling Bros., Mercadito's exclusive beverage partner, creates a perfectly designed drink menu featuring "on draft" cocktails including margaritas, sangria and a variety of signature drinks, as well as frozen libations, an impressive tequila list and non-alcoholic aqua frescas. Reservations are recommended.
Mercadito will be open for dinner and late-night dining beginning at 4 p.m. with brunch and lunch opening times announced at a later date. Mercadito is the flagship concept of Chicago-based Mercadito Hospitality.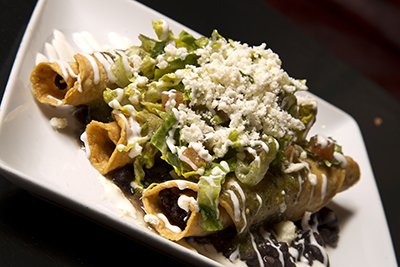 Signature Dishes:
Mango Guacamole: jícama, chipotle, pico de gallo served with homemade tortilla chips
Tacos Estilo Baja: beer battered mahi mahi with Mexican-style coleslaw, chipotle aioli
Tacos de Camarón: shrimp, roasted garlic, chipotle mojo, avocado
Ceviche de Dorado: mahi mahi, avocado, tomato, orange-chile de árbol broth
Las Vegas Specialties, Nachos: black beans, chipotle & tomatillo mojo, melted oaxaca & chihuahua cheese, pico de gallo, crema fresca with optional chicken, steak or pork carnitas
Mac & CheeseL: chile poblano, corn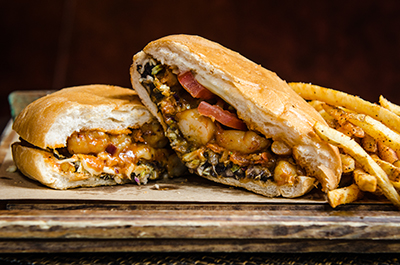 Signature Cocktails:
Smokey Pablo: shaken and stirred with tequila reposado, mango, chile morita and blueberry float
Little Market: tequila reposed, cilantro, pico piquin, fresh pineapple juice, chile guajillo
With a menu that expertly blends traditional Mexican fare with creative interpretations of local and seasonal ingredients, Mercadito is modeled after traditional Mexican markets. The food at Mercadito encompasses everything from handmade corn masa tortillas used for tacos to freshly prepared ceviches, guacamoles and salsas. Designed for sharing, the family style meals artistically mingle the best of south-of-the-border taquerias and cantinas with local and seasonal ingredients making for an exciting and mouth-watering menu. Mercadito was named by Zagat in 2013 as one of "America's Hottest Mexican Restaurants" and was recognized by USA Today for serving one of the "country's ten best margaritas."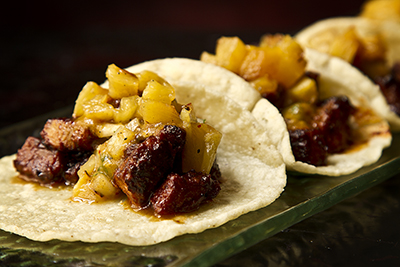 Designed by Tippling Bros. beverage duo Tad Carducci and Paul Tanguay, the extensive beverage program includes infused waters, craft cocktails "on tap," creative variations of classic cocktails, incorporating Mexican ingredients and an extensive tequila list.
Celano Design Studio has infused Mexican artistry and craft into its ultra-swanky look for the newest location of Mercadito Restaurants. Mercadito incorporates Mexican art in unexpected ways while maintaining a contemporary aesthetic with an industrial feel. The designers wanted to create a sophisticated experience with the essence of a lounge, while making a subtle and unexpected nod to Mexican culture by incorporating modern Mexican craft into various parts of the restaurant.
Mercadito commissioned graffiti artist Erni Vales for all of the interior artwork including mixed media, sugar skull tiles and a butterfly theme highlighting the monarch butterfly, which flies thousands of miles to Mexico to escape winter. Vales is responsible for artwork throughout the Mercadito Hospitality restaurant portfolio.
For more information please visit www.redrock.sclv.com and www.mercaditohospitality.com and find them on Facebook and Twitter.