Tajín Takes Big Steps into the Food Service Sector
The household favorite looks to focus on consumers who dine out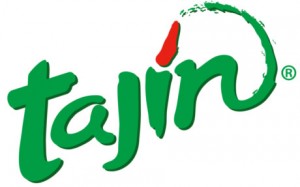 Tajín seasoning seeks to further penetrate the food service sector by having Tajín Clásico available to restaurants in 14 oz. size bottles, and in the next couple of months in 32 oz. Tajín is a unique seasoning that takes the taste of your fruits and veggies from ordinary to extraordinary with its perfectly balanced blend of lime, mild chili peppers, and sea salt. It is used in kitchens across the United States as a secret ingredient for simple recipes like guacamole, fruit plates, chip appetizers and fries, unique salads and original beverages, to more elaborate dishes.
"While this is not Tajín's first venture into the food service sector, at this time we are executing a dedicated long-term plan to increase our presence in restaurants across the United States," said Aldo Fernandez, CEO of Tajín International Corp. "The brand is focusing on the food service sector because of the increasingly high incidence of families eating outside the home and in casual restaurants, at least once a week."
Houston, Texas based Tajín, which already does business with some of the largest food service distributors in the US announced today their strategy to expand partnerships in the food service sector. With this step, Tajín enters a growing sector that will increase their level of recognition among the general public who frequents restaurants.
As part of this direction and an effort to engage further with influencers in the food service sector, Tajín will sponsor the Culinary Institute of America Annual World of Flavors Conference and Festival taking place April 20- 22 in Napa Valley, California. The brand will showcase unique dishes featuring Tajín by MasterChef season six winner Claudia Sandoval and Chef Antelmo Faria at the conference's World Marketplace, a memorable immersion into the sights, smells, sounds, and tastes of food, wine, and culture.
About TAJÍN:
TAJÍN is a privately held company established in Mexico since 1985. Its subsidiary office, TAJÍN International was incorporated in the United States in 1993. The leading fruit seasoning in Mexico and in the U.S., Tajín is a well-balanced blend of mild chili peppers, sea salt and dehydrated lime. Its unique flavor transforms the taste of fruits and vegetables from ordinary to extraordinary. It is also a great addition to meats and beverages. TAJÍN is produced in Zapopán, Mexico from world-class chilies bought from farmers in the region and then exported to the US as a packaged and branded product to be sold at wholesale and retail. Tajín is sold in more than 10,000 point of sale in the U.S. www.tajin.com