MIKE TYSON UNVEILS WORLD'S FIRST OFFICIAL MIKE TYSON BITCOIN ATM AT OFF THE TRIP AT THE LINQ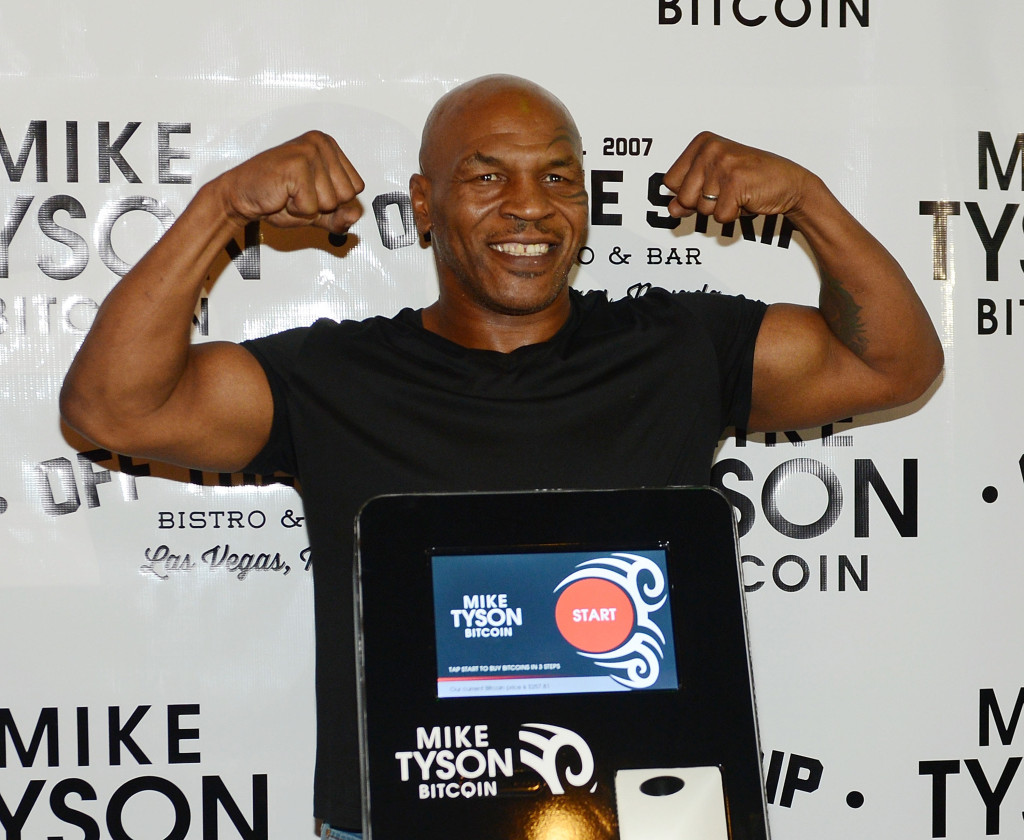 WHAT:
Bitcoin Direct, LLC, a subsidiary of Conexus Corporation, and Mike Tyson unveiled the world's first Mike Tyson Bitcoin ATM at Off the Strip at The LINQ. This is the first of several Mike Tyson Bitcoin ATMs planned for the Las Vegas community and beyond. The ATM is immediately available for consumer use.
"Our restaurant was selected because it is in a prime location, right in the center of The LINQ Promenade with direct access to thousands of guests every day," says Tom Goldsbury, founder, Off The Strip at The LINQ.
The Mike Tyson Bitcoin ATM provides consumers the ability to instantaneously purchase bitcoin through their mobile devices and should help to bridge the gap between bitcoin users and mainstream pop culture. The most significant difference between purchasing bitcoin from a Mike Tyson Bitcoin ATM rather than online is the convenience and privacy that the bitcoin ATM offers to consumers. Consumers can purchase bitcoin from a Mike Tyson Bitcoin ATM by simply using their Bitcoin Wallet residing on any handheld device. It can purchase practically anything, from gift cards to electronics to food.
"My fastest knockout in the ring was 30 seconds. My Bitcoin ATM can turn your cash into bitcoin in 20 seconds. Las Vegas is the fight capital of the world, and it is also a notable technology hub, making it a perfect location for the first Mike Tyson Bitcoin ATM," says Tyson. "I am honored to join the bitcoin revolution with my very first bitcoin ATM. This is the first of hopefully many across the globe."
The ATM is now available at Off The Strip at The LINQ, which is open 23 hours per day.