Moe's Southwest Grill® Announces Annual Free Queso Day on

September 21
Fast Casual Brand Celebrates with 24-Hour Queso Hotline & Free Queso for Life Sweepstakes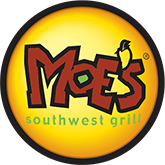 Queso is Life at Moe's and for the eighth year in a row, Moe's Southwest Grill® is bringing cheese-induced happiness to fans around the country with the most anticipated day of the year – Free Queso Day. On Sept. 21, all guests will enjoy a complimentary 6-ounce cup of queso and fresh, warm chips at participating locations, no purchase necessary.
This year, Moe's isn't just giving away free queso to every guest, the brand has upped the ante by launching a 24-hour Queso Hotline to support and comfort all queso obsessed fans that put everything before queso because… queso is life. Plus, on Sept. 1, Moe's launched a Free Queso for Life sweepstakes awarding one lucky fan a lifetime supply of liquid gold (the stakes are high this year!).
"As we move into our 17th year of serving our famous queso, which is now available in over 700 restaurants, we know just how much our fans light up at the mere mention of the liquid gold," said Bruce Schroder, President of Moe's. "It is time once again to celebrate Free Queso Day together, our annual chance to say thanks to our loyal fans and invite queso newbies along to see why Moe's is known for it."
In an effort to support fans nationwide in their passion to indulge in flawless liquid gold – Moe's will launch a 24-hour Queso Hotline at 12:01 AM on Free Queso Day, Sept. 21 for fans to divulge their queso confessions; plus, we've got even more queso surprises for our fans on the line.
Give Moe's experts a call on the Queso Hotline at 1-855-440-6337 if you want to share a confession about:
How much queso you've eaten in one sitting
How often you think about eating queso
The weirdest food you put on queso (when in doubt, do it)
The craziest queso-related thing you've ever done
Additionally, don't miss out on the chance to win a lifetime supply of Moe's famous queso. Here's how to enter the Free Moe's Queso for Life sweepstakes between Sept. 1 and Sept. 17, 2017:
Download the Moe's Rockin' Rewards App on your smartphone;
Make a purchase at Moe's and check in through the app by scanning your receipt; OR
Visit Moe's Facebook page and click on the "Free Queso for Life" ad
On Sept. 21, the winner will be announced during a Facebook Live on the Moe's Facebook page. For more information about the Moe's Queso for Life sweepstakes visit: www.moes.com/rules.
About Moe's Southwest Grill®
Welcome to Moe's!® Founded in 2000 and based in Atlanta, GA, Moe's Southwest Grill is a fast-casual restaurant franchise that serves high quality and fresh southwestern food. Moe's has an extensive variety of menu items to please the entire family – from burritos to specialty items like quesadillas, nachos and stacks. Whether you visit one of our 700 franchised locations or have us cater your next event, free chips and salsa come with every order, and each restaurant has a salsa bar and serves our famous queso. Moe's Southwest Grill has been recognized as the Brand of the Year in the Fast Casual Mexican Restaurant category for two years in a row based on the 2016 & 2017 Harris Poll EquiTrend® Studies. Check us out online at www.moes.com to find a store near you, and then connect with us on Instagram, Twitter and Facebook.