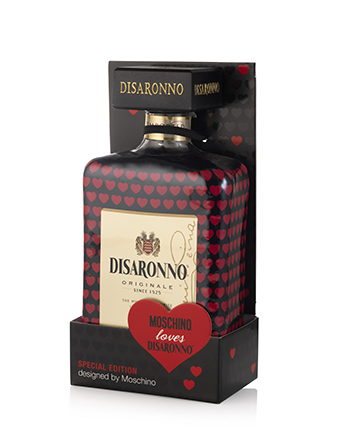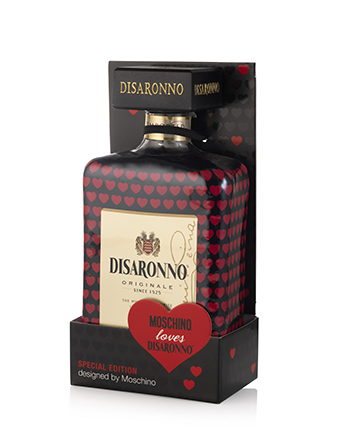 DISARONNO, the bestselling Italian liqueur in the world, rounds off a successful year with the ultimate drinks cabinet addition: the iconic bottle, with its unmistakable squared bottle top, will be made over by the Italian fashion house Moschino. This collaboration between two stylish Italian brands will be available for purchase starting this October.
The "MOSCHINO loves DISARONNO" bottle will be designed in the fashion house's signature style, adorned with its classic heartpattern in a bold black and red color palette. This distinctive limited edition combines the characteristics of Moschino with the unmistakable silhouette of the DISARONNO bottle. It's an ideal gift for fashionistas this holiday season.
The DISARONNO and Moschino project will support the charity Fashion 4 Development (sponsored by the United Nations) through a donation of its profits to help the development of this unique initiative in Africa. The overall mission of Fashion 4 Development is to harness the power of the fashion and beauty industries in order to implement creative strategies for sustained economic growth and development in countries worldwide.
"We were interested in the idea of linking the iconic image of our bottle and brand to that of another that is also recognizable all over the world with a specially designed holiday look. Even though DISARONNO is already known for Italian quality and style worldwide, we're always trying to reinvent ourselves and stay fresh, which is why we decided to get involved in the world of fashion, in particular Moschino, another dynamic brand with an extensive Italian heritage," said Stefano Battioni General Manager of ILLVA Saronno, producer of the DISARONNO brand .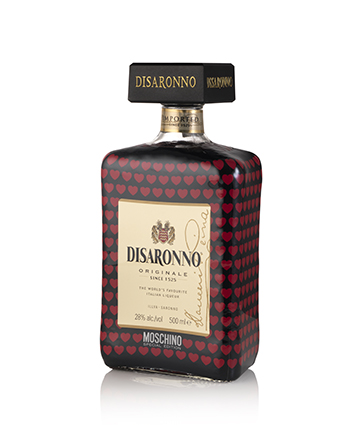 Rossella Jardini, Moschino's Creative Director, adds "Moschino represents energy, passion, joy and positivity. The red heart has always been one of our symbols. For this holiday season, we will cover the DISARONNO bottle with hearts wishing lots of love to our friends and theirs."
To celebrate this festive collaboration, the iconic Italian liqueur has created DISARONNO Loves Sour a twist on a timeless cocktail:
3 parts DISARONNO
1 part lemon juice
7 muddled cranberries
Shaken and strained in a flute with no ice
Topped with champagne
ABOUT DISARONNO:
The legend of DISARONNO dates back to 1525, when Renaissance artist and Leonardo da Vinci pupil Bernardino Luini was commissioned to paint a fresco in Saronno. To portray the Madonna of Miracles, he chose as his muse a beautiful local innkeeper. She repaid the honor by giving the artist a flask of a fragrant and delicate amber liquor known as amaretto. With its distinctive stopper DISARONNO is now the world's favorite Italian liquor, regarded as an icon of style and sophistication and appreciated as a 'favorite mixer' for contemporary social settings–DISARONNO Sour as well as neat or on the rocks.