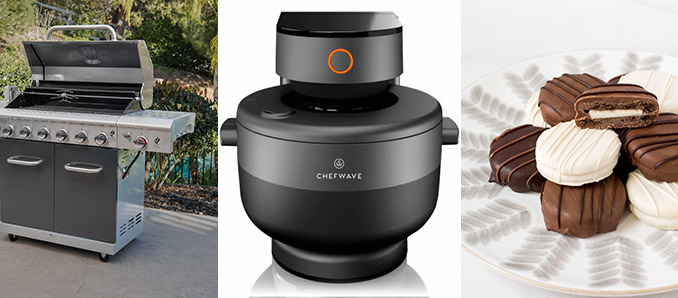 According to the National Retail Federation, Approximately 84 percent of U.S. adults are expected to celebrate Mother's Day—many of which by shopping! This as Mother's Day spending is poised to reach record highs this year, expected to total $31.7 billion—up a full $3.6 billion from 2021's record spend. For those planning to join the retail revelry this holiday, we've put together our top Mother's Day gift sure to put a smile in her heart…and her belly.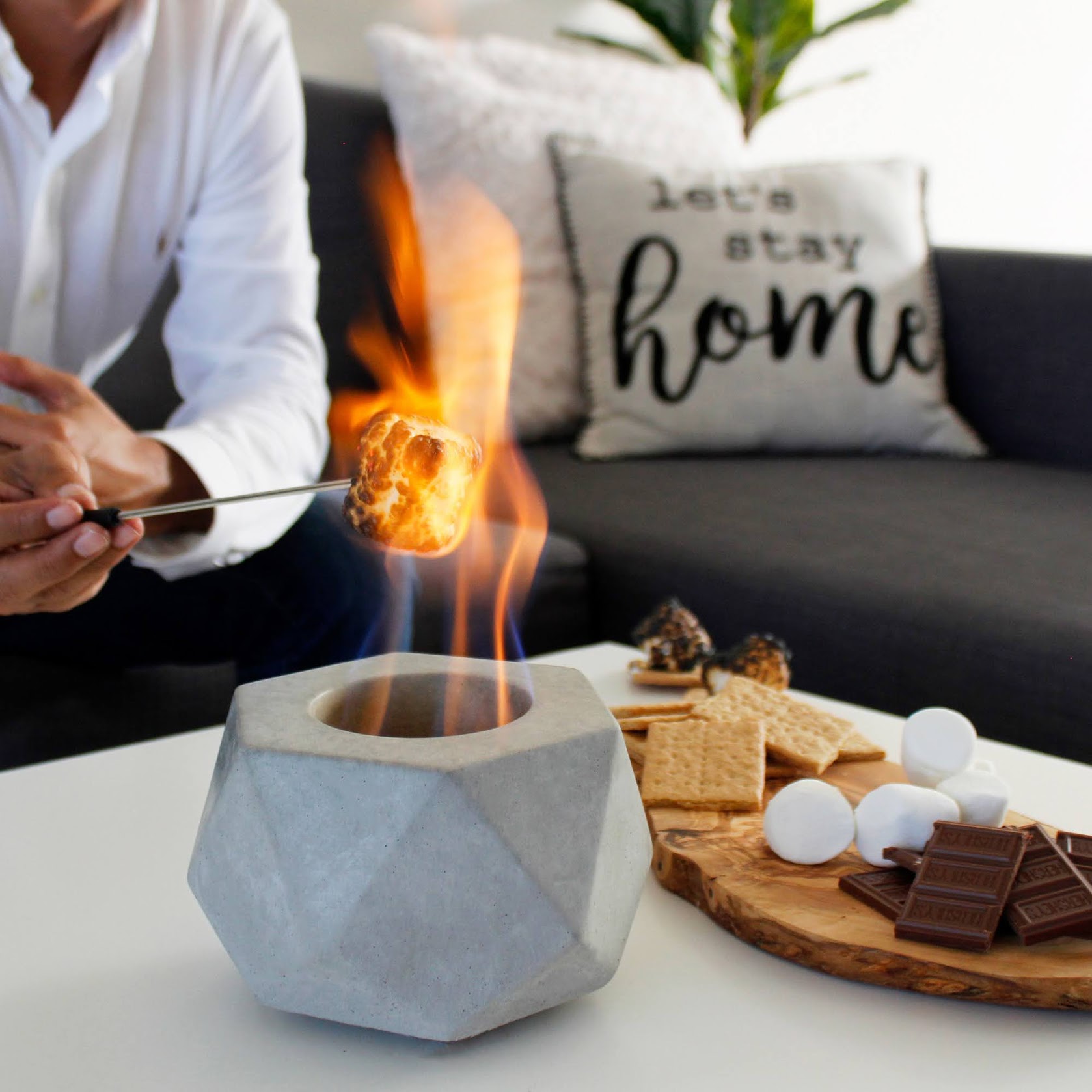 Hex Small Fire Pit from Colsen Fire Pits (https://colsenfirepits.com/)
Here's an easy way to give mom an outdoor retreat in the comfort of her own home: the Hex Small Fire Pit from Colsen Fire Pits. These portable tabletop fire pits are light and easy to transport, so she can move them anywhere. They feature a stylish modern design and mom will want to take it everywhere she desires ambiance because it's portable, there's no mess, no smoke and no cleanup. And what could be more fun than making S'mores whenever and wherever she wants, even if the weather outside isn't cooperating? The brand recommends using 70 or 91 percent isopropyl alcohol as fuel for a clean burn. This portable fire pit measures 6.5-inches wide by four-inches high and comes with fast shipping. The non-toxic flame will last for approximately 40-50 minutes, which is perfect for spending time with the family. Colsen Fire Pits makes handmade, innovative home and garden products that improve any experience. The modern, portable designs go with today's decor and offer an easy way to stage an inviting atmosphere for quiet moments alone or while celebrating with loved ones.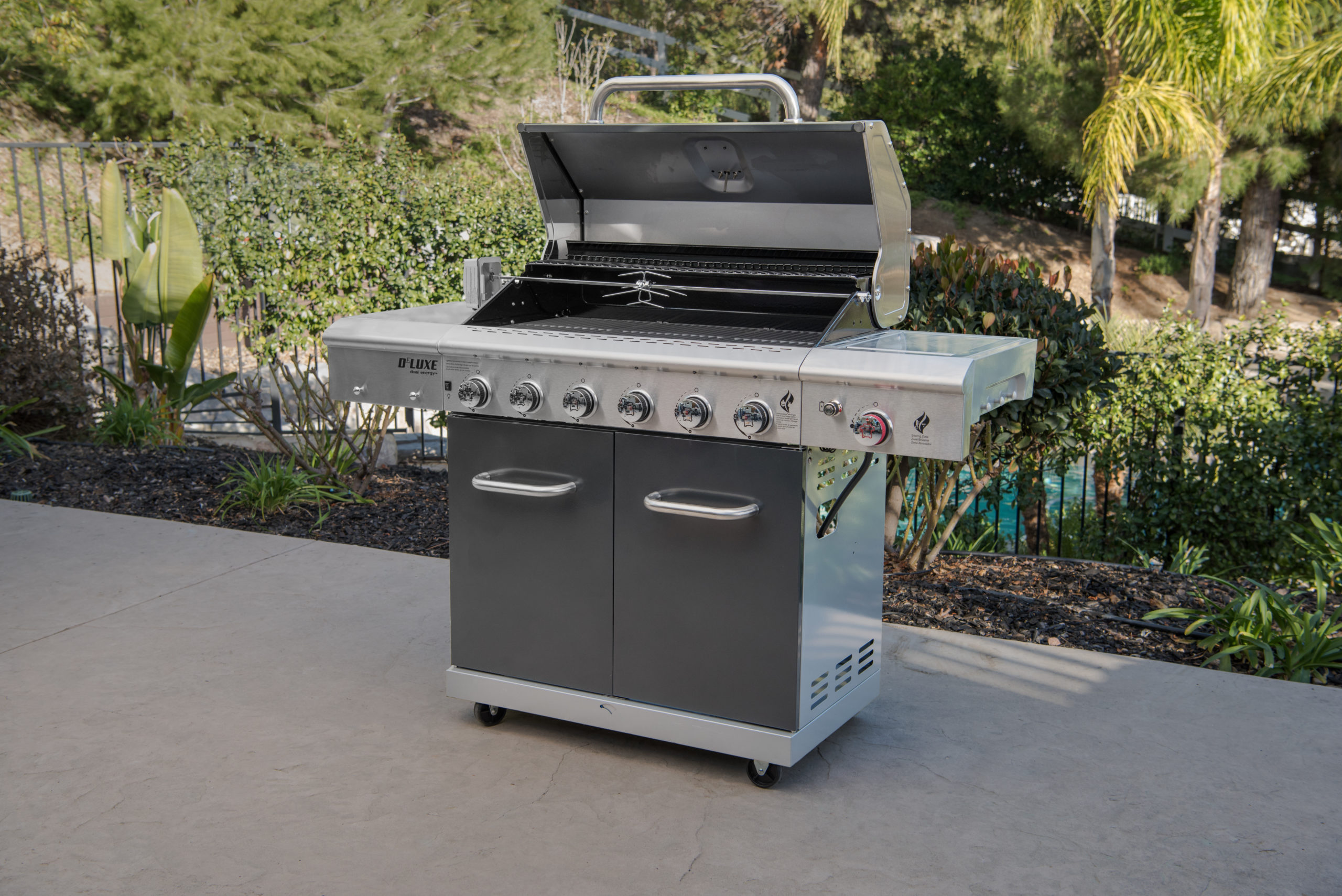 Deluxe Series 6-Burner Gas Grill by Nexgrill (https://nexgrill.com)
For moms who love to cook, spend time outdoors, or optimally both, the Deluxe Series 6-Burner Gas Grill from Nexgrill is a great option as a holiday gift—or to celebrate her with a tasty grilled feast. With a spacious cooking area and individual control knobs, this grill is perfect for everyday or large gatherings. It boasts a massive 560 square inch primary grilling area with six stainless steel burners, and is outfitted with porcelain-enameled cast iron cooking grates that retain heat exceptionally well. An upper-level, 200 square inch porcelain-coated warming rack heats up buns and keeps cooked foods toasty. Perched above the main firebox burners are angled flame tamers that deflect heat, prevent flare-ups and vaporize drippings into flavor infusions that permeate foods with a distinctive smoky taste. Its Even-Heat System distributes consistent and uniform warmth across the entire grill surface, so there aren't any hot spots. An electronic ignition function allows burners to fire up instantly and the built-in thermometer enables precise temperature regulation. For nighttime grilling, engage the blue LED lighting system to illuminate the front control panel for no-fuss operability. Use the included rotisserie kit to evenly cook chicken, roasts, pork or anything else you want to rotate on a spit. This grill model is also convertible to natural gas and equipped with a ceramic searing side burner that completes steaks to juicy perfection—helping you (or her) craft the perfect outdoor meal!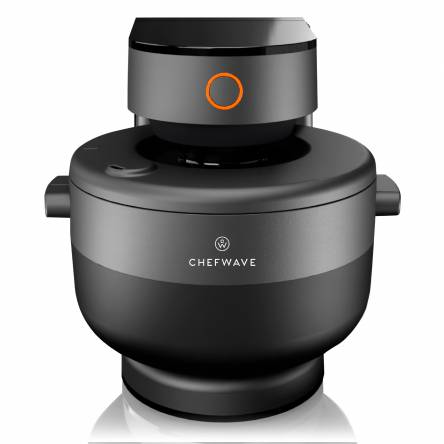 Chefe Multicooker with Steam and Heating Technology by ChefWave (https://lifestyle.focuscamera.com)
This is an amazing gift for the mom who loves to cook but doesn't have enough time (or the inclination) to spend hours in the kitchen making delicious and healthy meals. Not only does the Chefwave Chefe Multicooker with Steam and Heating Technology save space in the kitchen by replacing 13 different appliances, but it's also eye-catching and versatile enough to go from counter to table for service, and into the fridge for storing leftovers. It has a 4-quart nonstick inner pot, making it super easy to clean as well. This amazing piece of multipurpose equipment will allow her to easily slow cook, steam, bake or reheat delicious meals. Smart Control technology ensures a precise cooking temperature for effortless stews, chili, oatmeal, risotto, and more deliciousness. Your mom will surely be thrilled with how easy this gadget is to use, which includes its touchscreen LED panel and smart voice alerts. These smart voice alerts are particularly cool because they will keep her updated on the cooking status, leaving her free to finish up her emails, phone calls or her favorite book. Best of all, 2-day delivery for this unit is free. Lifestyle By Focus is a Brooklyn-based company that prides itself on helping hobbyists achieve their creative goals with the highest quality products at a reasonable price.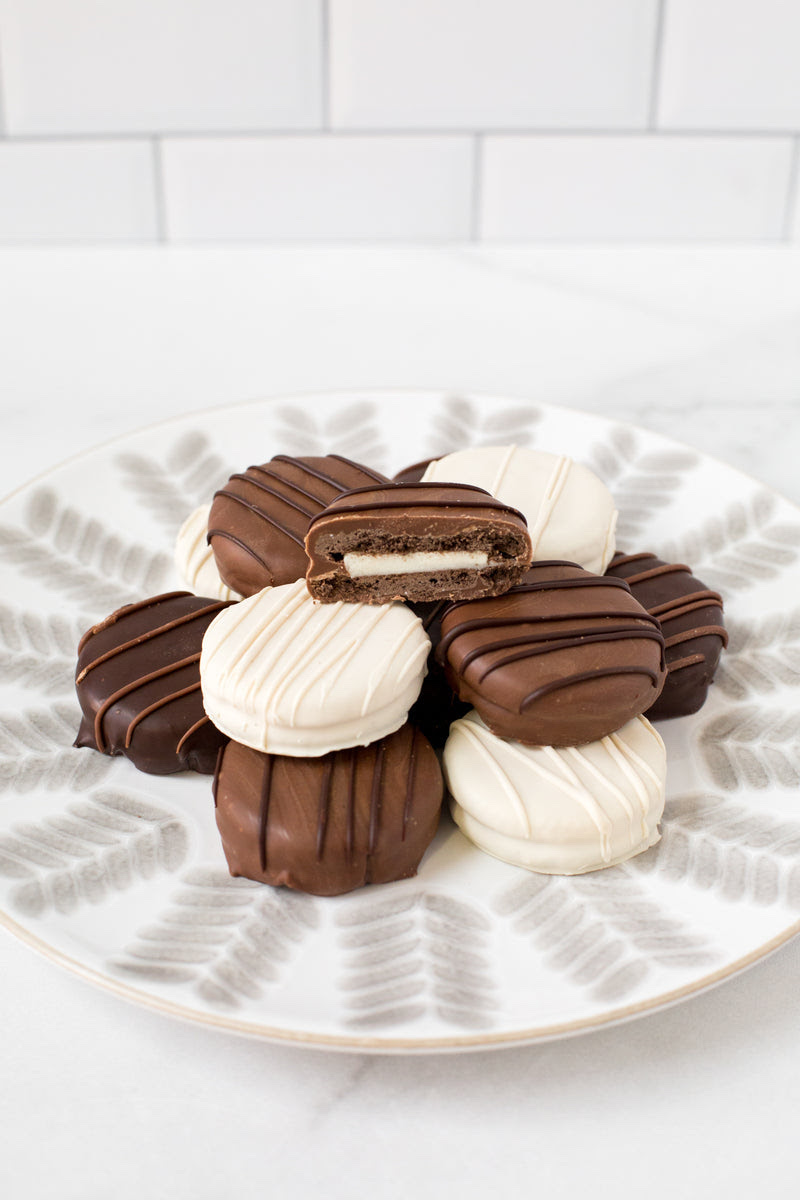 Sugar Plum Chocolate-Covered Sandwich Cookies (www.sugar-plum.com)
For a gift that's almost as beautiful and sweet as the mom in your life, look no further than gourmet confections from Sugar Plum Chocolates. One of my favorites this season is one moms are sure to love: Chocolate-Covered Sandwich Cookies. These delicious and indulgent treats are made of fresh ingredients to perfectly complement unique flavors. In this particular box, there are twelve total sandwich cookies just waiting to be savored. Options for this box include Milk Chocolate, White Chocolate, Dark Chocolate or assorted flavors. Another Sugar Plum fab find for Mother's Day is the Chocolate Heart Pizza. It's a unique treat that anyone can truly love, especially for mom if she likes savory flavors combined with sweet undertones. Sugar Plum tops its 12-ounce milk chocolate "pizza" with crushed pretzels, cookies, potato chips, candies, chocolate gems and a drizzle of white chocolate. It comes with a tiny wooden mallet that she can have fun breaking into small pieces and sharing (or not). Every one of these treats are lovingly handcrafted in Sugar Plum's bakery and kitchen in Kingston, Pennsylvania. Your mom will surely appreciate supporting a female-owned business that was started by the mother-and-son team Franz and Neil Edley.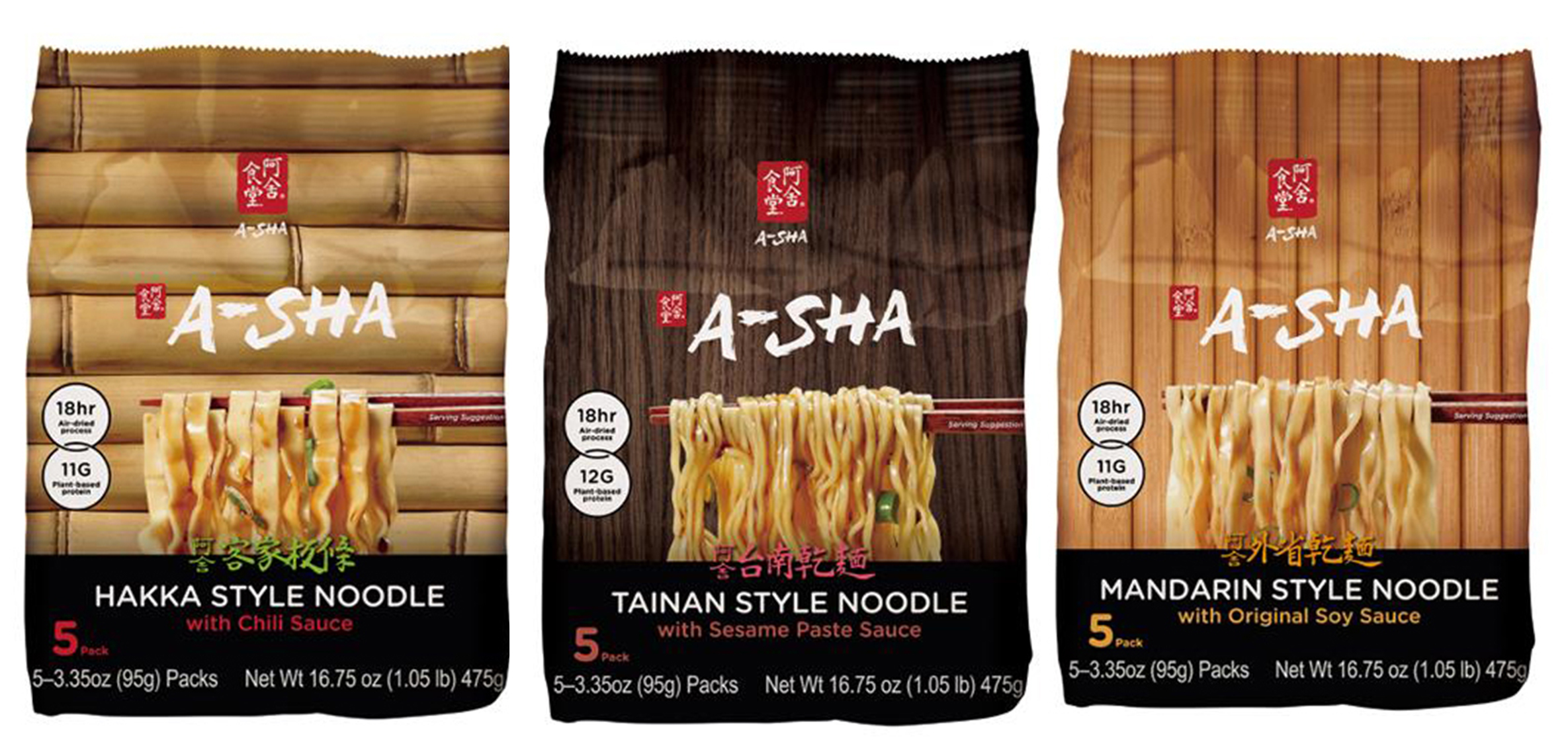 A-Sha Noodles Best Sellers Bundle (https://ashadrynoodle.com/)
Here's another great way to help mom save time in the kitchen with a savory delight, courtesy of the Best Sellers Bundle from A-Sha Noodles. This is the cult-favorite noodle brand known for its patented, 100-year-old legacy noodle recipe from Tainan, Taiwan. The popular noodles are distinctly air-dried, never fried or frozen, and made with simple, wholesome ingredients. There are zero artificial flavors and each pack boasts 10 grams of plant-based protein to deliver a healthier, nutritious alternative to conventional fried instant noodles. These are most certainly in a different league than the Ramen mom made in her college dorm room! The popular Best Sellers Bundle offers A-Sha's three most popular noodle and flavor combinations, including packs of Tainan noodles with Sesame sauce, Mandarin noodles with Original sauce and Hakka noodles with Chili sauce. All A-Sha noodles are simply made with wheat, salt and water and receive a unique 18-hour air-drying technique. The noodles cook in five minutes or less and each bowl can be easily topped with just about any ingredient, such as fried or poached eggs, fresh scallions, chili crisp and whatever else you desire. In addition to being available online, A-Sha Noodles are widely offered in national retailers like Amazon, Walmart, Costco Target and H-Mart.

~~~
Forbes Business Council, Newsweek Expert Forum and Rolling Stone Culture Council Member Merilee Kern, MBA is an internationally-regarded brand strategist and analyst who reports on cultural shifts and trends as well as noteworthy industry change makers, movers, shakers and innovators across all categories, both B2C and B2B. This includes field experts and thought leaders, brands, products, services, destinations and events. Merilee is Founder, Executive Editor and Producer of "The Luxe List" as well as Host of the "Savvy Living" lifestyle TV show that airs in New York, Los Angeles, San Francisco, Miami, Atlanta and other major markets on CBS, FOX and other top networks; as well as the "Savvy Ventures" business TV show that airs nationally on FOX Business TV and Bloomberg TV. As a prolific lifestyle, travel, dining and leisure industry voice of authority and tastemaker, Merilee keeps her finger on the pulse of the marketplace in search of new and innovative must-haves and exemplary experiences at all price points, from the affordable to the extreme. Her work reaches multi-millions worldwide via broadcast TV (her own shows and copious others on which she appears) as well as a myriad of print and online publications. Connect with her at www.TheLuxeList.com and www.SavvyLiving.tv / Instagram www.Instagram.com/LuxeListReports / Twitter www.Twitter.com/LuxeListReports / Facebook www.Facebook.com/LuxeListReports / LinkedIN www.LinkedIn.com/in/MerileeKern.
Some or all of the accommodations(s), experience(s), item(s) and/or service(s) detailed above may have been provided or arranged at no cost to accommodate if this is review editorial, but all opinions expressed are entirely those of Merilee Kern and have not been influenced in any way.
Source: https://nrf.com/topics/holiday-and-seasonal-trends/mothers-day