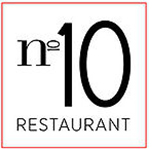 Is a contemporary, Italian restaurant with a multi-regional, seasonal cuisine, in a modern space with an intimate vibe. Behind the restaurant is restaurateur Emanuele Romani and Italian soccer legend Alessandro del Piero. The high quality, the genuine menu has been created by blending the gastronomic passions of our chefs. Bringing you their favorite regional dishes from Italy and combining their American and Italian cultures.

NICK PARKER
Born and raised on a farm in Idaho, Nick Parker's passion for food started at a young age. Self-educated in culinary arts through books, travelling, staging, and a strong interest in "molecular gastronomy", after working in kitchens all over the US from Idaho to Atlantic City, to Washington, Florida, Las Vegas, Colorado, and Texas, Nick recently decided to settle down in So Cal where he's worked with acclaimed chefs such as Mario Batali and David Burke.
He specializes in Italian, French, Spanish, Creole, Pacific Northwestern, Southern, and modern American cuisines, and among his top projects, he's built a 1-acre farm and Farm-To-Table concept for an exclusive Inn in the Pacific Northwest.
Chef Parker likes to create seasonal menus that featured hand organically grown vegetables, herbs and the freshest seasonal seafood ingredients, and believes in farm fresh produce, even if it involves building a farm and doing the work himself.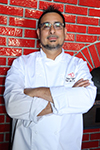 Fabio Ugoletti
Was born in Parma, Italy, and spent his childhood in the heart of the Po River Valley, also known as the "Food Valley" where he discovered a love for food at a young age.
His culinary career began when he started working in luxury hotels and upscale restaurants. He has worked under the direction of important chefs such as Daniele Sera, Massimo Spigaroli, Paolo Vai. In Tuscany he worked as an Executive Chef at Gallopapa, a prestigious 1-star Michelin restaurant.
Fabio has also worked as a gastronomic consultant and has organized events all over the world in Italy, China, Poland, Sweden, Korea, United States, and Lithuania.
He has also been involved in the development of the "new wave" of Italian Cuisine.