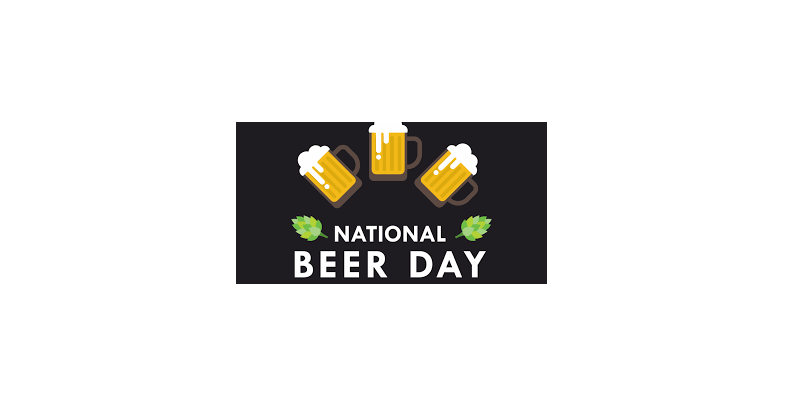 Southwest Florida Ale Trail, Fort Myers, Florida
This National Beer Day, every beer lover's dream is at Fort Myers' Islands, Beaches and Neighborhoods. With over 33 local breweries and distilleries across Florida's Gulf Coast, beer lovers should experience the Southwest Florida Ale Trail to sample pints at their leisure while collecting rewards redeemable for brew-related prizes. For this $350 value, visitors can purchase a "passport" at any participating brewery for only $21 to fill up with stamps when purchasing beers at each location; each of the 21 participating breweries offers their own unique prizes and exclusive passport-holder discounts, with the most breweries located throughout Lee County. For a unique local experience, visitors can check out Crazy Dingo Brewing Co and sip beer at their beer garden among rows of green produce and the sounds of an operating farm, livestock and tractors. New to the ale trail this year is The Tubby Pig Brew Pub, where visitors can enjoy delicious barbeque paired with a fresh pint of cold beer. A can't miss on this trail is Southwest Florida's largest craft brewery, the Fort Myers Brewing Company, where participants can try over 25 brews on tap with daily food and drink deals, food trucks and entertainment, bringing the whole community together.
St. Pete/Clearwater, Florida
Located on Florida's "Gulp Coast," St. Pete/Clearwater is the perfect sunny location to celebrate National Beer Day. Visitors to St. Pete will find over 45 craft breweries, including Dunedin Brewery, Florida's oldest microbrewery. Running from Tarpon Springs to St. Pete, the St. Pete/Clearwater Craft Beer Trail divides the area's breweries into three regions for easy exploration. Stumble upon artisanal beers of every flavor and style, belly-up to tasting room bars and meet new friends that share a love of local beer and their community. And, Visit St. Pete/Clearwater's beloved "Gulp Coast" Passport has gone digital. The formerly physical passport is available for free on mobile devices via online destination experience platform Bandwango. "Gulp Coast" explorers can now track their progress through the beer lover's paradise for free on mobile devices in the palm of their hand. Participants who visit and record 15 stops along the trail are congratulated with a Gulp Coast T-shirt year-round.
Link to images here, courtesy of Visit St. Pete/Clearwater
Corpus Christi, Texas
Dallas, Texas
Get a taste of the Lone Star State, whether you prefer Pecan Porters or hoppy IPAs, with a visit to one of Dallas' breweries. Expand your beer knowledge with a tour of Deep Ellum Brewing Company for a primer on beer-making and delicious brew. Lakewood Brewing Company offers smooth, Belgian-inspired brews and plenty of "Legendary" and "Special Releases" offerings for inspired, nuanced flavors that are available only for a short time.
Grand Rapids, Mich.
Ten years ago, Grand Rapids was awarded the title of Beer City, USA and there's no better way to spend National Beer Day than on a "brewsade" throughout the city. Follow the Beer City Ale Trail for guided tours and tastings at more than 40 breweries. Ale enthusiasts can check in to eight locations using the Beer City Brewsader Passport app and earn a collectible T-shirt to commemorate their adventures.
Link to images here, courtesy of Experience Grand Rapids
Kansas City, Mo.
Explore the craft brewery scene on National Beer Day with Kansas City Tap Tour. The digital passport features over $150 in savings at 24 breweries across the bi-state metro including Servaes, the only Kansas City brewery owned and operated by a female head brewer. Beer connoisseurs who check in at 12 locations on the tour will be invited to a Tap Tour celebration at Boulevard Brewing Co. in 2023.
Rapid City, South Dakota
When it comes to enjoying local beverage creations, Rapid City has a variety of options that offer a different atmosphere, story and flavor – but all working together to better the local beer community. Travelers looking to celebrate National Beer Day can start off at Hay Camp Brewing Co. and enjoy a honey infused beer called "Theodore Graham" in a firkin, which is a small cask of beer (around 11 gallons). They can also try the "Zoiglbier" at Zymurcracy Beer Company, which is a session beer that comes from Germany and is lower in alcohol and high in refreshment, or head to Lost Cabin to take advantage of $5 flights encouraging patrons to try new beers for National Beer Day!
Link to images here, courtesy of Visit Rapid City
Elizabeth City, North Carolina
Housed in the beautifully renovated Hurdle Hardware Building along the Pasquotank River, Seven Sounds Brewing Company is one of North Carolina's newest independent brewers. Since opening on Dec. 30, 2021, the brewery has become an Elizabeth City gathering place for locals and visitors alike, offering a dynamic lineup of beers including a kettle sour, pilsner, lager, IPA and porter. Seven Sounds is dog friendly, hosts regular live music and offers expansive event space overlooking the waterfront.
Link to image here.
Newport, Rhode Island
The Classic Coast is home to great craft breweries including Taproot Brewing Company which produces small batch unfiltered hop-forward beers and The General's Crossing Brewhouse, the second smallest brewery in Rhode Island with four unique styles on tap at all times. Keep the celebration going after National Beer Day with Newport's 10th Annual Beer Festival on April 30. Fort Adams Park hosts 40 craft brewers to share their beer with connoisseurs and novice drinkers alike and features a souvenir tasting glass. Food is available for purchase, plus live music throughout the festival.
Montauk, New York
Montauk Brewing Company is known for its Wave Chaser Beer and what better way to enjoy it than from the source- at The Tap Room right on the water with the sounds of crashing waves as your soundtrack. Open year round, patrons can purchase made to order- growlers & crowlers to-go. The Tap Room's central location offers guests the chance to browse menus from local restaurants so they can order whatever they'd like while sipping on their favorite brew.
Atlantic City, New Jersey
The heart of Atlantic City boasts tons of restaurants and activities along the world famous boardwalk and beach, offering an ideal location as the weather begins to warm up for those looking to enjoy a pint of cold beer before exploring the rest of the city this National Beer Day. In the city filled with historical landmarks, visitors can go to Tun Tavern Restaurant & Brewery, the first brew pub in Atlantic City which opened in 1685, and still offering award-winning casual gourmet cuisine and handcrafted brews, as well as live entertainment and special events. For a true local experience, visitors can try the best beers at The Seed: A Living Beer Project, which just recently celebrated its one-year anniversary. This location focuses on serving mixed-culture beers using local fruits, botanicals, and grains. Can't have enough beer? Visitors can select over a hundred craft beers on draft and by the bottle at the Tennessee Avenue Beer Hall paired with delicious comfort food and live entertainment. With all this, visitors will be stoked to come back in the summer for the grand opening of Bally's Atlantic City Boardwalk Beer Hall, which will hold a full-service dining room and bar, blackjack tables, foosball and billiards, lounge areas and a 300-foot performance stage, all paired with a delicious, curated tap list featuring local and national brewers.
British Virgin Islands
Cooper Island Brewing Co., housed within BVI's hidden gem, Cooper Island Beach Club – a luxurious, private, eco-friendly resort – features six craft beers on tap, which are all brewed in-house within their 500L fermentation vessels. Guests may choose from a Lager, Pilsner, Amber Ale, Best Bitter, and even their own Turtle IPA, highlighted by the resort's own turtle tagging program. $1 from every Turtle IPA sold is donated to BVI Sea Turtle Conservation. The brewery and resort only serve draft beer, and no longer imports cases of beer to the island. The brewery was designed to be as efficient as possible, using just 570L of water to produce 500L of beer. The spent grain is then donated to local farmers for goat-feed and because the equipment and kegs are cleaned with food-safe products, the wastewater can be used for garden irrigation.
Greater Victoria, British Columbia
Victoria is home to over a dozen craft breweries and cideries, including Canada's oldest brewpub. Each showcases refreshing and award-winning brews, many of which are inspired by and made with local ingredients from nearby rich farming regions.
Make a stop at Spinnakers Gastro Brewpub & Guesthouses, which opened in 1984, after Canada made it legal to run a brewpub. Today, it is the country's oldest brewpub.
The BC Ale Trail highlights seven Ale Trails in British Columbia, featuring recommended itineraries of craft breweries, pubs, restaurants, cafes, outdoor activities, sightseeing, accommodations and more. Find the Victoria Ale Trail route here.