LIGHT NIGHTCLUB AND DAYLIGHT BEACH CLUB AT MANDALAY BAY RESORT AND CASINO IN LAS VEGAS ANNOUNCE NEW MANAGEMENT BOTH VENUES WILL NOW BE RUN BY PLAY MANAGEMENT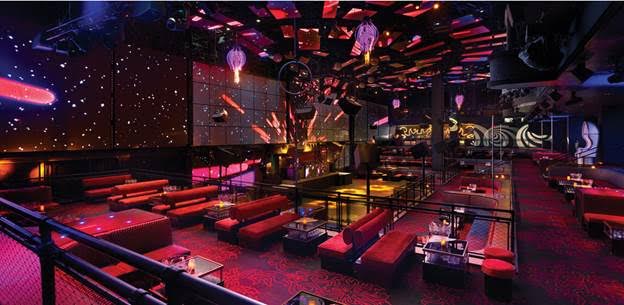 LAS VEGAS, [October 15th] — Light Nightclub and Daylight Beach Club, two of the premier entertainment establishments in Las Vegas, are pleased to announce new management. Both venues will be run by PLAY Management. Founded in 2015 and owned and operated by experienced hospitality executives Colin Comer and John Pettei, the company's first undertaking will be Light Nightclub and Daylight Beachclub at Mandalay Bay Resort and Casino. PLAY Management assumed control of Light Nightclub on September 23, and will operate Daylight Beach Club starting in Spring 2016.
Working with Light and Daylight ownership, Comer and Pettei oversee all aspects of the businesses as managing partners, while also developing future projects related to management, hospitality and nightlife.
The two teamed up for the highly successful original launch of Light and Daylight in 2013 while serving as executives of The Light Group. With a wealth of hospitality knowledge and experience, they are committed to creating unparalleled experiences for guests while providing them with world-class service at both venues. Comer and Pettei look forward to taking these incredible venues at Mandalay Bay to new heights moving forward.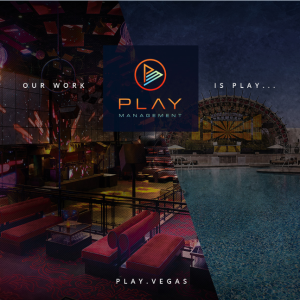 Light Nightclub will continue to be open on Wednesday, Friday and Saturday nights from 10:30pm – 4am. Daylight Beach Club has recently concluded a successful 2015 pool season. For the 2016 pool season, Daylight will return in March, and will be open Fridays and Saturdays from 11am – 6pm, and Sundays from 12pm – 6pm. Additional details on Daylight including information on the popular Sundown event series will be released in early 2016.
About Colin Comer:
Colin Comer brings 15 years of marketing, operations and entertainment experience to Light and Daylight. Before moving to Las Vegas five years ago, Comer was a seasoned hospitality executive in Chicago, serving as Director of Marketing and Operations for the LGN Group, owners of some of the city's most successful restaurant and nightlife properties. The Light Group recruited Comer in late 2010, where he first served as Director of Marketing. Within 13 months he was promoted to Vice President of Marketing, where he oversaw all nightlife and daylife marketing working closely with a robust team of directors, managers, VIP hosts and digital marketing specialists.
Comer also took on a large role in business development at The Light Group, helping to launch new projects including Lily Bar & Lounge at Bellagio, 1 OAK Nightclub at The Mirage and most notably the Light and Daylight clubs at Mandalay Bay. This undertaking included opening Light and Daylight, as well as opening two new restaurants (Citizens and Kumi) and revamping a third (Red Square) all in the same week.
About John Pettei:
John Pettei, originally from New York, has called Las Vegas home for 15 years having moved west to pursue a degree in Hospitality Management from UNLV. With 16 years in seasoned hospitality training, Pettei brings a wealth of experience and knowledge to Light and Daylight. Prior to joining the company, Pettei was an integral part of The Light Group as Director of Operations. Pettei worked closely with fellow senior executives and the CEO on development of new business ventures, as well as helping oversee the operations division of the company on a day-to-day basis and played a large part in the unprecedented and rapid growth of The Light Group.
Pettei quickly moved up the ranks within The Light Group, ultimately becoming a General Manager and then moved on to Director of Operations. His experience in all facets of the business is a welcome addition to the Light and Daylight team.
About PLAY Management:
PLAY is a new management, consulting and marketing company founded in 2015 by experienced hospitality executives, Colin Comer and John Pettei, formerly of The Light Group. The company's first undertaking is Light Nightclub and Daylight Beachclub at Mandalay Bay Resort and Casino.. As managing partners, Comer and Pettei oversee all aspects of the businesses, while also developing future projects related to management, hospitality and nightlife.
About LIGHT Nightclub:
LIGHT merges groundbreaking music with creative and cutting-edge visual to produce a new nightlife experience. Headlining DJs lead the charge, coupled with exclusively built visuals, innovative video mapping, lighting, sound and special effects. Designed as an experience to play with your senses, LIGHT offers far more than the traditional nightclub. The chic, fashion-forward 38,000-square-foot venue features state-of-the-art production, visual effects and world-renowned DJs.
About Daylight Beach Club:
Daylight Beach Club debuted 2013 at Mandalay Bay Resort and Casino in Las Vegas as a revolutionary, open-air daylife and nightlife destination. The stylish 50,000- square –foot space revolutionized the entertainment scene by combining the most sought-after DJ's – Skrillex, Alesso, Sebastian Ingrosso, Axwell, Baauer and Nicky Romero, among others – with a specifically designed 3,000 capacity venue featuring a luxurious 4,400-square-foot pool, 1,400-square-foot elevated stage with un-obstructed sightlines, 23 private VIP cabanas, two private ultra VIP bungalows with private dipping pools, a deck area with 50 daybeds, top-of-the-line LED screens, 25 u-shaped banquettes with plush fabric, as well as signature cocktails and cuisine. A departure from traditional Vegas pool parties, Daylight became the ultimate outdoor destination under the sun or stars of Las Vegas. Daylight added two new VIP pools last summer, including a 448-square-foot pool to service the north side VIP cabanas and a 245-square-foot pool to service the south-side VIP cabanas.