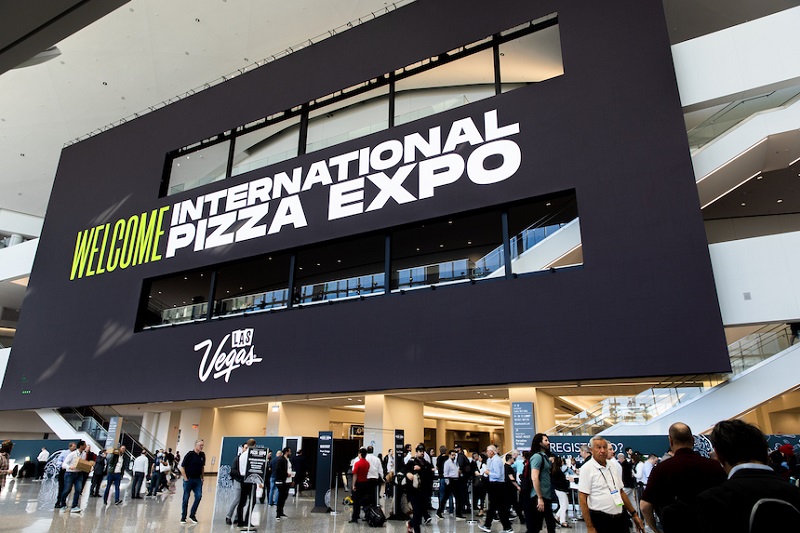 Pizza Today, the leading magazine for pizzeria owners and operators, has released its annual State of The Pizzeria Industry Report, providing pizza professionals with a comprehensive analysis of the market, including insights, issues, and trends for 2023. By surveying over 750 pizzeria owners from all 50 states, the report takes a deep dive into what is happening across America's pizzerias. With a wide range of research surrounding hot pizza and menu trends, sales forecasting, marketing investments, and more, the pizzeria industry survey is the most expensive research report that Pizza Today has conducted to date.
The pizzeria industry is thriving, with the market expected to increase by another $42.2 million by 2025. According to the report, the increase in sales can be attributed to several factors, including the growing popularity of plant-based toppings, pizzeria owners keeping up with the trends and styles, and the increasing number of consumers opting for pizza as a convenient meal option. In terms of pizza styles, New York-style pizza remains supreme as the most popular pizza in the country, with a close second being Chicago thin. However, Pizza Today has identified three styles to look out for: Detroit, Deep Dish, and Sicilian.
"This report provides a deep and insightful look at the current state of the pizza industry and offers valuable advice and guidance for pizzeria owners and operators," said Jeremy White, Editor-in-Chief of Pizza Today. "With 65% of consumers saying their pizza consumption will remain the same next year and 18% saying it will increase slightly, I am confident that this report will help others in the industry succeed and thrive in today's competitive market."
Another trend identified in the report is the increasing use of technology in the pizzeria industry. Technology plays an important role in how pizzerias do business, from online ordering and delivery systems to kitchen automation and point-of-sale systems. This trend is expected to accelerate in the coming years, as more and more pizzeria owners look to technology to streamline their operations and improve their bottom line.
Pizza Today also incorporated consumer insights and outlooks on the pizza industry with data sourced from the 2022 Technomic Pizza Consumer Trend Report, Technomic Inc. As consumers become more adventurous in their food choices, pizzeria owners are responding by offering a wider range of toppings and flavor combinations. 31% of consumers want organic ingredients, while 22% want restaurants to offer plant-based items. Consumers are also looking for more accessibility and convenience. 42% find an online ordering system where they can track their pizza order to be appealing, and 38% want curbside pickup availability. 23% of American consumers would like to order pizza from their smart TV, which is a 20% increase from 2020.
The industry report provides professionals with useful information leading up to the highly anticipated pizza event of the year, the International Pizza Expo & Conference. The 39th annual event, produced by live event operators, Emerald, will take place on March 28-30 at the Las Vegas Convention Center, where thousands of pizzeria professionals will come together to network with top suppliers, join educational sessions taught by industry leaders, and participate in national pizza competitions. Benson Tsai, former SpaceX engineer and founder of Stellar Pizza, has signed on as the keynote speaker for 2023.
Attendee registration for International Pizza Expo & Conference is open now at the link found here: https://pizzaexpo.pizzatoday.com/attendee/registration-pricing/.
For more information regarding the Pizza Today industry report, please visit: https://pizzatoday.com/industry-research/state-of-the-industry-report-2023-access-portal/