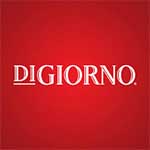 DiGiorno Introducing Stacked, three (3) indulgent pizzas with up to 50% more of your favorite toppings and over-the-top flavors — similar to carry out and delivery options — like BBQ Bacon Cheeseburger, Meat Lover's and Piled High Pepperoni — for a next-level experience.
Lean Cuisine — Debuting three (3) exciting Marketplace offerings, inspired by popular quick-service restaurants, making it easy to enjoy the flavors of your favorite fast-casual spots in a convenient size, without the cost or queue.
* Recipes include: Buffalo Style Chicken, Four Cheese Tortelloni with Pesto Sauce, Panko Crusted Chicken Romano
Stouffer's — Releasing two (2) new meal options, Bowl-FULLS and Meals for 2, to bring more ease and flavor to dinnertime with comfort dishes that everyone will love.
* Bowl-FULLS — Six (6) craveable recipes, like Fried Chicken & Mashed Potatoes and Southwest Style Mac & Cheese, that come in an on-trend bowl, and make it convenient to enjoy a hearty meal without the time or energy involved with cooking.
* Meals for 2 — Three (3) microwaveable recipes designed for sharing, that offer a way to enjoy restaurant-style flavors at home without the cost or clean up. Recipes include: Cheesy Chicken Bacon Ranch, Italian Sausage Pasta, Rigatoni with Chicken & Pesto.