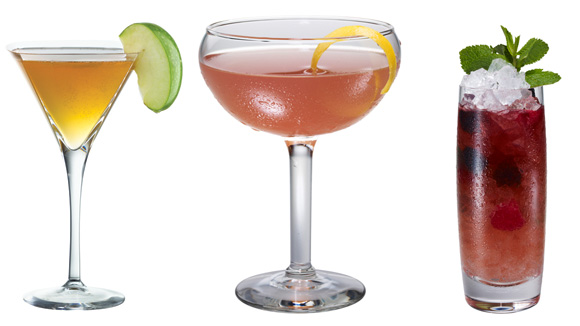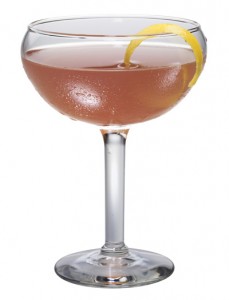 These to-die-for drinks made with newly introduced Jägermeister Spice, a unique combination of vanilla and cinnamon spices along with the legendary ingredients found in the original Jägermeister recipe, American Harvest Organic Spirit, an American made, organic vodka made from a proprietary blend of organic vodka and organic ingredients and Bärenjäger Honey & Bourbon, a blend of premium honey liqueur and Kentucky bourbon whiskey, are perfect for your haunting holiday monster bash.
The Purple Fog in the Black Forest
In a shaker combine:
1.5 parts Jägermeister
.75 parts Crème Yvette Liqueur
.5 parts Concord Grape Juice
.5 parts Simple Syrup
3 lemon wedges
Combine all ingredients in a shaker with ice, shake well.
Strain into a rocks glass with fresh ice and garnish with a mint sprig and lemon slice.
Fright Night in the Grove
In a shaker combine:
2 parts Jägermeister
½ part Reposado tequila
½ Part Simple Syrup
1 part fresh grapefruit juice
Add ice and Shake well and strain into a rocks glass full of fresh ice.
Garnish with a grapefruit slice and a pinch of salt.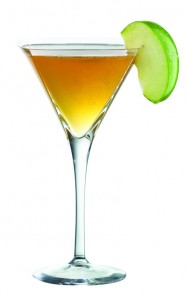 The Count's Old Fashioned
In a large rock's glass combine:
2 parts Jägermeister Spice
½ part Bourbon Whiskey
¼ part simple syrup
3 dashes angostura bitters
Add all ingredients and add ice and stir well.
Garnish with a large orange peel.
The Bear Scares the Maiden Fair
In a mixing glass combine:
1 part Bärenjäger honey and bourbon
1 part Rye Whiskey (I recommend Templeton)
½ part VSOP cognac (I recommend Pierre Ferrand 1840)
½ part simple syrup
2 dashes of Regan's Orange Bitters
Add ice and stir until well chilled.
Strain into a chilled cocktail coupe or martini glass.
Garnish with a lemon twist.
German Ghoul
1½ parts Bärenjäger Honey & Bourbon infused with cinnamon*
¾ part fresh lemon juice
1 part apple cider
Shake all ingredients with ice.
Strain into a chilled cocktail glass
*To infuse the Bärenjäger Honey & Bourbon simply add 4 cinnamon sticks to 1L of Bärenjäger Honey & Bourbon 24 hours before use.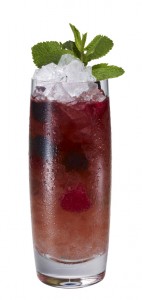 Berried Alive
2 parts American Harvest
4 fresh mint leaves
4 blackberries
4 raspberries
¼ part agave nectar
Ginger beer
Crushed ice
In a cocktail glass combine all ingredients except ginger beer and gently muddle.
Add crushed ice and gently swizzle.
Top with ginger beer and garnish with a blackberry and raspberry on a cocktail pick and fresh mint sprigs.
The Black Widow
2 parts American Harvest
¾ part Averna Amaro
½ part sweet vermouth
3 dashes Angostura Orange Bitters
Stir all ingredients in a cocktail glass filled with ice.
Strain into a chilled martini glass and garnish with an orange rind.
About Sidney Frank Importing Company, Inc.
Sidney Frank Importing Company, Inc. (SFIC), based in New Rochelle, New York, staffs more than 150 full-time employees and has a network of distributors and brokers throughout the United States. Sidney Frank Importing Company Inc., prides itself on being creative and effective beverage alcohol brand stewards, known for the continuous introduction of innovative products and initiatives. SFIC encourages a forward-thinking approach to quality brand building, while drawing inspiration from the company's proven success and rich heritage. Privately-held and family-owned, the Sidney Frank Importing Company operates in a highly entrepreneurial and flexible environment and culture, and values simplicity, efficiency and a high regard for its people and community.