What does it mean to eat locally at a restaurant these days? If Mike Franklin has his way, a lot more than just sourcing tomatoes 15 miles away.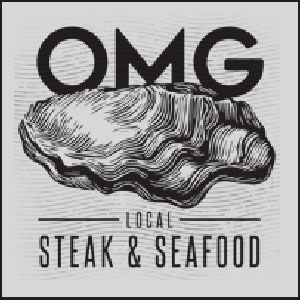 At his just-opened Old Maryland Grill, in College Park — or OMG, as Franklin affectionately refers to his second restaurant — Franklin has put forward a vision of eating locally that is more comprehensive and exciting than any operation this side of Woodberry Kitchen, the James Beard Award-winning restaurant in Baltimore.
"We talk a lot in the food world about the farmers and the ranchers, and that's great – we love the purveyors who bring us such great, fresh, distinctive products," Franklin says. "But local, to me, is about more than just what's grown and bred. It's about creating a sense of place on the plate and in the room. It's about the traditions of that region, the foodways and the folkways, and about working within view of what has been done for generations and trying to find new and exciting ways to express it."
It's a broad and generous vision, and it's on loving display at OMG.
To wit: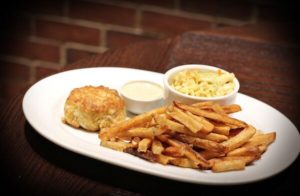 * The crab for the all-lump crabcakes comes from an exclusive relationship with a purveyor on Hooper's Island — source of the best and sweetest crab in all of Maryland — and a unique process: the crab is picked, frozen immediately with liquid nitrogen, and shipped to the restaurant. (Freezing the crab with liquid nitrogen removes the possibility of ice crystals permeating the crab, making the meat wet and diluting its delicate natural flavor.)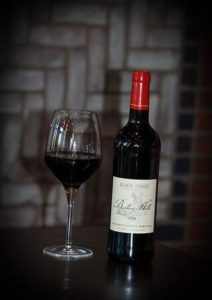 * The list of 250 wines includes more than 30 Maryland wines —16 of them available by the glass in either full- or half-pours. It is, by far, the largest selection of Maryland wines to be found in the state. Says Franklin: "The quality of wine in the state is improving dramatically, and there are so many wineries doing exciting things right now. I knew wanted to feature some of them, and then, as I traveled around the state for 9 months trying all the varietals, I realized I would need to keep adding more and more. I'm proud to be able to give these winemakers the showcase they deserve."
* Baltimore, the city that more than any other has established the distinct culinary character of the region, is paid respect to with Crab Imperial, Frozen Rye slushies, and coddies (that fixture of Jewish Baltimore: tiny cakes of salty whipped cod, breaded and fried to a crisp, and served alongside housemade Saltines. Yes, housemade Saltines.)
* Two of the restaurant's signature dishes hail from the Eastern shore — ham biscuits and Maryland fried chicken with country gravy. At lunch, representing St.Mary's County is the irresistible stuffed ham sandwich on farmhouse bread. Stuffed ham is a dish with deep, deep roots in the area, a means of using up winter root vegetables. Cabbage, collards, and peppers are chopped fine and stuffed into a smoked ham, then sliced thin, and layered thickly (with a generous smear of housemade mayo) on farm-house bread
* Smith Island inspired the restaurant's modernized take on Smith Island Cake —and accompanying scoops of chocolate ice cream and crème fraiche.
* And, finally — beet kitfo with injera crisps. No, Ethiopian food isn't local the way, Crab Imperial is. But the Ethiopian community has been a stalwart part of the region for 40 years, and Ethiopian dishes are on their way to becoming as essential as those old Maryland standbys — so Franklin pushed to have his menu pay homage to the culture.
Franklin is aided in his effort to broaden the conversation of what it means to eat locally with some remarkable talent.
His first restaurant, Franklins, is a popular eatery, microbrew pub, and candy store — a fixture in Hyattsville, Md., the town he has called home for more than 25 years. In opening OMG, he knew that he would set his sights more broadly, and he describes himself as "ridiculously lucky" to have scored a couple of chefs with national pedigrees.
The chef, Joshua Perkins, comes to OMG by way of Atlanta, where he was the executive chef of the Le Bernardin offshoot, as well as of the Globe, a popular and critically acclaimed bistro.
The pastry chef is Annie Clemmons, formerly the pastry chef at Cyrus, in Healdsburg (recipient of two Michelin stars).