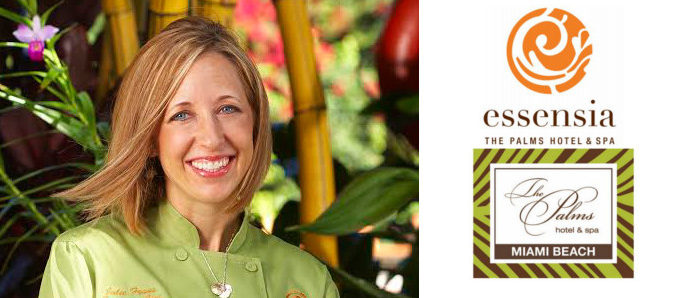 Essensia Restaurant Welcomes the Return of Chef Julie Frans as Signature Chef
Frans' fresh culinary approach blends classic, Old Florida cuisine, true farm-to-table fare, and Caribbean-inspired ingredients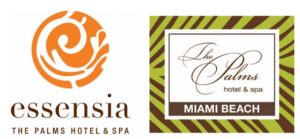 The Palms Hotel & Spa is pleased to announce the return of Julie Frans as Signature Chef for Essensia Restaurant & Lounge. In her role, Frans will be responsible for directing menu creation and sourcing local ingredients alongside Executive Chef Richard Earle.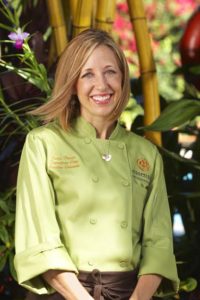 Chef Frans will launch her new Spring menus for Essensia in February 2017, which will reflect the direction Essensia is headed in: embracing the true essence of local cuisine with unique-to-Miami ingredients, while incorporating Caribbean influence and drawing inspiration from South Florida's uniquely blended culture.
"Essensia feels like home and the team feels like family, so I couldn't be more excited for my return," Frans says. "The Essensia team represents a diversity of cultures, and I'm looking forward to having the cooks and sous chefs add their input to bring even more authenticity and texture to the new menu."
Frans returns to Essensia with an expanded knowledge of and appreciation for plant-based concepts and local tropical ingredients, such as green jackfruit, yucca, hibiscus, and lesser-known herbs and spices. Her new menu will give a nod to the Nlavors of cuisine found in The Florida Keys, the Caribbean Islands, and Latin America, where she has spent a considerable among of time since she was last in the Essensia kitchen.
"In Barbados, for example, I learned about native Caribbean plants, fruits, and herbs, many of which are also native to South Florida, but are rarely seen on menus here," Frans says. "As I return to Essensia, I'm looking forward to incorporating these ingredients and introducing them to our guests in delicious, unexpected ways."
Frans will keep the focus on fresh, local seafood and produce, with a bright, vegetable-focused,healthy approach. Having founded The Palms Hotel & Spa's onsite organic chef's garden in 2011, she will continue that initiative to brighten Essensia's dishes with fresh herbs and produce, and bring together guests and locals to learn about the importance of sustainably grown food.
Endlessly dedicated to her involvement with the Slow Foods Miami Chapter, Frans champions initiatives that bring light to the farm-to-table community in Miami, and devotes herself to the education of school children in healthful nutrition and sustainable farming.
Frans' culinary career originally began when she worked as a private chef while traveling the world aboard private and charter yachts. Originally from San Diego, California, she graduated from The University of California Santa Barbara in 2000, and the San Diego Culinary Institute in 2006.
ABOUT ESSENSIA RESTAURANT & LOUNGE
Essensia follows a farm-to-table philosophy, offering a seasonal selection of fresh, locally-inspired cuisine with emphasis on premium local and sustainable ingredients. Working with local farmers and other carefully selected purveyors, Essensia's menus feature healthful and Flavorful dishes made with produce, meats and seafood primarily sourced from within the State of Florida. Essensia's exclusive wine list is committed to being sustainable or organic and has been selected for sharing Essensia's mission to be good for you and the environment. The signature cocktails are made with premium craft and organic spirits and all-natural ingredients. Located inside The Palms Hotel & Spa, Essensia is open 7 days a week for breakfast, lunch, dinner and
Sunday
brunch. For restaurant reservations, please call
305.908.5458
or visit
www.essensiarestaurant.com
. Located at 3025 Collins Avenue, Miami Beach, FL 33140.
ABOUT THE PALMS HOTEL & SPA
Just minutes from the heart of South Beach, The Palms Hotel & Spa combines genuine service, laid-back sophistication and oceanfront serenity into a destination where complete wellness and environmental awareness are at the center of each experience. Privately owned and managed by The Krause family, who also own just a few blocks away the 97-room boutique-style Circa 39 Hotel on 3900 Collins Avenue in Miami Beach, The Palms sits on its own stretch of beach just 12 miles from Miami International Airport. A AAA 4-diamond rated hotel, The Palms Hotel & Spa is a member of Preferred Hotels & Resorts, a collection of the Ninest independent luxury hotels around the world, and a 4 Green Key, Florida Green Lodging and Tripadvisor Silver Green Leader accredited property. For reservations or further information, please call visit
www.thepalmshotel.com
.
Save