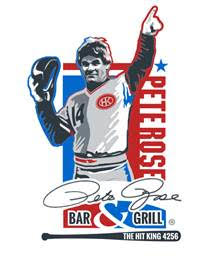 PETE ROSE BAR & GRILL TO BRING MODERN AMERICAN FARE, SPORTS BAR VIBE TO LAS VEGAS STRIP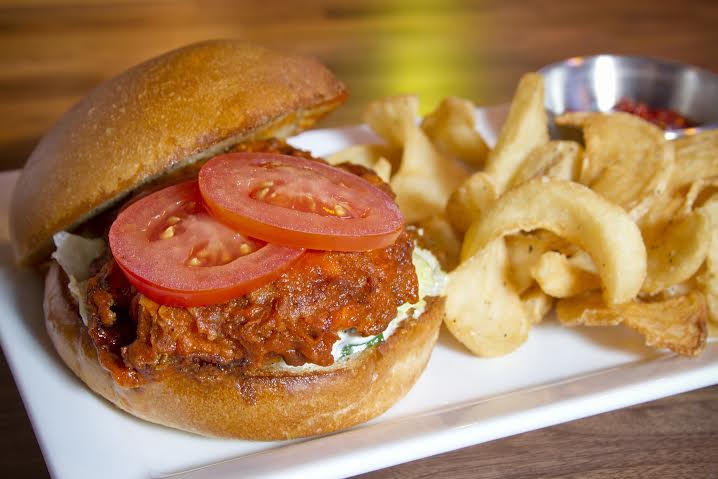 Baseball Legend Introduces his First Restaurant, Strip-Side Patio to Hometown of Las Vegas Directly on Las Vegas Blvd. Across from ARIA
Tweet it: .@PeteRoseGrillLV takes center Strip on #LasVegasBlvd serving up tasty #American fare and High-Def TVs for #sportsfans #4256 #Vegas
LAS VEGAS – Baseball icon Pete Rose is bringing an all-American restaurant and sports bar to the epicenter of the Las Vegas Strip with the grand opening of Pete Rose Bar & Grill in October.
"I love sports, sports fans and great quality food," says Rose, a Las Vegas resident. "My partnership with HIG Management and our restaurant's location allows me to bring all three together."
Located across the street from ARIA directly on Las Vegas Blvd., the 9,000-square-foot restaurant, bar and Strip-side patio will be open daily for breakfast, lunch and dinner. Developed by HIG Management Corporate Executive Chef Brian Littlejohn, Pete Rose Bar & Grill's menu will include an array of appetizers, salads, sandwiches, entrees and desserts along with signature "Pete Rose Specials," all using responsibly-sourced ingredients. The specials will honor the three cities that Rose played for, including Cincinnati Chili on spaghetti for the Cincinnati Reds; a classic Philly Cheese Steak for the Philadelphia Phillies; and a spin on Poutine for the Montreal Expos, topped with brown gravy and cheese curds.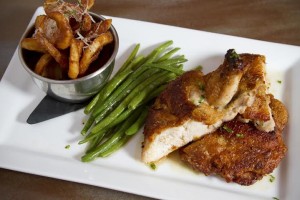 The 6,700-square-foot bar and dining room is filled with art instillations and historic pieces from Rose's iconic baseball moments. The spacious full bar seats 35, while the dining room seats 250 and the patio seats 100 guests. More than 32 high-definition televisions fill the restaurant, offering 24/7 sports, analysis and action with the DIRECTV® SPORTS PACK. The patio offers a garden-like setting to enjoy dining al fresco while taking in the sounds and sights of the Las Vegas Strip.
Pete Rose Bar & Grill offers full-service special events capabilities ranging from birthday and bachelorette parties to anniversary celebrations and corporate outings, including a semi-private dining room for larger groups.
ABOUT PETE ROSE BAR & GRILL
Pete Rose Bar & Grill will open in mid-October located in the heart of the Strip across from ARIA directly on Las Vegas Blvd. With an all-American menu serving appetizers, salads, hamburgers, sandwiches and entrees, as well as "Pete Rose Specials," Pete Rose Bar & Grill is ideal for catching the game on one of 32 high-definition televisions or taking in the views of the Las Vegas Strip. Totaling 9,000 square feet, Pete Rose Bar & Grill offers a 6,700-square-foot bar seating 35 guests and dining room seating 250 guests along with a 2,000-square-foot patio seating 100 guests. More information about Pete Rose Bar & Grill is available on Facebook at www.facebook.com/Pete-Rose-Bar-Grill and on Instagram and Twitter @PeteRoseGrillLV. Reservations are available by calling 702.331.5100.
ABOUT HUSTLE FOR HEROES
"We lose 22 U.S. veterans each day to suicide in this country. Unacceptable." –Pete Rose
The Hustle For Heroes Foundation is a 501(c)(3) non-profit organization dedicated to eroding the challenges our veterans face as they transition back to civilian life. Co-founded by Pete Rose, and Ray Genco, the foundation seeks to leverage the power of sports and an American icon to bring about social change. More information may be found at www.HustleforHeroes.org.