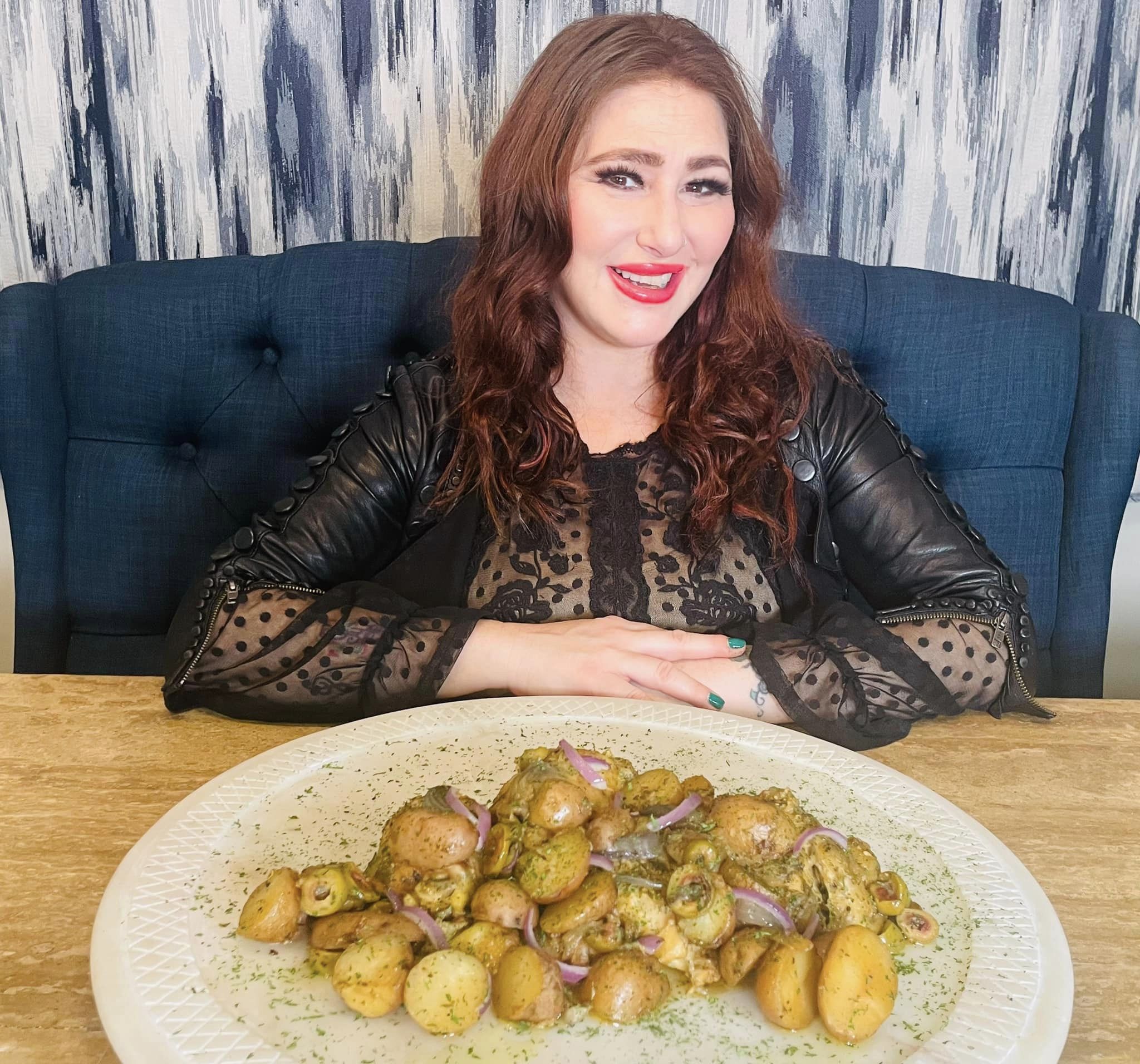 Pop star Tiffany joins Chef Alicia Shevetone for Popup Event in Las Vegas
As a teenager in the 1980s, Tiffany was propelled to stardom as a pop star and continued to entertain. Forward to 2023, and An Evening With Tiffany Presented by Chef Alicia Shevetone will celebrate the many facets of the singer, including her love of cooking. Held at The Space on Saturday, Feb. 4, tickets are still available.
Let's Food with Tiffany was started during the pandemic as part of her entrepreneurial platform. It began organically since Tiffany had dietary issues and would rent Airbnb when she toured to cook her own meals.
"I would cook for my band, family, and friends as another side of me. I love cooking and was doing things with Food Network, which I always wanted to do," says Tiffany. "Several of my family members had passed away; I wanted to cook their recipes as a way to connect with them again. With COVID, I decided to share recipes with my fans, and I started my cooking club zooming with everyone about my recipes. This was such a different take on my life. I would travel from mom-and-pop to high-end dining. I included chefs and my favorite places. Both my grandmothers and my mom were my best teachers in cooking."
Tiffany combines her Lebanese and German heritage with southern and Mexican cooking. She became active on social media, including Facebook, Instagram, and Patreon, and was invited to join The Foodie Groupies. Tiffany would begin to travel to places holding outdoor socially-distanced events, cook, and perform acoustic sets.
"Food and music really do go hand-in-hand, and I wanted to keep these shows going. I have reworked my program to include Shadows, my new album, and perform some of the songs acoustically; the only place fans will hear this music performed this way. I love this aspect of my career." She will be touring globally to support the release of Shadows as well as other popup events.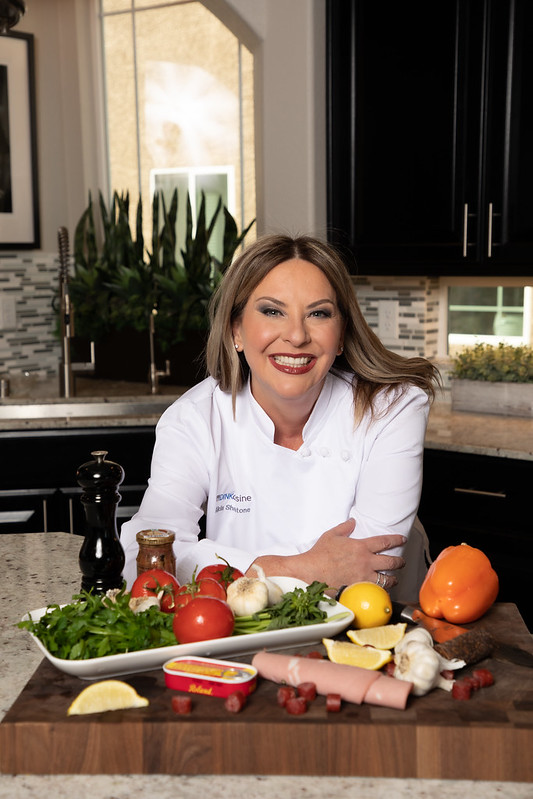 Tiffany had been following Chef Alicia Shevetone on social media and was contacted by Chef Alicia through a mutual friend.
"The chef explained to me that this was how she started, wanted to collaborate with me and if I wanted to come to Las Vegas," says Tiffany. "Chef Alicia has been a mentor to me, and I feel very lucky to have this opportunity," she says. Tiffany is planning to distribute her own rubs and hot sauces for consumers to enjoy.
Chef Alicia features popup events as well as a cookbook author and television personality. She created Dink Cuisine, a food and entertainment organization that curates culinary experiences across print, digital, social, and live media. Chef Alicia is the star of Sin City Kitchen, which airs in over 30 countries worldwide. Her published cookbooks include Italian Cookbook for Two and Vegetarian Ketogenic Cookbook for Beginners, with Food with Spirit: 50 Alcohol-Infused Recipes, due to be released in September. Keep up with Dink Cuisine on Instagram, YouTube, and Facebook.
An Evening with Tiffany Presented by Chef Alicia Shevetone will be held inside The Space, 3460 Cavaretta Court, Las Vegas, on Saturday, Feb. 4. Tickets are $60 with applicable fees for general admission, and doors open at 8:45 p.m. Guests under 18 years must be accompanied by an adult. For more information or to purchase tickets for An Evening With Tiffany, visit dinkcuisine.com or thespacelv.com.