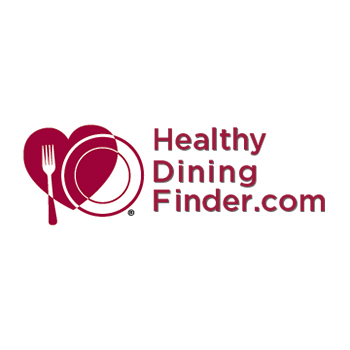 Healthy Dining celebrates Whole Grain Sampling Day Coast to Coast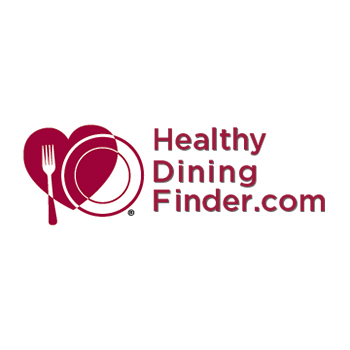 Today Healthy Dining and several of Healthy Dining's restaurant partners will join the Whole Grain Council's annual Whole Grain Sampling Day (WGSD). Along with the participating restaurants, a medley of other foodservice entities includinggrocery stores, schools, workplaces and universities will also be participating nationwide. This celebration will give Americans the delicious opportunity to sample and taste the wonderful flavors of whole grains. Whole grains are animportant component of a healthy day and are filled with important antioxidants, vitamins, minerals and fiber.
Healthy Dining is promoting WGSD to consumers via blogs on HealthyDiningFinder.com, in our e-newsletter, as well as through promotion of whole grain recipes via both Twitter and Pinterest. We're also promoting WGSD to restaurants on RestaurantNutrition.com, and through Facebook and Twitter.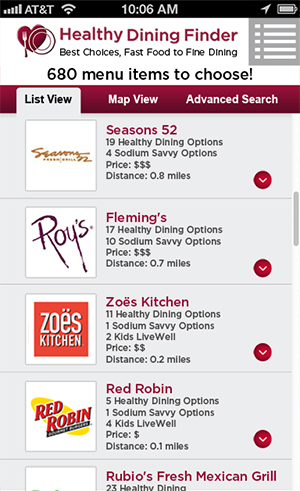 Here are some examples from some of the Healthy Dining restaurant partners participating:
Specials
Rubio's will be celebrating by offering their Facebook fans $1 off any burrito served on a whole grain tortilla or $1 off any two taco plates served on stone-ground corn tortillas.
"Rubio's whole grain tortillas are designed to complement our chef-crafted tacos and burritos," said Ralph Rubio, founder of Rubio's. "Whole Grain Sampling Day is a great way for Rubio's to inform guests about our whole grain options and show our ongoing commitment to providing quality ingredients our guests feel good about eating."
Menu Offerings
Denny's is delighted to show their support for Whole Grain Sampling Day by highlighting items throughout each meal of the day, such as their new Fit Fare Fruity 7 GrainFrench Toast Breakfast.
"Our guests are increasingly looking for healthier alternatives when they walk through our door," said Chris Nichols, Director, Core Menu and Brand Partnerships for Denny's. "And as 'America's Diner,' we pride ourselves on offering a variety of dishes that don't compromise on taste or nutrition to satisfy their needs."
Social Media
California Pizza Kitchen will be using social media to promote their whole grain pizza doughoption, which is just one of the many healthy and alternative selections they provide their guests.
"We offer several whole grain items on our menu and we are excited to utilize this opportunity to partner with the Whole Grains Council and Healthy Dining to promote these options on Whole Grain Sampling Day," said Dave Dodson, Vice President of Internal and Digital Communications for California Pizza Kitchen.
Customer Wellness Programs
Genghis Grill is currently in the middle of their 60-day Health Kwest, a customer-focused challenge aimed at promoting healthier lifestyles while incorporating heart healthy recipes and ingredients, such as their whole grain offering of brown rice.
"Whole Grains Sampling Day fits in perfectly with our Health Kwest health competition challenge by bringing awareness to our health options and the benefits of incorporating whole grains into every meal," said Jackie Heath, Social Media & PR Marketing Manager for Genghis Grill.
ABOUT HEALTHY DINING
Healthy Dining provides Americans with the digital tools and resources necessary to find the best restaurant choices for their dietary goals and healthy lifestyles. President and founder Anita Jones-Mueller, MPH, launched Healthy Dining in San Diego, CA, in 1991 by combining the brainpower and creativity of chefs, restaurateurs, health experts, registered dietitians and communication strategists. Now, in collaboration with the National Restaurant Association and scores of partner organizations, the Healthy Dining Program has grown to become the most powerful restaurant industry nutrition initiative in the nation. Healthy Dining's signature website, HealthyDiningFinder.com, enables millions of nutrition-conscious restaurant diners, as well as those dealing with diabetes, high blood pressure, obesity and other nutrition-related conditions, to easily find dietitian-recommended Healthy Dining and Kids LiveWell choices served at more than 60,000 restaurants. For more information please visit www.healthydiningfinder.com.