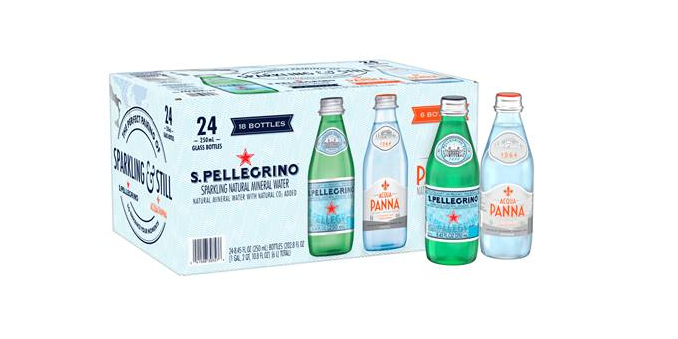 The holidays are upon us and if you're looking for a simple way take your intimate at-home gathering to the next level this year, S. Pellegrino and Acqua Panna have you covered.
S. Pellegrino and Acqua Panna are now available in an all-new mix pack available exclusively at Costco, offering the perfect combination of still and sparkling water to elevate your home dining experiences around the holidays. If you're planning to cook, or ordering takeout from a local restaurant, both S.Pellegrino and Acqua Panna pair perfectly with a variety of food and wine to make any celebration — no matter the size — special.
S. Pellegrino's new Italian Sparkling Mixers Variety Pack is now available at Sam's Club for those looking to step-up their cocktail (or mocktail) game. The 12 pack of premium range sparkling drinks to enhance your favorite cocktails includes three unique flavors – dry and intense Tonica Oakwood, soft and fragrant Tonica Citrus, and spicy, full-flavored Ginger Beer.