sbe Acquires Majority Stake in Frankie Delgado's Promotion Company

sbe, the Los Angeles-based leading lifestyle hospitality company that develops, operates and manages award-winning venues, announced today it has acquired a majority stake in Frankie Delgado's Promotion Company. Delgado will remain in charge of his current company while taking on this new role that will work closely with sbe's nightlife department to provide strategic counsel and direction.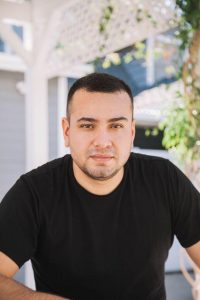 "We are thrilled to take our relationship with Frankie Delgado and his company to a new level. I have had the pleasure of working with him for over 10+ years on a multitude of projects. His company has been a pioneer in the nightlife scene for years," said Costas Charalambous, sbe President of Nightlife. "His relationships and background will be a huge asset to sbe as we continue to expand our presence."
By partnering with Delgado's Promotion Company, sbe now strengthens its position in the nightlife industry. "I'm extremely excited to join forces with sbe, a company that has continuously been able to reimagine and transform the nightlife and hospitality industry," said Delgado.
Hollywood impresario Frankie Delgado has commanded attention in the A-list Nightlife circuit for over a decade. Also recognized for his role on MTV's "The Hills," this Tijuana native has spearheaded numerous LA "it" spots including the city's latest obsession, Hyde Sunset Kitchen + Cocktails. Hungry to evolve, Delgado recently announced the formation of his own hospitality brand, WON Group, and an exclusive Nightlife partnership with Sam Nazarian's sbe.
The first joint venture poised to open under this new partnership is October's Nightingale Plaza, a state-of-the-art reimagining of classic nightclub luxury. President of Nightlife Costas Charalambous and local icons Josh Richman and Hartwell Davila join Delgado in his effort to once again redefine Tinseltown's social vogue. The 35-year-old maestro prides himself on taking one step at a time, but he looks forward to a bigger, brighter future in business.
ABOUT sbe.
sbe is a leading lifestyle hospitality company that develops, manages and operates award-winning hotels, restaurants and nightclubs. Through exclusive partnerships with cultural visionaries, sbe is dedicated to delivering the best in service, design, culinary programming, and entertainment. Already a proven leader in the hospitality and real estate industries, sbe has more than 100 properties currently operating or in development, and is expanding several of its flagship brands including SLS, Hyde and The Redbury, both nationally and internationally. The company will debut a new slate of hotel and residence properties in 2016, including the recently announced Hyde Hotel & Residences and SLS LUX Hotel & Residences. SLS Hotel & Residences will represent over 3,900 hotel rooms and 1,600 residences worldwide by 2019. In addition to its distinctive hotels, sbe's world-renowned restaurants and lounges include Katsuya, The Bazaar by José Andrés and Hyde Lounge. Founded in 2002 by Executive Chairman and CEO Sam Nazarian, sbe is a privately held company. More information about sbe can be obtained at sbe.com or by downloading the sbe App.