By Robert D'Ambrosia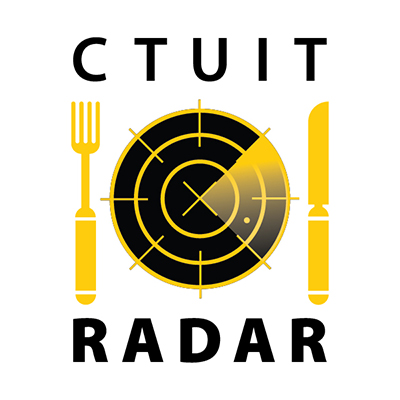 There's an excitement in starting a new restaurant. What will you serve? What kind of ambience will your restaurant have? Who will be your target audience – families, the young and hip, gourmets and foodies?
The fact is, unless you choose a good restaurant name, you may find yourself out of the restaurant game sooner than you think.
Restaurant names should be chosen with care. An awkward name can not only misrepresent what your restaurant is all about, it can actively lose sales.
Three things to avoid when naming a new restaurant:
Avoid Sound-Alikes. Even if your last name is MacDonald, you would never ever want to name your restaurant MacDonald's. Your restaurant will certainly and constantly be confused with the Mack daddy of all chain restaurants. It's like giving paying customers to the competition.
Avoid things that are hard to understand, or that will require special characters. This is especially true when you think about search engines, voice navigation on smartphones and GPS, and social media. This is especially important if you're borrowing from a foreign language. For example, if you were to name your restaurant Gruᵝ (German for "greeting"), will potential customers decide to pronounce it as 'Grub', 'Gross', 'Gru's', 'Groob', or 'Gruss'? That's at least four more ways to confuse (and lose) your customers.
Avoid bad puns and names have a negative connotation. There's a Vietnamese restaurant in London whose name, in Vietnamese, means papaya leaf. It's a nice thought, but it doesn't translate to English. That's because the restaurant's name is Làdudu. If you're not sure what the connotation would be to Joe or Jill Diner, then by all means ask someone. Ask several people.
Your restaurant needs to stand out. Making a success of a new restaurant is daunting enough without saddling it with a poorly-chosen name. Your name should be easy to understand and a good representation of what your restaurant is about.
If you're opening new restaurant, you don't have to take a blind guess on the success of the name. Try checking out a similarly named restaurant even if it's in a different area. See if it's easy to find. See how it's doing.
One more thing. Make sure your location is findable. Even the catchiest name won't save you if patrons are continually walking past the front door. This means signage, an accurate address, even driving directions printed on your website or social media page.
You've likely spent a lot of time planning your new restaurant. Make sure the name and location don't let you down.
About Robert D'Ambrosia
After recognizing that restaurant operators needed to leverage technology to serve their Business Intelligence requirements, Rob founded Ctuit Software in January 2000. The company was among the very first organizations to pioneer a "software as a service" (SaaS) or "application service provider" solution. From casual to fine dining concepts, Rob has experienced the full spectrum of front and back of house positions. He has installed POS systems and consulted for small and medium restaurant chains. Rob's technology background is equally extensive having worked hands-on with computer systems and authoring both hospitality and IP telephony business applications. He designed the first web-based polling and reporting system in 1997. Rob's brick and mortar "value-for-your-money" philosophy has ensured Ctuit continual profitable growth and a loyal set of clients. For more information please visit www.ctuit.com.