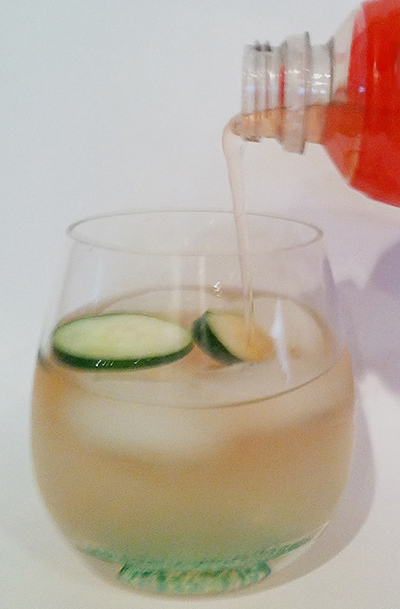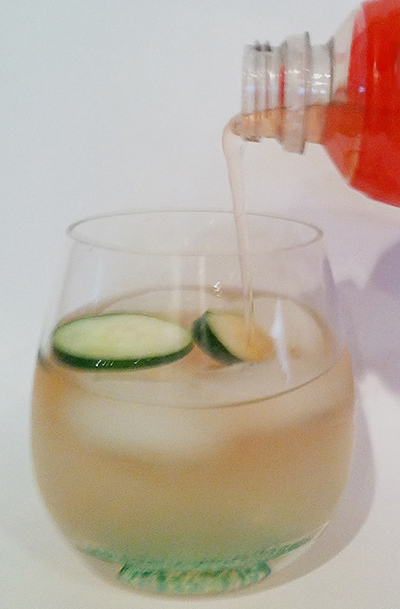 Neuro SONIC is the drink to provide sustained, focused energy. In 2014, neuro unveiled new flavors (super fruit infusion & blood orange passion) and bottles for SONIC (as well as BLISS and SLEEP). The drink includes a combination of caffeine and L-theanine and only 35 calories. Simply replacing your mixer with neuro SONIC instead of other energy drinks cuts calories way down (one 14oz. bottle of neuro SONIC has only 35 calories) while still tasting great.
super SONIC
1 part fresh lemon juice
1 part simple syrup
2 parts Vodka
2 parts neuro SONIC
fresh mint
SONIC kiss
1 part fresh lime juice
1 part simple syrup
2 parts Vodka
2 slices cucumber
neuro SONIC floater
neuro offers a line of great tasting drinks with a purpose—to enhance your daily life. Each neuro drink has a carefully crafted blend of healthy vitamins and minerals that provide a specific benefit such as boosting mental performance, reducing stress and helping you sleep better. All varieties of neuro drinks have only 35 calories per bottle and contain no artificial colors or flavors. neuro drinks are available at Target, Walgreens, Safeway, 7-11 and other national grocery, convenience and drug stores. To find a store nearest you that carries neuro, please go to www.facebook.com/neuro. For more information, visit www.drinkneuro.com, or connect with us on Facebook, Twitter, or YouTube.
Brian Floyd is from Austin, Tx. You can find him on Twitter, which also provides more details including his founding of The Barman's Fund.