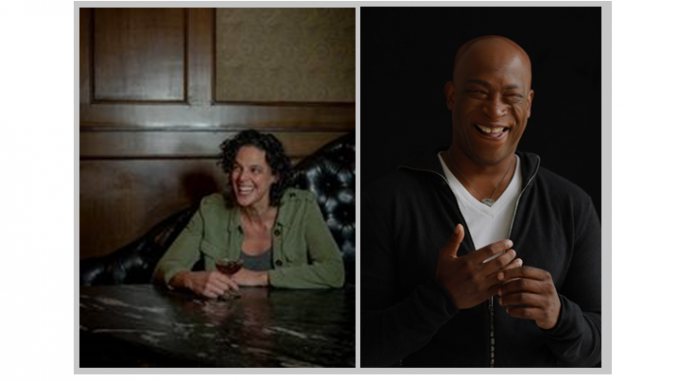 Bar & Restaurant Expo is pleased to announce two additional keynote speakers have joined the lineup for this year's expo, taking place March 27-29 at the Las Vegas Convention Center. Susan Fedroff, co-owner of Clover Club, Leyenda and MilLady, and Jackie Summers, the founder of JackFromBrooklyn Inc and creator of Sorel Liqueur, will round out this year's group of expert keynote speakers. Fedroff and Summers will join celebrity chef, author and restaurateur, Jet Tila, in leading keynote presentations that will tackle leadership, food & beverage trends, achieving success as an entrepreneur and more.
Jackie Summers is a James Beard Finalist, seasoned public speaker and serial entrepreneur. Summers is the founder of JackFromBrooklyn Inc. and the creator of the award-winning Sorel Liqueur. His accolades include being named among the inaugural "Drink Innovators of the Year" by Food & Wine Magazine, as well as the inaugural "Wine Enthusiast Future 40," ranking among the world's "100 Most Influential Bar Industry Figures" by Drinks International Magazine (2019, 2020, 2021, 2022) and being named to the Imbibe 75 (2021). Jackie has written for everyone including James Beard Foundation, Plate, Wine Enthusiast, VinePair, Epicurious, Delish and Edible Brooklyn.
Susan Fedroff began working in bars, both behind the bar and back of house, more than 25 years ago. Her entrepreneurial career began shortly after completing a master's degree in economics and finance from NYU. Susan spent a few years working for the New York City government in various budgetary positions, then left the public sector for a big jump back into the food & beverage industry. Susan was a co-owner and managing partner of the Flatiron Lounge (2003) and the Pegu Club (2005) and is a current owner/operator of Clover Club (2008), Leyenda (2015) and Miladys (2022). Additionally, Susan is a founding partner in Social Hour Cocktails and lives in Brooklyn, N.Y. with her wife, Julie Reiner, and their 14-year-old daughter, Maya.
Join this dynamic duo as they discuss essential lessons for running successful bars.
Keynote Schedule:
From Rags to Dishes: 5 Lessons in Leadership and Success
Opening Keynote Speech- Jet Tila
Tuesday, March 28 from 11 am – 11: 45 am.
How Not To Eff It Up: Essential Lessons For Running Successful Bars
Dual Keynote Speech- Susan Fedroff and Jackie Summers
Wednesday, March 29 from 11 am – 11: 45 am.
Those interested in attending the 2023 Bar & Restaurant Expo can find more information about the expo and purchase tickets at https://www.barandrestaurantexpo.com/. Bar & Restaurant Expo is a trade event and not open to the public.