Tava Kitchen Announces New Alameda Location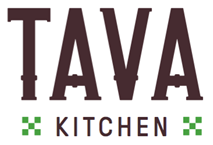 Tava Kitchen, the Bay Area's fast-casual South Asian concept, is thrilled to announce the opening of its third restaurant, located in Alameda, California. Opening in Alameda Landing Shopping Center onOctober 8, 2016, the new restaurant will bring approachable South Asian cuisine to the East Bay, with flavors inspired by India, Thailand, and Malaysia, amongst others. Grand opening festivities will include a charity fundraiser and the chance for one hundred guests to win a year of free meals.
The new location, situated in the popular East Bay shopping center, joins the original Palo Alto restaurant in Town & Country Village and another in San Francisco's SoMa neighborhood. Seamlessly blending Northern California sensibilities with the delicious fare of South Asia, Tava Kitchen is further diversifying the East Bay dining scene while remaining accessible to all.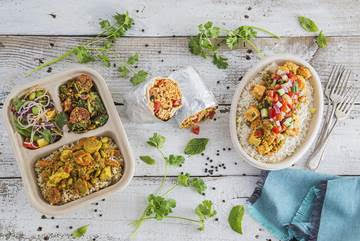 "We're very excited to be part of the Alameda community. We've found that the values of the city, in terms of commitment to health and wellness, family, and an active lifestyle, really match with those of Tava Kitchen. We're looking forward to meeting and serving the people here, as well as in neighboring cities," says CEO Jeremy Morgan.
Tava Kitchen looks at South Asian fare through a larger lens, incorporating the deep, rich flavors of countries throughout the region such as India, Thailand, Singapore, and Malaysia, amongst others. This broad scope also allows Tava Kitchen to prominently highlight the fresh, bountiful produce of Northern California.
An easy-to-follow menu guides guests down the line for a fully customizable meal. Starting with fresh-pressed roti bread, customers choose a style of meal, base and protein, top it with garnishes and chutneys, and select from a number of sides.
Menu highlights include proteins such as Chicken Tikka, Sautéed Sweet Shrimp, Spicy Shredded Beef Rendang, Yellow Curry Chicken, Paneer Tikka, Coconut Curry Tofu, and Braised Lamb Meatballs, served with sides likeCrunchy Kale & Quinoa in a masala vinaigrette, Edamame & Noodle Slaw in a sesame ginger dressing, Glazed Sweet Potatoes in a pineapple gastrique topped with Himalayan pink salt, Roasted Heirloom Carrots with cumin & coriander, and others.
Along with bowls and plates, Tava Kitchen offers its signature Burroti — a burrito-style wrap made with roti bread. Fresh dough is made in-house throughout the day and all roti bread is fresh-pressed to order.
Tava Kitchen boasts ample choices for vegetarian, vegan, and gluten-free diets, as well as low-calorie preparations, and all meats are 100 percent halal-certified, ensuring the highest possible quality.
"We believe everyone deserves to know just how great South Asian cuisine can be. We've designed the menu so that whether you're an expert or a novice in South Asian flavors, you can choose your own combination of proteins, chutneys, garnishes, and sides to suit your taste. We want every guest to have a great experience, and part of that is taking comfort in knowing that no matter what you get, it will be delicious," explains founder Hasnain Zaidi.
As a complement to any meal, Tava Kitchen has a number of beverages made in-house. The restaurant offers a Mango Lassi Smoothie and Cardamom Iced Chai, along with three lemonade flavors: Classic, Ginger, and Strawberry.
This new location will feature floor-to-ceiling windows and a large patio, creating a bright, airy space for guests. As with its sister locations, the restaurant's design incorporates contemporary aesthetics with clean, crisp lines and sleek, stainless steel surfaces. In line with its commitment to the environment, the restaurant is a California Green Building and all packaging at Tava Kitchen is environmentally friendly.
Opening on October 8, 2016, a portion of proceeds from the first two days of sales will be donated to Alameda's Midway Shelter. Midway is a 24-hour shelter operated by Building Futures (www.bfwc.org). Open seven days a week, 24 hours a day, Midway provides women and children experiencing homelessness with much more than shelter and meals including case management, support groups, job training, mental health services, and a Children's Program. Tava is proud to support Midway, which serves some of the most vulnerable people in our community.
To celebrate opening weekend, Tava Kitchen is hosting a "Tava 100" Party, giving fans a chance to win free Tava Kitchen for a year. To participate, guests must register for the drawing online at www.tavakitchen.com/Tava100 by Saturday October 8, 2016 and check in at the new Alameda location on opening day. One hundred lucky guests will be chosen from the group of entrants to receive free Tava Kitchen for the year.
For more information, visit their website at www.tavakitchen.com, or visit their Instagram or Facebook page.
About Tava Kitchen
Tava Kitchen looks to modernize the way people think about South Asian cuisine. The company began in 2011 with the vision of Hasnain Zaidi, Jason Pate, and Vijay Brihmadesam to bring a modern take on South Asian cuisine in a fast casual format to the Bay Area. With three restaurants in the Bay Area in San Francisco, Palo Alto and Alameda, Tava Kitchen uses only the highest quality ingredients, including all-natural chicken and grass-fed lamb. The company was recently named a 2016 Breakout Brand by Nation's Restaurant News. To learn more, visit www.tavakitchen.com.