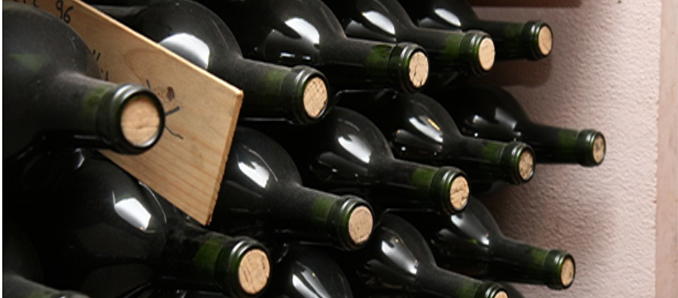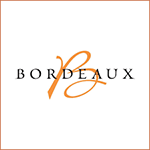 Bordeaux is a type of wine that refers to those that came from the region of France, Bordeaux. It is where approximately 90 percent of Bordeaux red wines such as Cabernet Sauvignon and Merlot are made.
Now, St. Julien Bordeaux is a lineage of wine appellation which primarily distributes Bordeaux wines. But there's more to this lineage that many wine enthusiasts and aficionados will appreciate. Take a read!
All About St. Julien's Appellation
You should know that many available appellations produce Bordeaux wines in the Bordeaux region. One of them is St. Julien. It is considered as the smallest of all the major Bordeaux appellations with only 910 hectares under vine. St. Julien can produce approximately 450,000 cases of wine. Not to mention, this appellation is considered to have a classified terroir that have the highest ratio of all the Bordeaux region.
As a matter of fact, St. Julien consists of about 85 percent classified terroir during the 1980s and 90s. And when 2015 came, with its classified estate became more extensive, the Saint Julien appellation was now close to 95 percent!
Note: Terroir talks about the completely natural environment of a vineyard where the grapes are tended and where wines are produced. It includes factors like topography, soil, and climate.
Characteristic of Bordeaux Wines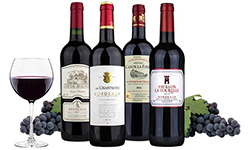 Bordeaux red wines' primary flavors have the following tasting notes: Black Currant, Plum, Violet, Cedar, and Graphite.
The red wines from Bordeaux are classified as medium to full-bodied with aromas of berries such as black currant and plums with a hint of earthy notes like wet gravel or pencil lead. Bordeaux wines usually taste like a concoction of mineral and fruit notes, which highlights a prickly and savory feeling.
Bordeaux wines can be stored for several decades due because of their high tannins. With this said, the wines' vintage variation is something that one should lookout. Also, depending on its quality, vintage, and the region where it was produced, the flavors might range from tart fruit to a sweeter fruit.
The Character of St. Julien's Bordeaux Wine
After learning the basic nature of a Bordeaux wine, let us go back to St. Julien's produced wine. It is where different styles of Bordeaux wine is made. St. Julien's wines can be either powerful, masculine, tannic or a traditionally made wines with more on a conservative side.
Additionally, other wines from St. Julien can be elegant and have a refined ranges like the Branaire Ducru. Also, Saint Julien Bordeaux can wonderfully concentrate a pair of elegance and purity, which you can taste from Chateau Ducru Beaucaillou.
Do take note that some chateaux still follow the traditional winemaking while the others lean to a more modern approach. A perfect example would be St. Pierre.
What are the Grapes of St. Julien?
Grapes found at the base of Bordeaux vineyards of St. Julien is perfect for the bold Cabernet Sauvignon. On the other hand, the five wide Bordeaux grape varieties are planted in St. Julien's vineyard, such as Cabernet Sauvignon, Medoc, Merlot, and the lesser plantings like Petit Verdot, Malbec, and Cabernet Franc.
Wine and Food Pairings for St. Julien
Wines are diverse in taste, character, and style. With this said, many people and professionals have come up with a multitude of food and wine pairing ideas. The way St. Julien has evolved through time is majestic.
It eventually developed complex notes of tobacco, smoke, truffle, and earth, which made its pairings into a whole new level of gourmet. The tasting notes mentioned beforehand creates great gourmet wine and food pairings. For instance, St. Julien's Bordeaux wine is perfect with duck, chicken, lamb, and rare grilled beef.
Moreover, it also complements well with earthy flavor dishes that are braised, roasted, or just simply grilled meat with mushrooms and truffles. Depending on the dish's preparation, St. Julien's wines can also be enjoyed with seafood dishes. It is also perfect with soft and hard cheeses.
How to Serve a Bordeaux Wine
Wines have different varieties and should be served accordingly. You need to know this (if you are a beginner) so that you may be able to make the best out of the wine that you are about to serve.
In your hand is a beautifully curved green glass with its well-processed wine, Bordeaux bottles live up to their elegance and boldness. It would be a waste to serve it unknowingly, right?
Thus, here is what you need to know about serving this majestic wine:
First, serve the wine around 59-62.6 F, slightly below room temperature. Second, decant the wine for at least 30 minutes. Then serve it on a Bordeaux wine glass, and voila! You have a great serving of wine!
However, do remember that you need to store all of your red wines below 18 degrees celsius so that it won't spoil the taste. Now, that's all of St. Julien's basics, and surely you will be able to catch up to the pros in no time!