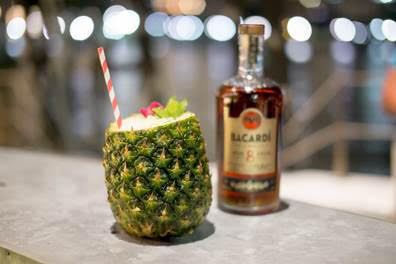 Kings' Highway and We Shall Fight on Beaches Cocktails

The inaugural Men's New York Fashion Week is a definite sign that men's fashion is mainstream, which parallels the recent rise of mixology in recent years. Both rooted in creativity, BACARDÍ partnered men's fashion designers – Ovadia & Sons and Thaddeus O'Neil – with top New York mixologists –Jeff Bell and Maxwell Britten, respectively – and invited them to create custom cocktails using Grey Goose vodka and BACARDÍ Gran Reserva rums inspired by the designers' collections that were shown at NYFW: Men's.
These cocktails – three for each collaboration – were served at exclusive after parties on Tuesday, July 14th honoring each of designers and the incredible accomplishment of showcasing their designs at NYFW: Men's. Jeff Bell collaborated with Ovadia & Sons to create custom Grey Goose cocktails while Maxwell Britten used BACARDÍ Gran Reserva in his original recipes inspired by Thaddeus O'Neil's collection.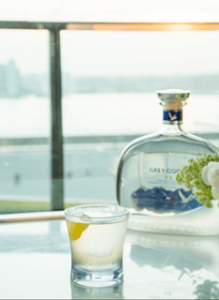 Below are some of the cocktail recipes Jeff Bell and Maxwell Britten developed through this inspiration
Kings' Highway
2 parts Grey Goose® VX
.25 part Belle de Brillet Pear Liqueur
Barspoon Honey Syrup
Lemon Twist
Rocks 2″ cube
Method: Stir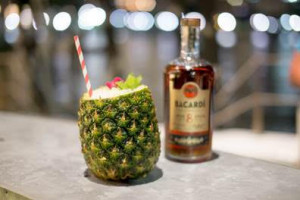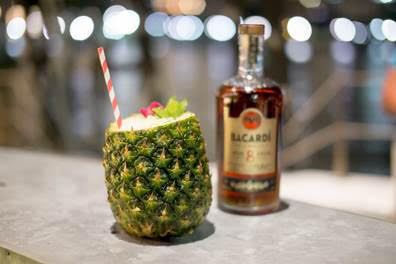 We Shall Fight on Beaches
1.5 parts BACARDI® Gran Reserva Maestro de Ron
Teaspoon of Vanilla Extract
Dash of Habanero Bitters
1 parts Pineapple
.75 part Lime
.5 part Orange Cordia
.5 part Orange Curacao
Method: Build in a Boston tin and pour into cored pineapple with crushed ice. Garnish with mint bouquet, edible pansy or orchid and shaved lime zest.