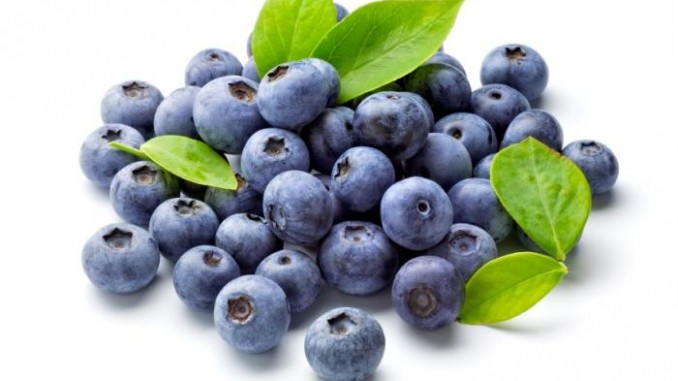 From Sweet Heat to Cold Comfort, this year blueberries are trending everywhere you turn. For example: Sweet Heat–if this is the moment for Sweet Heat, it couldn't be better for blueberries. Their tinge of natural tartness, their lush full mouthfeel, their affinity for the assertiveness of spices…. Especially successful are the contrasting heat of various peppers with blueberries; red pepper and cilantro-garlic; blueberry jalapeno lime. The onion family marries well with blueberries such as onion/tomato/balsamic; shallot/red wine vinegar; the pungency of curry spices; arugula and mint.
Blueberries: Going with the Grain
Every day it seems brings the discovery of "new" grains, most of them ancient! This is a case of what's old is new again, especially since these grains fit right into our current quest for healthy, wholesome ingredients. In addition to their high nutritional quotient, these grains have intrgiguin backgrounds and histories. Their culinary traditions– Mediterranean, Turkish, Lebanese—make them among the trendiest of new/old foods around. Best of all, they are blueberry-friendly!
Blueberries are synergistic with oats, amaranth, buckwheat, chia, millet, quinoa, sorghum, teff, kamut, farro, spelt etc. With heightened interest in gluten-free products, blueberries are a popular ingredient; their presence lends the gluten-free formulations a homey and old-fashioned attraction. Blueberries can serve as the basis for vegan snacks and formulations as well with other special diet foods. Blueberries are also compatible with nuts and seeds, which are a customary accompaniment to many grains.
Sweet and Savory
Product developers, food designers and chefs exploring the magical combination of sweet and savory have discovered that Highbush blueberries combine beautifully with sweet, hot, savory and salty ingredients. In the attached you can see how the images of savory pot pie and bread pudding illustrate pairings of savory and sweet in various ways.
Blueberries are great in trendy flavor pairings that are unusual and inspiring, making possible cookies and other "sweets" with a sly, savory side: with caramelized garlic, thyme, wasabi, salted pistachio, or ají chili peppers. They sparkle with vivid, complementary flavors like maple, orange blossom honey, light molasses, balsamic and ginger. For a blue-on-blue effect, they can pair with cheeses like Stilton or Roquefort.
According to recent trend-spotting reports, the pairing a "new" or "innovative" or "multicultural" flavor with a familiar one is a brilliant way to appeal to consumers' craving for adventure while still offering something familiar enough to not be too intimidating. Blueberries help ease consumers into an adventurous flavor profile because they work well in flavor combinations with spices, botanicals, floral, citrus and herbaceous because blueberries complement and enhance as well as balance flavors. Blueberry sweetness adds excitement to the smoky qualities of sauces and salsas. In the attached Blueberry Sauce Menu, you can see how blueberries make luscious synergies with cayenne, garlic, mustard, tamarind, wasabi…ad infinitim; and with herbs from tarragon to mint.
From the Incas and Aztecs to European confectionary traditions, the cacao bean has had an affinity for fruit; and so the fruitiness of blueberries shines in chocolate-based moles, sauces and condiments.
One of the great advantages of formulating with blueberries is the flexibility of versatile formats available year-round: fresh, frozen, dehydrated, freeze-dried, concentrate, juice, puree and osmotically preserved, shelf-stable; whole, diced, powdered. Blueberries provide appealing color, lush flavor and intriguing effects like blue swirls and patterns; they add fruit identity, texture, color and flavor excitement. Blueberry's attractive color and sweet, fruity, burst-in-the mouth flavor provide bright, bold possibilities in a wide variety of baking applications.
Health and wellness trends are having a big effect on the use of antioxidant ingredients and blueberries are one of the hottest ingredients in the arsenal. Part of the reason is the health and wellness trend, but part is also the amazing, across-the-board appeal of blueberries with consumers as well as product developers who appreciate the many types of blueberry products available for use in beverages. Antioxidants are thought to help protect the body against the damaging effects of free radicals and the chronic diseases associated with the aging process. Blueberries contain many of these naturally occurring antioxidants. Phytochemicals found in fruits, such as blueberries, continue to be investigated for their health benefits in slowing the aging process, including memory loss. Studies of older laboratory animals consuming blueberry-supplemented diets have shown measurable improvements in memory, coordination and balance. Research is also uncovering neuron regeneration in older animals fed blueberries. The role of blueberries is being studied rigorously in all these areas and just as rigorous is the concern that all claims for beneficial effects be supported.
Foods like blueberries which are associated with the benefits of antioxidants became must-haves in people's every day diets, but blueberries are especially successful because they are an easy-to-formulate ingredient for product development in all categories, especially beverages.
Beauty from within:
Blueberries are a go-to ingredient for beverage innovators exploring the current trend for "beauty from within" drinks containing fruit extracts, antioxidants and other "beauty enhancing" ingredients. There are already blueberries in a realm of products that make the claim for antioxidants. Products now touting "beauty from within" comprise a category of ingestibles also called cosmeceuticals or nutricosmetics. Nutricosmetics are entering the marketplace through a variety of nutraceuticals, beverages and functional foods that purport to beautify the body from within. According to this trend for "eating beauty," foods and veggies are marketed as beauty enchancers. They generally contain antioxidants, fruit extracts, sport a superfruit halo and promulgate natural approaches to nourishing skin and general wellness. Thanks to all the good news about antioxidants and health benefits, blueberries have a place at the forefront of such product development. Consumers identify blueberries as beneficial and seek them out in blueberry-containing products as well as ingredients in themselves.
"Real ingredients"/ Natural
One ongoing trend is the emphasis on getting one's nutrients from real foods and ingredients. Blueberries have always been popular because of their natural deliciousness but their popularity soared with the advent of antioxidant-awareness
According to analyses of New Product Trends, "real ingredients" are the choice of today's consumers, from boomers to millennials. They fit healthy diets from low carb to low fat. Consumers see blueberries as a value-added ingredient because they are linked to heart health, anti-aging properties, cancer prevention, improved eyesight and better memory. Blueberries are a natural ingredient, nothing added, no preservatives. Highbush blueberries provide the best that nature has to offer: nutrients and delicious, sweet, real fruit benefits with rich, full flavor.
Kid-friendly/Clean Label
Parents comment that blueberries and products containing blueberries are favorites with their children. For today's consumer, food is nourishment and it is also lifestyle. With fruity, burst in the mouth flavor and healthy profile, blueberries give products lush taste, broad appeal and a clean label. Virtually fat-free, low in sodium, carbohydrates and cholesterol, blueberries are a delicious source of minerals, folate, and vitamins. With blueberries, beverage makers get the perfect storm for consumer appeal: beloved lush flavor and an established identity with antioxidant benefits.
Sweetness without Sweeteners
Convenient blueberry formats provide sweetness and the advantage of enriching products naturally. Blueberries and blueberry formats can mean reductions in sugar, high-fructose corn syrup, or other sweeteners.
Food Safety
In the category of natural products and ingredients, credibility problems may arise for those which make health claims that are insupportable with solid research. When consumers feel misled by products and ingredients promoting "heart healthy" or other attributes, this can damage public trust in the basic ingredient. The U. S. Highbush Blueberry Council does not engage in such practices.
In short, blueberry's attractive color and sweet, fruity, burst-in-the mouth flavor provide bright, bold possibilities in a wide variety of food and beverage applications.