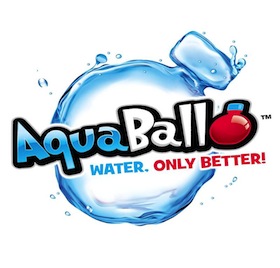 True Drinks Holdings, Inc. (OTC PINK: TRUU), makers of AquaBall® Naturally Flavored Water, the healthiest children's beverage on the market with no sugar, preservatives, calories, or artificial flavors, today announces its financial results for the first quarter of 2017.
Dan Kerker, Chief Financial Officer of True Drinks, commented, "The first quarter resulted in record first quarter revenue of over $1.5 million. This is a result of distribution gains for AquaBall at retail and the commencement of partnerships with distributors across the country. We look to build on this momentum heading into the second quarter. We have maintained gross margin in the high thirties, and we continue to work on making cost improvements to our packaging. Heading into the summer, we will continue to spend to promote AquaBall at our retailers and in our key markets."
James Greco, Chief Executive Officer of True Drinks, added, "2017 is off to a solid start with strong first quarter results which include record first quarter revenue and greatly improved operating margins. Our distribution network continues to grow and, with it, our retail presence. By the end of this month, AquaBall will be available in over 14,000 stores around the country. As a result, our sales volumes and velocity continue to grow by double-digit percentages far outstripping that of other children's beverages." Greco continued, "Health and wellness awareness has increased significantly, resulting in growing demand for beverages with little or no calories and natural ingredients. AquaBall is directly responsive to this need for children, and we plan to increase our offerings for this and other age groups."
About True Drinks Holdings, Inc.

True Drinks Holdings, Inc., the holding company for True Drinks, Inc., is a healthy beverage provider which produces AquaBall® Naturally Flavored Water. AquaBall is a healthy alternative to the other products in the children's beverage market. True Drinks has licensing agreements with Disney and Marvel for use of their characters on bottles of AquaBall®. AquaBall® is a naturally flavored, vitamin-enhanced, zero-calorie, preservative-free, dye-free, sugar-free alternative to juice and soda. AquaBall® is currently available in four flavors: fruit punch, grape, strawberry lemonade and berry. Their target consumers: kids, young adults, and their guardians, are attracted to the product by the entertainment and media characters on the bottle and continue to consume the beverage because of its healthy benefits and great taste. For more information, please visit www.aquaballdrink.com and www.truedrinks.com. Investor information can be found at www.truedrinks.com/investor-relations/. Proudly made in the USA.
FORWARD-LOOKING STATEMENTS
Any statements contained in this document that are not historical facts are forward-looking statements as defined in the U.S. Private Securities Litigation Reform Act of 1995. Words such as "anticipate," "believe," "estimate," "expect," "forecast," "intend," "may," "plan," "project," "predict," "if," "should" and "will" and similar expressions as they relate to True Drinks, Inc. are intended to identify such forward-looking statements. True Drinks, Inc. may from time to time update these publicly announced projections, but it is not obligated to do so. Any projections of future results of operations or the anticipated benefits of the merger and other aspects of the proposed merger should not be construed in any manner as a guarantee that such results or other events will in fact occur. These projections are subject to change and could differ materially from final reported results. For a discussion of such risks and uncertainties, see "Risk Factors" in True Drink's report on Form 10-K filed with the Securities and Exchange Commission and its other filings under the Securities Exchange Act of 1934, as amended. Readers are cautioned not to place undue reliance on these forward-looking statements, which speak only as of the dates on which they are made.