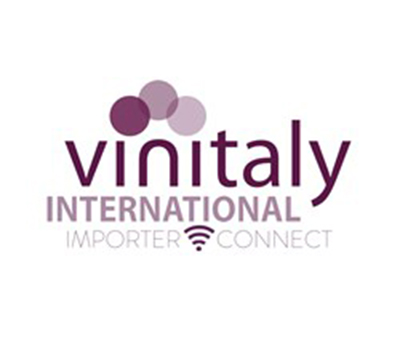 Vinitaly International has partnered with Brand Action Team's ImporterConnect and BeverageTradeNetwork.com a to launch a pilot test of an innovative project aimed at connecting US importers with Italian wine producers. The project, titled Vinitaly International Importer Connect (VIIC) represents an innovative online business-to-business matchmaking tool.
According to Steve Raye, Managing Partner at Brand Action Team/ImporterConnect, "The US's Three Tier system makes it particularly challenging for suppliers to efficiently and effectively connect with prospective importers. We believe this is an innovative solution to address that problem by introducing an electronic marketplace and matchmaking system. "
"The key to the entire operation will be in our ability to align expectations, both ours as organizers of Vinitaly as well as the suppliers. The project launched in December of 2003, and a sneak peek at the initial results will be presented and discussed at the upcoming Vinitaly USA event taking place Feb. 3, 2014 in New York", said Stevie Kim, Managing Director of Vinitaly International.
The program consists of profiles of five Italian labels of different price range and with distinctive characteristics being featured on VIIC's showcase hosted on the BeverageTradeNetwork.com platform. Additionally, notification of the program and featured suppliers will be sent to the ImporterConnect database of wine importers.
By combining and leveraging the assets and strengths of the three entities together, VIIC is offering an opportunity to look at some of the most interesting and most innovative wines coming out of Italy. This is particularly valuable to members of the trade that may not attend Vinitaly, but still want to know about what's new and different.
About Vinitaly
Vinitaly is an international trade show held annually in Verona Italy and attracts some 4,200 exhibitors and 148,000 visitors. For more information go to: www.vinitaly.com
About Beverage Trade Network
BeverageTradeNetwork provides a seamless and cost-efficient platform for buyers of the beer, wine, spirits & beverage industry. This service is free for Wine, Beer, Spirits and Other Beverage Importers, Brokers, Retailers, Wholesalers and Distributors.
About Brand Action Team
Brand Action Team is a marketing consulting company specializing in wine, spirits and beer and also manages the ImporterConnect database with detailed information on more than 800 licensed U.S. wine and spirit importers.