W Punta de Mita Debuts Most Exclusive Restaurant in the World?

W Hotels just opened W Punta de Mita in Mexico and it includes 4 incredible dining destinations: Mesa1, Spice Market (by Chef Jean-Georges Vongerichten), Chevicheria and Venazu. Here are the very cool stories behind Mesa1 and Venazu:
Mesa1:
Mesa1 may soon be known as the most exclusive restaurant in the world, and is privately situated on an island in the middle of a spring-fed lake and accommodates only one seating daily. A gastronomic experience unlike any other, guests arrive on stepping stones that emerge from the water and disappear once everyone has been seated. A massive Parota tree trunk from the local forest was repurposed to create the spectacular dining surface. A highlight of the evening is the seven-course customized tasting menu prepared by one of W Punta de Mita's private chefs, with each menu prepared on site/at the table especially for each guest. No menu or dish is the same. (You can see an aerial shot of it below, close ups coming soon!)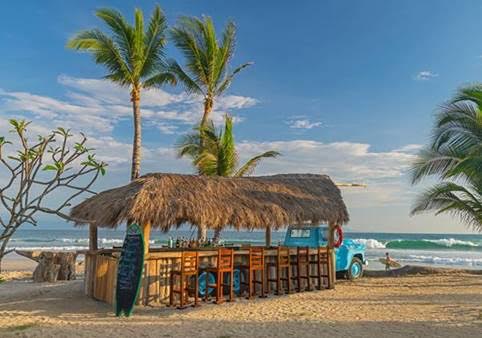 Chevicheria:
Located on the beach near the WET Deck (Pool), the Chevicheria serves signature ceviche and craft beers from a converted 1950s Chevrolet 3800 truck. Vibrant Latin American recipes blend citrus and raw fish or seafood seasoned together. Each day, Chevicheria presents different ceviches based on what is available that morning at market.