Tweet it: .@Wahlburgers bringing #gourmet #burgers #specialty #drinks to #ConeyIsland this #summer #grandopening #eastcoast #celebrities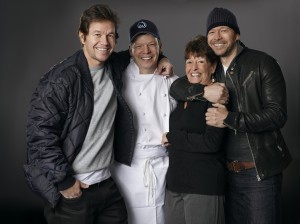 Wahlburgers, the popular fast casual burger restaurant founded by brothers Mark, Donnie and Paul Wahlberg and subject of A&E Network's Emmy-nominated reality show of the same name, will bring its gourmet burgers and specialty drinks to Coney Island with its grand opening at 3015 Stillwell Ave. early this summer.
"For our first store in New York, Coney Island is perfect," said Mark Wahlberg. "It's all about bringing together friends, family and sharing good times, just like our brand. We're looking forward to partnering with a great team in New York and creating amazing memories at Wahlburgers."
Wahlburgers, which debuted in 2011 in the family's native Hingham, Mass., is poised for expansion with 40 new restaurants either in development or under agreement. A Wahlberg family vacation favorite, Coney Island will welcome the first franchised store to open in the U. S. to be followed by six additional locations in New York City, headed by New York-based Big Apple Burgers.
"Growing up in New York, Coney Island was a summertime family tradition," said partner, John Cestare of Big Apple Burgers. "The Wahlberg family also shares that tradition, which is why we wanted our first New York outpost to be here. It is truly the perfect partnership for us, blending similar values and family-work culture with that of the Wahlberg family and brand."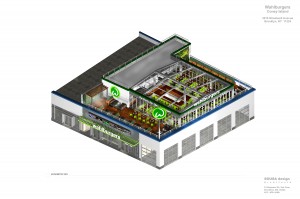 The new 6,800-square-foot restaurant and bar will share all of the signature characteristics of the flagship Wahlburgers in Hingham, Mass., complete with a main level dining room overlooking Coney Island's famous boardwalk and beach, a walk-up window serving Wahlburgers' tasty fare and specialty cocktails, and an indoor-outdoor bar. Much of the seating for up to 300 guests is on the spacious rooftop patio, which is topped with a retractable glass roof for dining. A retail shop will offer branded Wahlburgers merchandise, including T-shirts, key chains, shot glasses and more.
Created by Executive Chef Paul Wahlberg, the chef-inspired menu features an emphasis on high-quality, yet simple food that highlights some of his family's favorites. Beef burgers, house burgers and "Wahlfaves" include Donnie's choice, the BBQ Bacon Burger, available as a turkey or beef burger and described as a "spiced-up weekend barbecue on a bun," topped with white cheddar cheese, bacon, avocado, fresh jalapeños and barbecue sauce; Mark's choice, the Thanksgiving Day, "like Thanksgiving leftovers on a bun," made with fresh ground seasoned turkey, stuffing, Paul's orange-cranberry sauce, roasted butternut squash and mayo; and Paul's choice, Wahlburger's signature burger. Other menu selections include an array of house-made salads, including Alma's macaroni salad, made with red onion, sweet peppers, parsley and "mom's creamy mayo dressing."
The menu offers vegetarian-friendly options including a Portobello mushroom cap burger, made with a marinated and roasted Portobello mushroom cap, caramelized onions, sautéed mushrooms, cheddar cheese, lettuce, tomato and Wahl sauce; crispy haddock sandwich, made with seasoned Panko-breaded haddock fillet, lettuce, tomato and Paul's balsamic tartar sauce; and a salmon burger. A children's menu and hot dogs with several toppings are also featured on the menu.
Wahlburgers is also well-known for its dessert menu, most notably the signature frappes, made with farm fresh milk and ice cream from Nona's Homemade in Dorchester, Mass., which are available in several flavors including chocolate mint, mocha and chocolate strawberry.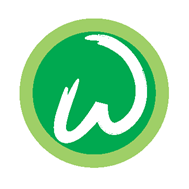 ABOUT WAHLBURGERS
Founded by Executive Chef Paul Wahlberg and celebrity brothers Mark and Donnie Wahlberg, Wahlburgers debuted in October 2011 in Hingham, Mass. Also the subject of an A&E reality show, Wahlburgers offers a fun, casual music-filled atmosphere where guests, like family, share great food, a few laughs and lots of love. While its interior décor is filled with photos and memories celebrating the brothers' life journeys from Dorchester, Mass. neighborhood kids to rising chef and international superstars, Wahlburgers makes food the real star. Guests enjoy delicious fresh ground beef burgers, pure beef hot dogs, crispy fries, onion rings, tater tots, signature salads, specialty frappes, beer and cocktails – all served with heartfelt hospitality. Dedicated to giving back, Wahlburgers is active in every community it serves. Open daily for lunch and dinner, Wahlburgers offers fast casual and table service. For locations and more information visit http://www.wahlburgersrestaurant.com.
ABOUT WAHLBURGERS CONEY ISLAND
Wahlburgers at Coney Island will be located at 3015 Stillwell Ave., serving gourmet burgers and specialty drinks made popular by the original fast-casual burger restaurant in Boston. The 6,800-square-foot restaurant, bar and retail shop overlooking Coney Island's famous boardwalk and beach will be open daily for breakfast, lunch and dinner from 7:30 a.m. to close. More information is available at www.wahlburgersny.com and on Facebook at www.facebook.com/wahlburgersconeyisland.