New Series Premieres on Sunday, November 17th at 10pm ET/PT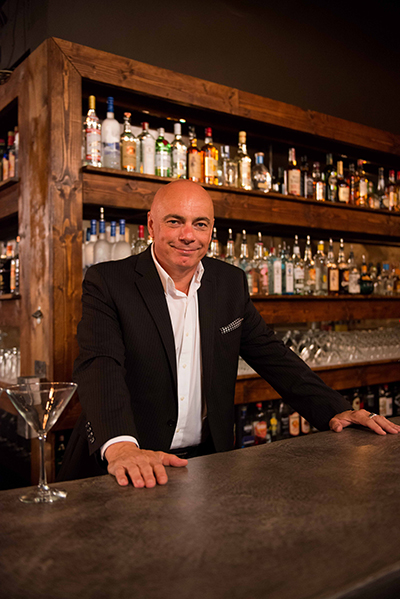 Failing nightlife establishments across America get a complete overhaul in a last ditch effort to make a profit in Food Network's new series On The Rocks premiering Sunday, November 17th at 10pm ET/PT. Top consultant and bartender extraordinaire, John Green, assesses establishments that have taken a 'dive' in hopes of filling the bar stools and pint glasses once again. Whether he is shaking hands or martinis, John knows the business behind the bar and never settles for mediocrity, but can he make these bars the toast of the town?
Over the course of eight episodes, John visits the worst of the worst in nightlife joints. From a dive bar in San Diego to a struggling English pub in Royal Oak, Mich., John uses his business savvy and bartending expertise to save these businesses from total collapse. Updates to weathered décor and flawed menus, tackling staff problems through intense bar training, and coaching establishments with inadequate management; John's on a mission to help shabby watering holes and dysfunctional nightclubs reinvent themselves.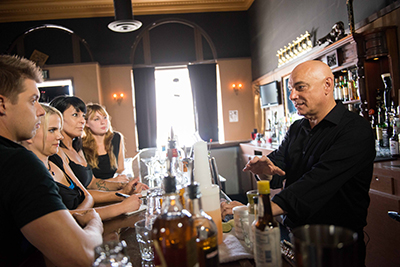 John Green is an expert in bar management and founder of Bar Biz, a bar consulting company specializing in performance mixology. With more than 20 years of experience in the nightlife industry, John is the one of the most well-known bartenders in Europe. He started his career waiting on A-list celebrities at a London piano bar which sparked his desire to work in the entertainment industry. John trained for a job at the American restaurant chain TGI Friday's and quickly became their number one bartender and bar trainer breaking all of the company's UK sales records. From there, he participated in global bartender tours, which led to the forming of his Bar Biz company. John and his team have been hired by bar and restaurant owners throughout the world for business consulting. John currently lives in Vancouver with his wife and children.
On The Rocks is produced by Bodega Pictures.
ABOUT FOOD NETWORK:
FOOD NETWORK is a unique lifestyle network, website and magazine that connects viewers to the power and joy of food. The network strives to be viewers' best friend in food and is committed to leading by teaching, inspiring, empowering and entertaining through its talent and expertise. Food Network is distributed to more than 100 million U.S. households and averages more than 9.9 million unique web users monthly. Since launching in 2009, Food Network Magazine has tripled its rate base and delivers a circulation of 1.5 million. Headquartered in New York, Food Network has a growing international presence with programming in more than 150 countries, including 24 hour networks in Great Britain, India, Asia and Africa. Scripps Networks Interactive (NYSE: SNI), which also owns and operates Cooking Channel, DIY Network, Great American Country, HGTV, and Travel Channel, is the manager and general partner.
*All Photos Credited to Food Network.