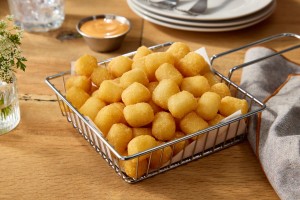 McCain Mini Mashers™ potato bites
Potatoes as tots, wedges, spirals and waffles have been long-time menu favorites for diners throughout North America. Now, McCain Mini Mashers™ potato bites introduce a new form that's poppable and delicious. McCain Mini Mashers potato bites may look like a tot, but these innovative potato shareables are deliciously different with a crispy outside and creamy inside. They are wonderfully versatile, enhancing everything from appetizers and sides to toppers and signature dishes for nearly any type of cuisine. As a craveable addition to any menu, they stand up to seasoning, saucing and tossing without losing their distinct shape. They also are infinitely customizable with minimal prep, allowing operators to streamline back-of-house efficiency, easily create signature dishes, and deliver wow-worthy experiences that build traffic and diner loyalty. No matter how McCain Mini Mashers potato bites are served, customers will be coming back for more.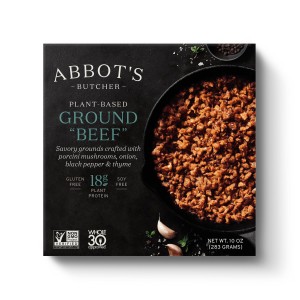 Abbot's Ground Beef
Crafted with real food including onion, thyme and porcini mushroom, Abbot's Butcher's savory Ground "Beef" has the earthy, umami flavor you crave. It's perfect in classics like Sloppy Joes and Shepherd's Pie or for favorites like Spaghetti Bolognese and stuffed peppers. With this rich and hearty Ground "Beef", there are countless ways to elevate the most loved recipes without 'meat,' – and without soy, gluten, fillers, preservatives, additives, artificial colors or 'natural flavors.' It's just real food, real good and a great source of nutritious protein.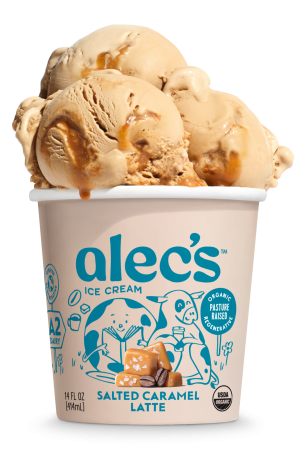 Alec's Ice Cream
A sweet-and-savory surprise that is proven to make one metaphorically melt, Alec's Ice Cream's Salted Caramel Latte is made with brewed Brazilian coffee and jazzed up with a ripple of salted caramel running through it. Alec's Ice Cream is the world's first and only regenerative-verified and USDA organic certified ice cream utilizing 100% A2 dairy — the original milk protein. In addition, 98% of Alec's Ice Cream's base ingredients are certified or verified regenerative, which means they are produced using holistic farming practices that assist in reversing climate change.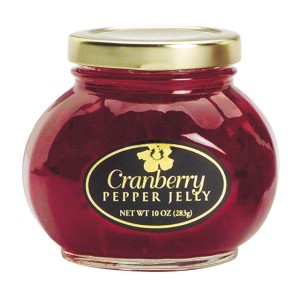 Aloha from Oregon – Cranberry Pepper Jelly
The tartness and the flavor of cranberries make this jelly ideal for glazing poultry or adding some sweet heat to your turkey sandwich. The beautiful red color makes this all natural product a beautiful edition to any table. This holiday favorite is a hit on any buffet table poured over cream cheese or warmed Brie, served with crackers.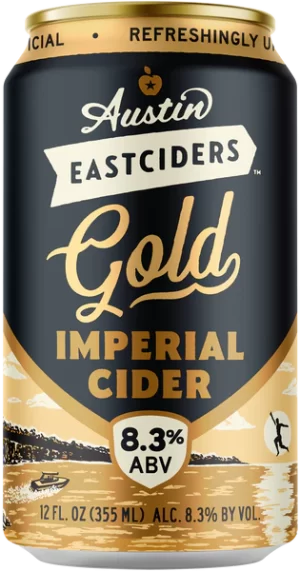 Austin Eastciders' Imperial Gold
New in 2023, Austin Eastciders' Imperial Gold is a bold tribute to the classic Original Dry. Sourced with the same quality apple cider base, including a unique blend of bittersweet apples from Normandy and Brittany, France and culinary apples from the Pacific Northwest. They then ferment the juice with their house Sauvignon Blanc Yeast and dial up the gravity to hit 8.3% ABV. To impart Imperial Gold's unique characteristics, they blend unfiltered apple juice from the Pacific Northwest, including a hand-selected balance of Gala, Red Delicious, Fuji, Granny Smith, and Honey Crisp apples. This is the perfect fall beverage – warm and just sweet enough to be a reminder that every hour can be golden hour.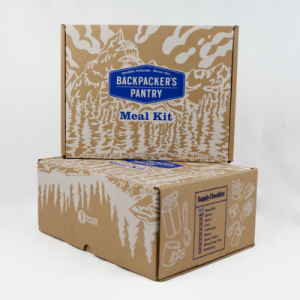 Backpacker's Pantry Emergency Mealkit
Boulder, Colo.-based Backpacker's Pantry, a family-owned maker of gourmet adventure meals, announced a revamped Emergency Meal Kit offering that allows you to build your own custom kit for three or seven days, and choose the meals you want to have included in your own personalized survival meal kit. The available kits include a meat, vegan, and vegetarian, and each custom kit offers a diverse range of meal options, from homey classics to global favorites. Backpacker's Pantry's freeze-dried meals have up to a 10-year shelf life and offer balanced, nutritious, and reliable sustenance to have available for those critical situations when conventional food sources are unavailable.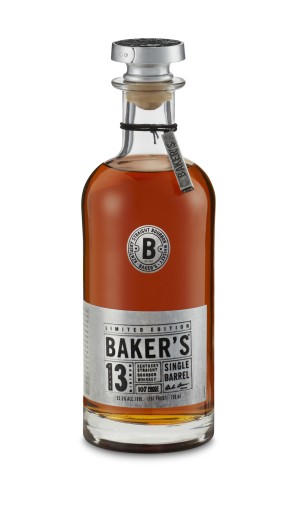 Baker's® 13 Year Old Single Barrel Bourbon
Baker's® Bourbon is proud to reintroduce its extra-aged limited time offering, Baker's® 13 Year Old Single Barrel Bourbon. Originally released in 2019 as the brand's first-ever limited edition bourbon, Baker's 13 Year Old matures at least six years longer than our classic Baker's® Single Barrel Bourbon. Baker's Bourbon showcases the unique qualities of a bourbon from barrel to barrel, and these characteristics only get bolder with the addition of time. With Baker's® 13 Year Old, fans can expect to taste notes of vanilla, caramel and oak at a stronger capacity.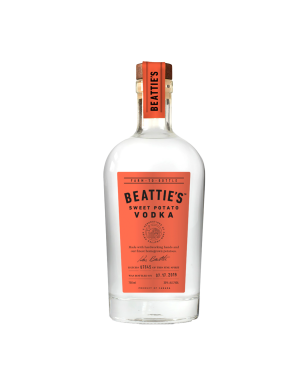 Beattie's Sweet Potato Vodka
Move over pumpkin spice, there's a new cozy autumn drink in town1 Only recently widely available in the U.S., drink your sweet potatoes this fall with this smooth-sipping, earthy Sweet Potato vodka from Beattie's Distillers. With five generations of potato farming experience behind them and homegrown sweet potatoes in every bottle, this is certainly a bottle to get your hands on for seasonal cocktails or a unique bottle to gift this year. Tasting notes: light earthy tone with gentle aromas & flavors of vanilla, citrus and yams. Medium-full bodied palette with a long, lasting finish.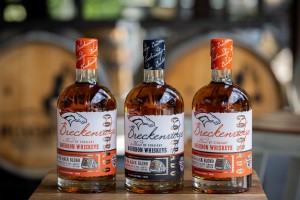 Breckenridge Broncos Bourbon Blend
This year's Breckenridge Broncos Bourbon Blend, the Back-To-Back Blend, pays tribute to the Denver Broncos 1997 & 1998 back-to-back World Championship wins. Broncos Legends Ed McCaffrey and Alfred Williams went head-to-head at the Breckenridge Distillery for an epic of the blends. Broncos fans get to decide which Broncos legend made the best Broncos Blend online at BreckenridgeDistillery.com. In 2023, Breckenridge Distillery expanded the partnership with the Denver Broncos to become the Official Vodka of the Denver Broncos. In honor of becoming the official vodka, the Distillery launched a limited-edition vodka, Broncos Blizzard, commemorating the first white alternative Broncos helmet.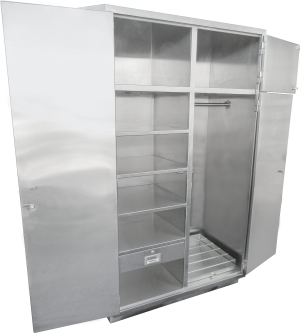 CHCB-24 Chef's Cabinets
CHCB-24 Chef's Cabinets are an ideal substitute for a personal closet suitable for adding valuable storage space in your commercial facility. Manufactured in the USA using high quality type 304 stainless steel, this cabinet is equipped to handle all day-in, day-out activities. Three lockable compartments provide convenient storage for bags and other personal items while the coat rack is perfect for jackets, uniforms, scarves, and other clothing items. A removable shoe rack with a scrap tray allows you to set your footwear down while the tray collects excess water or debris. A lockable drawer is also handy for storing your most important possessions.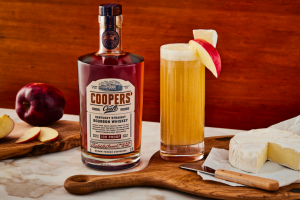 Coopers' Craft Bourbon
Coopers' Craft Bourbon, the Brown-Forman spirit that honors the men and women who raise the barrels, is the perfect spirit to sip this fall — carrying notes of caramel, fresh apple, pear and citrus fruit atop vanilla wafers dusted with sharp cinnamon, finished off with assertive cinnamon spice softening to a lingering apple and clean oak note, this highly rated Kentucky bourbon boasts warming spices and classic fall flavors. To celebrate the season, aspiring mixologists can whip up autumnal libations such as the Last Bries of Summer, made with Coopers' Craft Barrel Reserve, orange simple syrup, fig preserves, apple cider, balsamic vinegar, sparkling water, and Coopers' Caramel Apple, crafted with Coopers' Craft Barrel Reserve, apple cider, and caramel syrup, a stunning sipper that is perfect for sipping after a day of picking apples, curled up on the couch, or around a campfire with friends.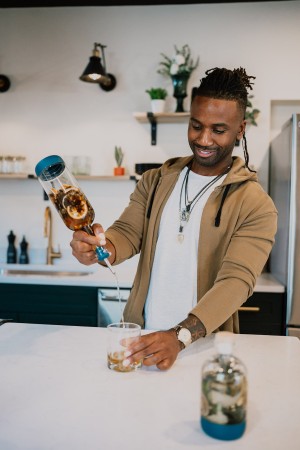 Crew Infusion Kit
Crew believes the joy of creating thoughtful drinks should be accessible to everyone, not just the pros. They've carefully curated their collection of quality home bar essentials to make mixology remarkably simple for enthusiasts of all skill levels. The Crew Infusion Kit is their home mixology staple: a value-packed bundle bringing their mission to life. Choosing between their delicious infusion flavors might be a challenge, but whipping up the complementary recipe sure won't be.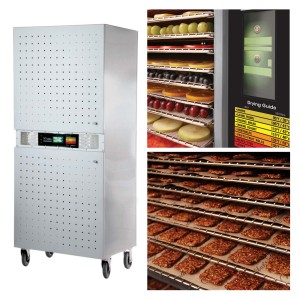 Excalibur COMM2 – Fall Flavors
Preserve the flavors of Fall with the Excalibur COMM2 Commercial Dehydrator. Perfect for large batch dehydrating, it has 42 stainless trays with BPA free mesh screens that provide 136 sq ft of drying space. And the innovative Dual Zone design gives operators the ability to use different temperatures in each zone for increased versatility. Excalibur is the most trusted name in dehydrating, and their patented Hyperwave technology and horizontal Parallax drying system removes water from foods with a continuous circulation of thermostatically controlled warm air with efficiency, so you can preserve the taste and nutritional values of your favorite fall flavors with ease. From dried apples and pears for pies and cobblers, to dehydrated meats for tasty jerky treats. And from dehydrated berries for trail mix and granola to dried Fall herbs like sage, rosemary, and thyme. Whatever your Fall favorites are, the Excalibur COMM2 is here for them.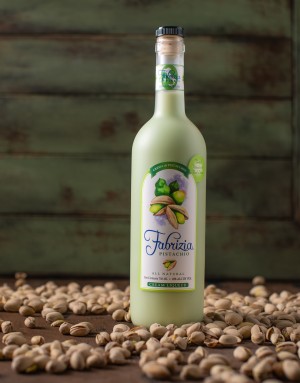 Fabrizia Spirits Fabrizia Crema di Pistacchio
Fabrizia Spirits Crema di Pistacchio liqueur is handcrafted with real pistachios and real cream. Fabrizia lightly toasts the pistachios to further bring out these amazing flavors. Like all Fabrizia products, they only use real ingredients, this liqueur is all-natural and made without added flavors, colors or preservatives. Enjoy chilled on its own or in a Pistacchio Martini by combining 2 ounces of Fabrizia Crema di Pistacchio liqueur and 1.5 oz Vanilla Vodka. Shake and serve in a martini glass with pistachio or graham cracker rim. Fabrizia's Crema di Pistacchio liqueur is perfect for the Fall and Holiday season.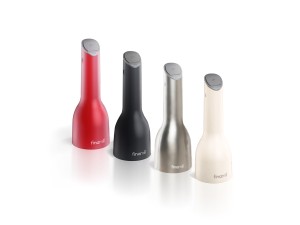 FinaMill's Rechargeable Classic
Introducing the next-level kitchen essential: FinaMill's Rechargeable Classic. Experience the future of flavor with FinaMill's refillable spice and herb pods, elevating your dishes to gourmet heights. Just set your desired coarseness, press a button, and watch as FinaMill effortlessly transforms your meals with a burst of fresh flavor! From Salt & Pepper to cumin, dried onion, zesty lemon peel, or aromatic Italian herbs – the possibilities are endless. Sleek and Stylish: Choose from Midnight Black, Sangria Red, Soft Cream, or gleaming Stainless Steel to match your kitchen's aesthetic. FinaMill's USB rechargeable models boast a long-lasting battery, perfect for the home cook, lasting up to two months before needing a recharge. The FinaMill Rechargeable Starter Pack includes two ProPlus FinaPods and a convenient charging cord compatible with standard power adapters.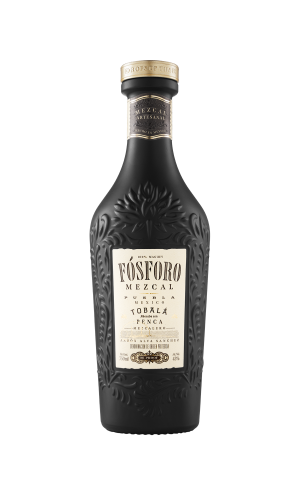 Fosforo Mezcal Tobala Penca
With its brilliant amber color imparted from the roasted penca leaf it's aged with, and its signature mezcal smoke, this first of its kind sipping spirit certainly can't be ignored as temperatures begin to drop. Perfect to give or get if you like high-quality tequila or bourbon and want to try something new. On the palate, this expression showcases an explosion of floral notes followed by toasted nuts and mellow smoky undertones and a wonderful lingering, full mouthfeel.

Giesen 0% Sparkling Brut
Launched October 1 of this year, this fruit-driven Sparkling Brut offers a new level of sophistication to non-alcoholic wines, inviting mindful wine lovers to experience celebration without compromise. Giesen 0% Sparkling Brut is a blend of the finest New Zealand grapes carefully selected from the Waipara region in the South Island. The palate is a delightful play of Zesty lemon, grapefruit, pear, and stone fruit blossom notes, all enhanced by persistent bubbles that bring energy and excitement to every sip. Boasting a mere 21 calories per 5 oz serving with no added sugars—making it one of the lowest-calorie sparkling wines available.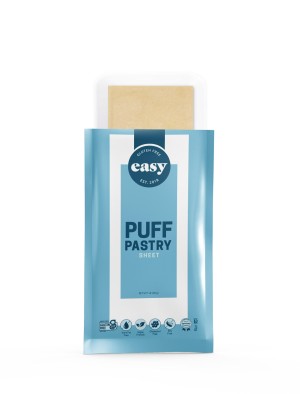 Gluten Free Easy – Puff Pastry
The Gluten Free Easy doughs are ready to thaw, fill, and bake whenever the craving for fresh-baked meals and desserts strikes. Go sweet or go savory—the sky's the limit. Think of it as a tasty canvas for homemade creations everyone can enjoy. Gluten Free Easy is the brainchild of two women who want to bring the joy of baking and eating back to those who avoid gluten but miss the satisfying taste of "real" bread and pastries. They don't stop developing their recipes until their blind taste testers—who aren't gluten-free—can't tell the difference between traditional and gluten-free dough. The Gluten Free Easy line includes Puff Pastry Squares and Puff Pastry Sheets.

Granja Nómada Mezcal
Granja Nómada Mezcal is an easy drinking mezcal from San Dionisio, located in the Central Valley of Tlacolula, Oaxaca. They're Espadín Agave is hand-selected from three farms in San Dionisio, Yautepec and the Palenque belongs to Maestro, Hugo Quinto. Granja Nómada is built based on the idea of Nomadic Farming, hence the brand name, Granja Nómada. They have no intention of forcing farmers or "Granja's" to plant outside of their capacity or will, and this is why they're approach to making our mezcal is different. Granja Nómada Mezcal is an introduction and opportunity for consumers to taste and enjoy the richness arising from authentic craftsmanship in producing this Mezcal. Mature, 8 year old agave is harvested, presenting an appealing fragrance and a rich taste that engages the palate, ensuring distinctive delight. Floral forward with light smokey notes that are subtle and further appreciated when coupled with a bright citrus finish.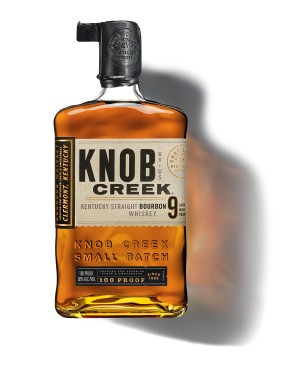 Knob Creek Bourbon
When Sixth Generation Beam Master Distiller Booker Noe fathered the Small Batch movement more than 30 years ago, he created Knob Creek® to reflect the flavor, strength, care and patience that defined pre-prohibition whiskey. It is a philosophy that has made Knob Creek one of the top selling Super-Premium bourbons in the world. Knob Creek Bourbon is patiently aged for nine years in charred, American, white oak barrels and bottled at an honest 100 proof. The result is an undeniably big, full flavor that strikes your palate with layers of flavor and a smooth finish. It is rich and hearty – the way true bourbon ought to be – offering a damn great bourbon one sip at a time.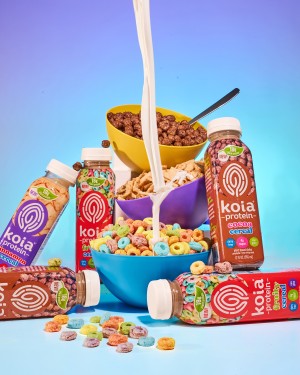 Koia Protein Cereal Milk
Koia's new line of plant-based protein shakes tastes like the bottom of your favorite childhood cereal bowl, but without all the sugar. The line features three nostalgic flavors — Fruity Cereal, Cinnamon Cereal, and Cocoa Cereal — plus 18g of complete plant protein using Koia's blend of brown rice, pea, and chickpea proteins with all 9 essential amino acids.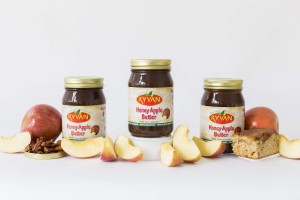 KYVAN Honey Apple Butter
KYVAN Honey Apple Butter is made with premium, fresh sliced apples. It is slow cooked in small batches to retain flavor. Premium honey and special spices create a rich, robust flavor… just like Grandma's. It's perfect to warm you up on a cold morning. Great on biscuits, toast, raisin bread, bagels, pancakes, waffles, oatmeal, french toast, pork chops, pork loin, cinnamon rolls, smoothies, cake, apple cider, milk shakes, apple pies, granola, or just eat it with a spoon…we won't tell.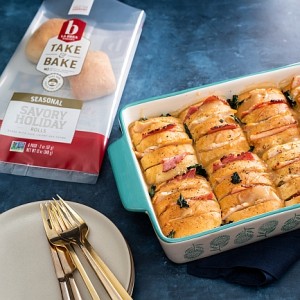 La Brea Bakery's Take & Bake Savory Holiday Rolls
Back for a limited time, La Brea Bakery's Take & Bake Savory Holiday Rolls elevate every holiday meal. Reminiscent of your favorite stuffing, the artisan rolls bring flavors of sage, celery, thyme, and black and white pepper with every bite. In addition to serving as a traditional dinner roll, the bread is perfect for sandwiches, stuffing, waffles, and more.

LALO Blanco
After nearly a decade in the industry of seeing tequila follow many different trends, Lalo and his friend, David R. Carballido, sought to create a truly pure blanco tequila. What began as a small, private batch for friends & family in Guadalajara turned into a tequila high in demand for its taste and purity. LALO blanco represents the truest and purest spirit on Earth, with no barrels or additives, boldly presenting the taste of the finest agave from the Jalisco highlands. Only created in a blanco, LALO is only distilled twice and created by handpicking the finest agave and using a traditional cooking process with no added flavors or additives. In order to honor the essence of the agave, the blanco is only created with three ingredients: agave, yeast and water.