Bring a Sparkling Slice of Italy into Your Holiday Home
Add some Italian joy and sparkle with La Gioiosa Proseccco Wines
This holiday season, sparkle means La Gioiosa Prosecco wines, which brings the taste of Italy, with the finest Italian Prosecco wines to United States and Canada. Bursting onto the scene are La Gioiosa Prosecco Treviso DOC and La Gioiosa Valdobbiadene Prosecco Superiore DOCG Extra Dry wines, perfect as holiday gifts, as well for the many holiday toasts, meals and as pairing with foods. Christmas in Italy means celebrations with wine that has bollicine (bubbles)! La Gioiosa, with peak sales globally, rings in holiday celebration Italian Style to the US, with the La Gioiosa Prosecco Wines that are perfect for every holiday festivity.
La Gioiosa Valdobbiadene Prosecco Superiore DOCG Extra Dry is a very pale straw yellow color with a fine persistent perlage. The wine has an intensely fruity aroma with clear hints of ripe golden apple and a pleasant and elegant flowery sensation reminiscent of acacia flowers. This wine has a fresh, slightly sweet taste that is soft to the palate, with a pleasing fruity and harmonious finish. It is excellent as an aperitif, pairing marinated fish dishes and delicate aromatic herbs and herb-based first courses.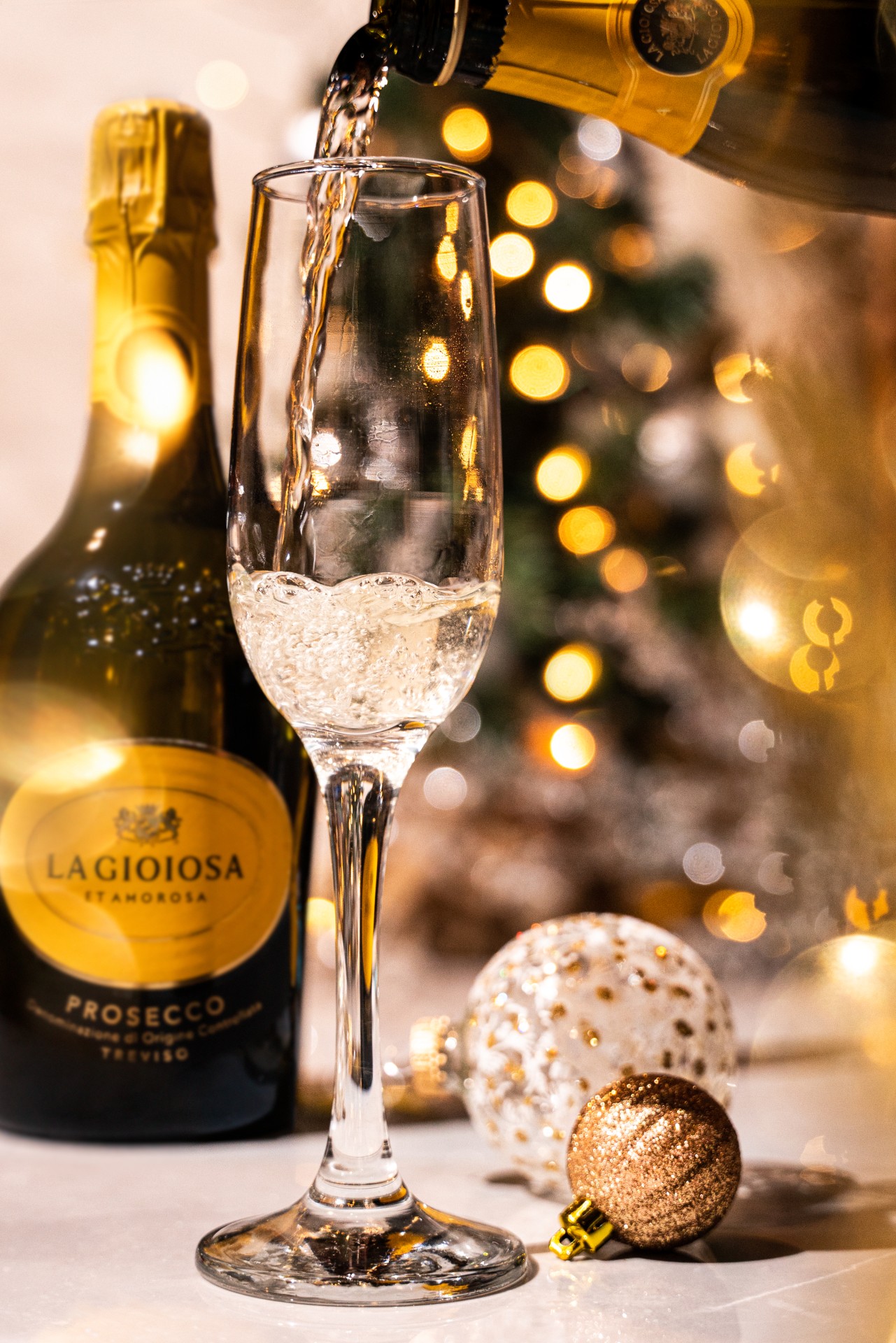 La Gioiosa Prosecco Treviso is from the Prosecco DOC area. The wine has a pale straw color with a fine delicate perlage. It has a fruity and flowery aroma with delicate aromatic and citrine hints and has a fresh and lively taste. It is a light-bodied wine with an elegant and agreeably aromatic and fruity persistence. La Gioiosa Prosecco Treviso is delightful as an aperitif and pairs well with delicate shellfish and seafood hors d'oeuvre.
The Treviso area, located in the Veneto region of northern Italy, is the original site for the production of Prosecco wine.
"La Gioiosa Prosecco Treviso is the best seller of all of our wines and can be found all over the world," says explains Flavio Geretto, Export Manager for La Gioiosa.
The La Gioiosa winery follows strict biodiversity guidelines known established by the World Biodiversity Association. Known as biodiversity friend protocols, they help to encourage insect and animal life in the vineyards, bolstering the vitality of the soils and the vines. La Gioiosa Prosecco DOC is vegan-certified, while La Gioiosa Prosecco Superiore DOCG is vegan-friendly.
The important point is that not all sparkling wines are prosecco or champagne. Prosecco wine is original wine produced between Veneto and Friuli Venezia Giulia, in the area around Valdobbiadene, which goes under Treviso, an integral part of Italian culture.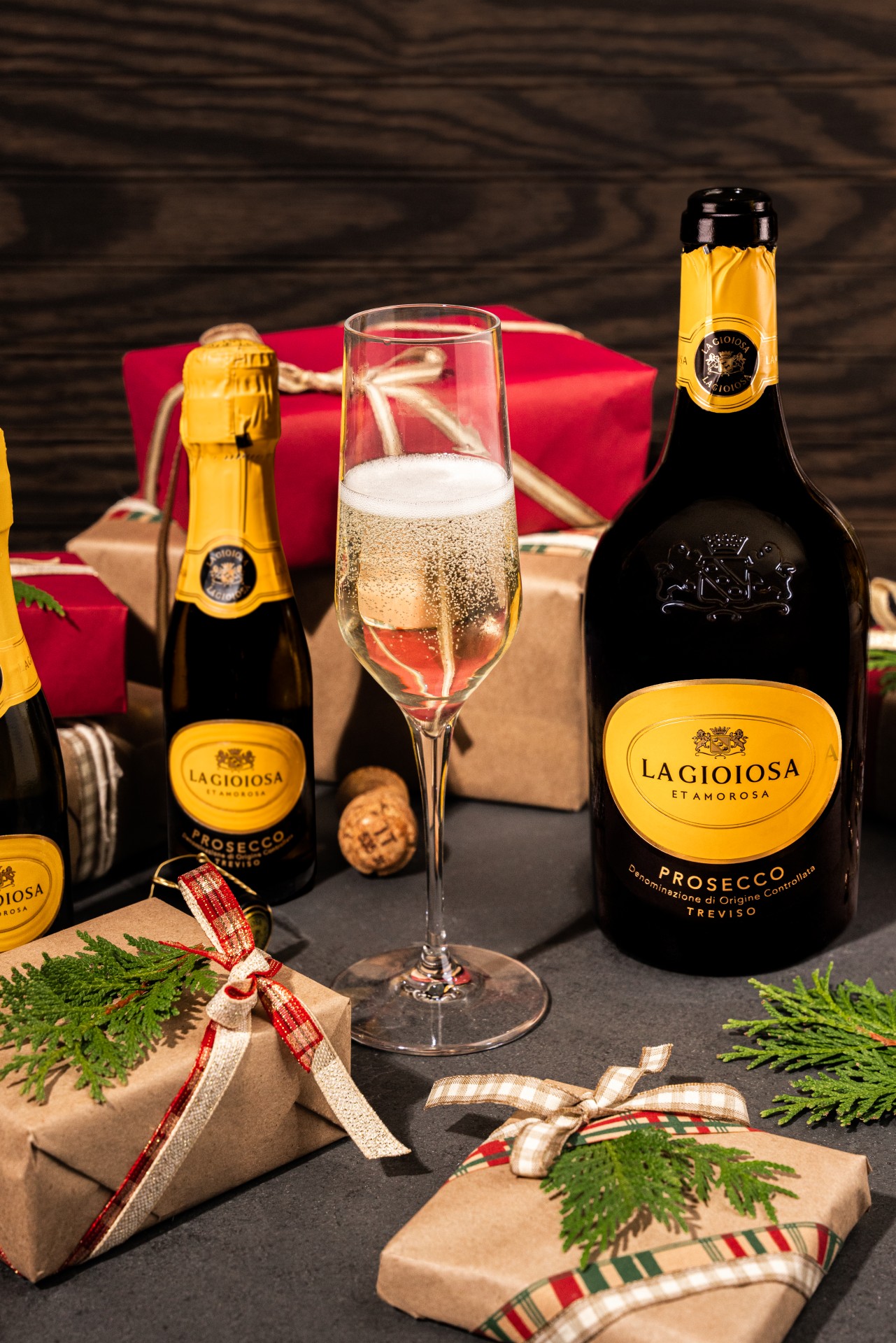 La Gioiosa partnered with Ethica Wines to distribute in the US market. "We have a very strong relationship together with the values we share," says Geretto. "Ethica Wines is one of few importers that import only Italian Wine, and all of our producers are Italian with most of the Ethica Wines team from the Veneto region, the same region where the prosecco is produced. Since our product is also Italian, this was a very important consideration to find a company that understands the Italian people and their wines."
"We import the wine from Italy to the US," says Giulia Pedrina, Digital Marketing Manager for Ethica Wines. "We work very closely with La Gioiosa with distribution, marketing, and brand strategy. We are thrilled to represent La Gioiosa both professionally and personally."
Founded in 1974 by the Moretti Polegato family, La Gioiosa ("The Joyous") is named after the ancient name of the province where the wines are farmed and produced. Treviso, known in antiquity as a joyous region because of its lush farmland and widespread prosperity.
The winery produces a wide range of Proseccos, including classic prosecco, low-calorie prosecco, and organically farmed prosecco. The winery is also a leader in producing environmentally friendly wines. It strives to limit its carbon footprint by using alternative energy sources, including hydroelectric power generated by the nearby Piave river. The winery is currently converting its vineyards for Biodiversity Friend certification from the World Biodiversity Association. All its wines are produced by immediately chilling the grape must to nearly freezing as soon as the bunches are picked. The must is then preserved at low temperatures until the moment the winemaker decides to give it its sparkle. This costly but highly effective process helps to ensure the wine's signature freshness and high quality. The historic Moretti Polegato family was recently recognized as one of post-war Italy's business leaders by the Italian chamber of commerce for its role in popularizing Prosecco throughout the world.
Diva Moretti Polegato, the daughter of Giancarlo and the La Gioiosa Brand Ambassador, has a leading role in creating and promoting the reputation of Prosecco, both as a wine and as an area of production. She is a certified Sommelier and continues to enhance her knowledge in the wine world, continuing the tradition of her grandfather, who started the family-owned winery.
Other wines produced by La Gioiosa include Prosecco Rosé, Low Cal Prosecco DOC, Prosecco Organic DOC and Moscato Semi-Sparkling IGT.
"We are delighted to share a taste of Italy with these delicious La Gioiosa Prosecco wines, which complement the growing interest in Italian culture and wines in America," says Geretto. "As the American appetite for Italian products grows, so does La Gioiosa's love of America. The sharing of these wines makes us all like family."
Italy is known for great food, wine, and enjoying family moments, and Americans love all things Italian. The consumption of Italian Wine is growing in the US and worldwide. Since the pandemic has limited international travel, La Gioiosa prosecco wines has helped to bring Italian culture to the US.
La Gioiosa wines are available at www.wine.com for $19.99 for La Gioiosa Valdobbiandene Prosecco Superiore DOCG Extra Dry and $14.99 for La Gioiosa Prosecco Treviso. The bottles are beautifully packaged with exquisite design and eye-catching details. They are available at www.wine.com
So salute all with La Gioiosa Prosecco for a season filled with love, bubbles, food and fun!
Follow on Facebook @ lagioiosausa, Instagram @lagioiosa_usa and visit lagioiosa.it.