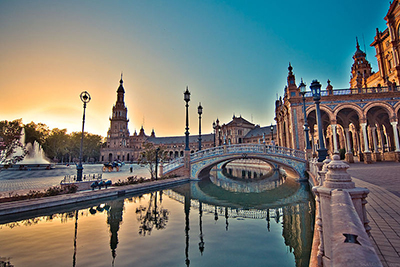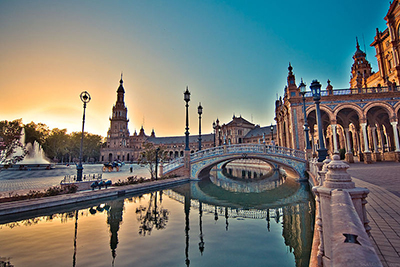 The best way to explore another culture is through its history, art and food. By simply lifting a fork or pair of chopstick to your mouth, you can viscerally experience a region's history through a chef's mastery of local flavors and integration of world cuisines.
If you're a foodie on search of an adventure, here are four worldly cities you must explore.
Seville, Spain
Seville is located on the Iberian Peninsula in the andalusian region of Spain, and is home to the beautiful Alhambra Palace. Here, the only thing better than the scenery is the food.
According to The Celebrity Cafe, the best dishes in the region are paella, chorizo, and a special dish called Salmorejo, a version of Gazpacho which contains pureed bread, tomatoes, garlic, vinegar, and salt. If you can't decide what to order, simply order a beer or wine from the barrel in the back of the bodega. When the server brings your drink, he will also bring you an amuse-bouche. These little treats are the perfect way to taste test your way through this fabulous city, where food has been influenced by Arabic, Roman, and Spanish traditions.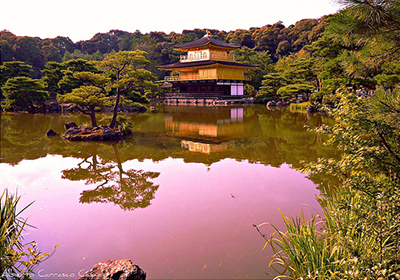 Kyoto, Japan
According to the New York Times, Kyoto is at the intersection of aristocratic and understated, and its rich foodie culture is evident throughout the country's legacy of courts and temples. Visitors can enjoy vegetarian Buddhist temple food, simmered tofu dishes, and other delicacies in a Zen temple turned eatery, or they can find a tiny alcove in a traditional inn where they can enjoy a six-course meal, traditionally delivered after a tea ceremony.
While planning your trip to Japan, check out the Japanese National Tourism Organization. This organization has lots of great info on restaurants and accommodations, and even offers sample trip ideas.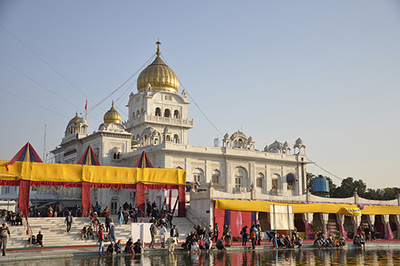 New Delhi, India
Three decades ago, it was hard to find more than a handful of eateries in the major cities of India. It was easier to find great Indian fare in the streets of London or New York. The scene has changed lately, and now, Fire, located in the Park Hotel, is considered to be one of the best restaurants in all of Asia. It is the perfect place for tourists to try designer Indian cuisine which includes everything from South Indian idlys to Bengali fish in mustard.
Travel tip: While planning your trip, keep in mind the high crime rate in India. Protect your identity against potentially unscrupulous servers or restaurateurs by enrolling in an identity theft protection service like the ones offered by Lifelock.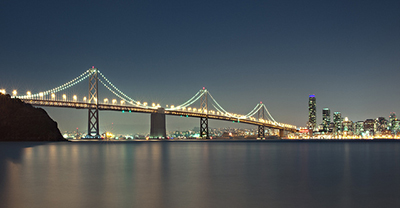 San Francisco, California
Home to the French Laundry, arguably one of the most prestigious restaurants in the nation, San Francisco has long been a popular destination for foodies, and the area certainly has not stagnated as a result of the high culinary expectations.
Over the past year, its restaurants have eliminated the distinction between haute and humble, reports San Francisco Magazine. Almost 40 new restaurants offer fare that revamps the boring sandwich, perfects the classic burger, and invigorates the pizza. When you visit this city, you get to try your favorite fare in a way that you have never had it prepared. Making the trip to California is easy, and travellers have access to review sites like Yelp and TripAdvisor to navigate their many dining options.