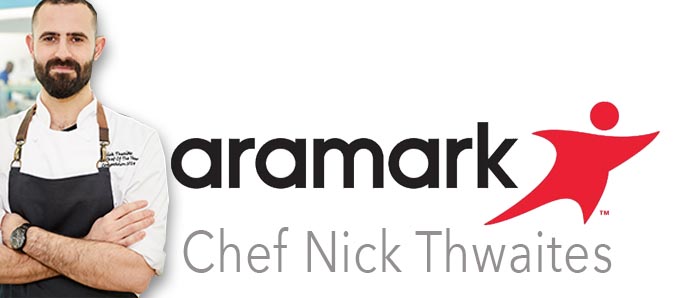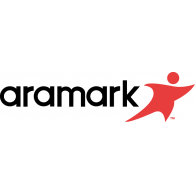 Following a day of outstanding performances by eight of the UK's most talented chefs, Nick Thwaites has been named the winner of Aramark's Chef of the Year 2019 competition, and will advance to the next stage of the European finals, which takes place in London in April.
The intense competition saw eight chefs compete live, to produce an innovative menu of dishes using only plant based ingredients. They included Matt Doe, Wiolette Kuszyk, Bryce Lundie, Julien Atrous, Lou Chubb, Robbie McGuinness, Thomas Williams and the overall winner Nick Thwaites.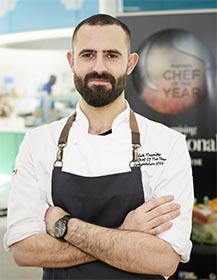 The key theme for this year's national competition was "From Farm to Fork". Finalists were required to prepare, cook and present two portions of a main course dish using plant based ingredients as the key ingredient. They were also required to cook and present two portions of dessert with lemon as the key ingredient within 90 minutes.
Nick Thwaites was awarded the title of 'Aramark Chef of the Year' after he impressed and delighted the distinguished panel of judges with his crave-worthy dishes of Moroccan spiced chick pea pastille, with cauliflower, coriander and radish and a desert of dark chocolate orange tart with Italian meringue and charred blood orange.
Nick is the Group Executive Chef in the University of Westminster. On his decision to enter the competition he said "I wanted to challenge myself and put my skills to the test against my colleagues in Aramark. I also thought the brief was very exciting and just by entering I knew I could learn a lot and hopefully develop some new skills along the way."
Second place was awarded to Wioletta Kuszyk who severed up Heritage florets lentils with dal Vada and black lime with curry sauce and a date pudding with toffee and a sauce of whipped banana with peanuts. Not to be outdone, third place was award to Matt Doe and his cauliflower with parmesan mushroom and spinach gnocchi and a coconut basil lime and pineapple vegan panna cotta.
The highly competitive awards are open to Aramark Catering chefs from throughout the UK and were judged by some of the UK's best known culinary masters including Pierre Koffmann, Paul Gayler, Andrew Bennett, Henry Brosi, and Aramark's Culinary Director for Ireland, Derek Reilly. The official sponsors included Unilever, Hugh Jordan, Churchill, Lanson and Oliver Harvey.
The Award was presented by Lawrence Shirazian, Managing Director Aramark Food Services UK who said "Our eating habits have changed drastically in the last few decades. We hear our clients saying they are not only trying to hear more plant-based food but are also looking to incorporate more vegetables into their diets, so for us, we want to offer solutions that help with this. By supporting this plant based cooking challenge, we're creating an opportunity for our talented chefs to experiment with ingredients and plant-based recipes, that they will need to get more and more familiar with in order to satisfy customer demand."
Carolyn Hails, Marketing Director, Aramark Northern Europe said "Our chefs always strive to create innovative dishes and enticing taste experiences for our clients. The food produced today by each chef was breathtaking and a testament to our commitment towards delivering top quality, locally sourced, great-tasting food to our clients every day."
Paul Bloxham, Culinary Director for Aramark UK said "It was a great day of learning about new food trends and initiatives. Nick's dishes were an extraordinary piece of artistry — delicious food and perfectly executed. Despite being in competition with each other, there has been a real sense of team spirit and a strong relationship has formed among the chefs as they showcased their craft skills, passion and determination."
Nick now qualifies towards the next stage of the Aramark's European Chef's Cup where he will face tough competition from fellow country winners from across Aramark's European network. Jamie Oliver himself will also be on hand throughout the competition offering advice and guidance to finalists from across Europe.