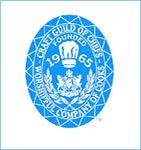 The Craft Guild of Chefs will crown Michelin star legend Alain Ducasse as International Chef. Ducasse will be presented with the prestigious award during the Guild's 25th awards ceremony on Monday 4th June, taking place at Grosvenor House Hotel, London.
Alain Ducasse will attend the award ceremony to pick up the award, along with a star-studded group of industry luminaries including MasterChef: The Professionals judge Monica Galetti and Michelin starred Clare Smyth, Claude Bosi, Angela Hartnett and Gary Jones.
18 awards will be presented on the night in front of an audience of more than 800.
Ducasse comments: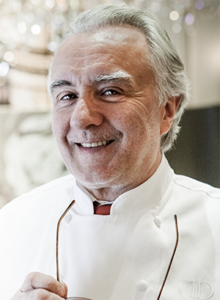 "It is an honour to receive this award from a cluster of such brilliant professionals. I realize how much we share the same values; whatever the shore of the Channel where we have our roots, we think and we act similarly."
New to 2018, the International Chef Award acknowledges and celebrates chefs from around the world who have been globally influential, demonstrating first class culinary excellence.
Steve Munkley Craft Guild of Chefs vice president comments:
"Many congratulations to Alain. He is an exciting and deserving winner of the International Chef Award. He has shown commitment and dedication to the industry across the globe and continues to be influential. We are honored to have him celebrate our 25th awards with us."
Chosen by a panel of industry experts the honorable and highly respected chef outshone his peers with his impressive career of a very high caliber.
Claire Bedouin, of award sponsor Pure South said:
"It's fantastic to be part of the inaugural International Chef Award. Alain Ducasse is a world class heavyweight and thoroughly deserving of this award." Open Door PR. www.opendoorpr.co.uk Registered office: 20 Havelock Road. East Sussex. TN34 1BP
As one of the world's most decorated chefs, Ducasse is known for his exquisite French cuisine and has created unique dining concepts reflecting international influences. He became the first chef to own restaurants carrying three Michelin Stars in three cities. During his career, he has opened restaurants and cooking schools, published cookbooks and continues to expand his reach.
Celebrating 25 years of culinary excellence, the awards recognize and acknowledge remarkable talent across the UK and beyond, from junior chefs just at the beginning of their career to experienced well-established chefs in the industry.
More information is available at http://cgcawards.co.uk/
The Craft Guild of Chefs was established in 1965 as a Guild of the Cookery and Food Association. It has developed into the leading chefs' association in the UK and has many members worldwide.
Craft Guild of Chefs members come from all aspects of the foodservice and hospitality sectors working in a wide variety of positions from students and trainees to top management. The association boasts a broad and experienced membership.
As an association representing the interest of chefs, it aims to increase standards of professional cooking through greater awareness, education, and training and to develop careers and prospects of their members. It helps members develop and maintain their knowledge, skills, and ability.
HRH the Countess of Wessex GCVO is the Royal Patron of the organization and the President is Vice Admiral Tony Johnstone-Burt, CB, OBE.