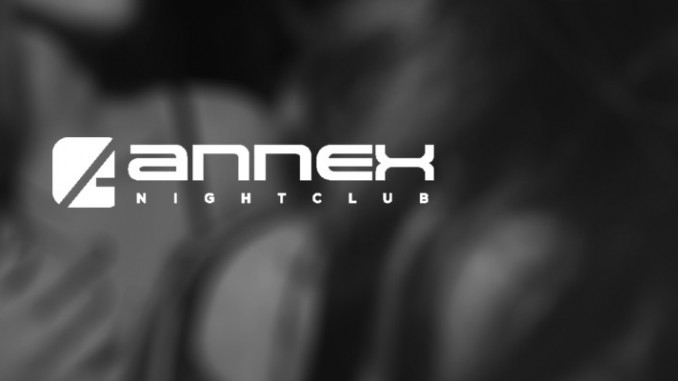 A Return to the Underground at Annex
Annex Nightclub Grand Opening in Wicker Park on Friday, February 26, 2016
(Chicago, Ill.) – The space which played a key role in Chicago's second wave of House music throughout the 90's, Red Dog nightclub, was once a venerable launching pad for deejays like Derrick Carter, DJ Sneak, Cajmere (aka Green Velvet), Mark Grant, DJ Heather, Johnny Fiasco, Spencer Kinsey, and more; DJs who have gone on to tour the world and most of them still do to this day. On Friday, February 26, 2016, the former Red Dog space will come to life again in a grand opening celebration as Annex, located at a slightly hidden, back alley entrance on the second and third floors of 1958 West North Avenue in Chicago.
In a 1993 Chicago Tribune article entitled "Red Dog Underground Without Attitude" the author stated, "What a weird, fun place Red Dog is. Like most of the old house clubs, Red Dog's a kaleidoscope of races, ages and lifestyles…" Annex plans to pick up where Red Dog left off.
"Chicago isn't New York and it isn't LA. We don't want the pretense. We just want an authentic, good time," stated Joey Swanson, Program Director for Annex. "Wicker Park has always been a melting pot and a haven for the outcasts to feel at home. Like Red Dog welcomed and sheltered all, Annex will, too."
Annex is a return to warehouse-style lofted space, which feels spacious, yet close and comforting at the same, in a 4,000 square foot room. The main floor of Annex, located on the second level of the building, features 38-foot tall vaulted ceilings with painted, exposed brick and steel in tones of silver, black, and dark gray giving an inner-city feel with a stripped-down, music heavy vibe. Each of the four corners of the room contains a full service bar, colorfully backlit, made of punched metal. Most of the space is designated for dancing, with ten tables and banquette seating flanking the room. A rotating visual effects wall with state of the art lasers and video mapping projection will allow the room to shape-shift with different themes utilizing the very latest in LED technology, all custom designed by Mode Visuals.
Upstairs on the third floor is a private event space, perfect for a relaxed, lounge atmosphere for a party-within-the-party. The Hot Box at Annex features a full bar, comfortable seating, private bathrooms, and a separate sound system and DJ booth. The décor pays homage to Wicker Park with rotating street art installations in the 2,000 square foot space. For the audiophiles, both rooms are filled with EV X-Array and X-Sub concert series, high-output speakers powered by 75,000 watts of Crown digital amplifiers.
As Red Dog was once, Annex will continue to be a music-centric den where people come to let their hair down without judgements. The nights will be curated by "Just Joey" Swanson who has 25 years of history in the Chicago music industry. Just Joey was the creator and host of Sonic Boom, Chicago's first and only EDM (Electronic Dance Music) mix show, on Q101 [WKQX-FM] and the current host and producer of Electronic Playground on 101WKQX. Most notably, Just Joey is the owner and music director of Boom Boom Room, the longest running dance night in the world. Boom Boom Room began at Red Dog 25 years ago and will return home on Mondays at Annex beginning on Monday, February 29.
Annex will officially open its doors on Friday, February 26, 2016, for an invitation-only media and tastemaker preview from 8:00 p.m. to 10:00 p.m.; opening to the general public at 10:00 p.m.
Friday, February 26: Paradigm Presents the Annex Grand Opening featuring Oscar G http://djoscarg.net/ with Inphinity https://www.facebook.com/InphinityMusic/. Tickets may be purchased in advance at: http://paradigmpresents.ticketfly.com/event/1094845-annex-grand-opening-ft-oscar-g-chicago/.
Saturday, February 27: Afterlife @ Annex featuring Kings of Class
http://www.kingsofclass.com/, Nikho https://www.facebook.com/djnikho, and DangerWayne https://www.facebook.com/DangerWayneMusic/.
Monday, February 29: "Boom Boom Room" Returns featuring Paul Johnson https://www.facebook.com/DJPaulJohnson/, Diz https://www.facebook.com/Dj-Diz-15477984905/, Bucky Fargo https://www.facebook.com/buckyfargoofficial/, and Dustin Sheridan https://www.facebook.com/DustinSheridanOfficial/. This iconic Chicago night of techno-house fusion has 25 years of history, welcoming all walks of life: gay, straight, black, white, 99-percenters and one-percenters alike.
Annex will be open every Friday and Monday from 10:00 p.m. to 4:00 a.m. and Saturday from 10:00 p.m. to 5:00 a.m.; other days reserved for private and select special events. A limited catered food menu will be available for private events in The Hot Box at Annex. The nightly cover will range from $5 to $20. Premium and ultra-premium liquor, bottled beer, wine, and champagne will be offered, and table reservations, bottle service and private party bookings may be made by emailing contact@annexnightclub.com.
About Annex
Slightly hidden in the diverse Wicker Park neighborhood of Chicago, Annex goes back to the roots of the underground nightlife scene. Annex is housed in one of the original DJ-driven dance clubs and strips down the overdone pretension to focus on the music. Enter through the rear alley at 1958 West North Avenue, Chicago, Illinois, 60622. Call 773-278-4646 or visit http://annexnightclub.com and follow @AnnexChicago on social media platforms Facebook, Twitter and Instagram.