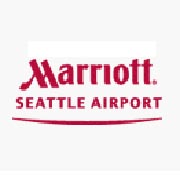 Seattle Airport Marriott, a modern respite poised in the heart of the booming SeaTac gateway and featuring 459-rooms with enviable views of Mt. Rainier – proudly announces a partnership with Coravin, an innovative wine pouring system developed to offer upscale wines by the glass 'without pulling the cork,' thus minimizing high-end wine waste in the property's restaurant, Aqua Terra. The Coravin system inserts a thin, hollow needle through the cork, using a pressurized air system to pour a glass while allowing the cork to stay in place. Once poured, the system leaves the bottle naturally sealed, preserving the longevity of bottle life.
"Our culinary team at Aqua Terra is challenged to constantly seek ways to elevate the guest experience, both in the sustainable, local ingredients we feature, as well as the availability of high end wines," said Fadi Achour, director of operations, Seattle Airport Marriott. "Our team found the Coravin system as a great opportunity to pour highly-regarded wines that cannot typically be offered by the glass due to the high price of the bottle.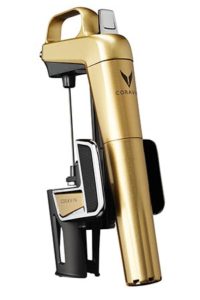 Since adopting the Coravin system, the Captain's List of wines available now includes premium bottles such as Cakebread Chardonnay, The Prisoner Red Blend, Thorn Merlot, Sokol Blosser Pinot Noir, Tenuata Arceno Chianti Classico and Yangarra Estate GSM. Due to its emergent success, the culinary team is expanding the by-the-glass offering to be available to guests utilizing the property's Executive Lounge.
"The Coravin system is the ideal way to deliver great wines without the added operational cost of waste," said Bob Schrader, general manager, Seattle Airport Marriott. "As we finalize a full-scale renovation of all guestrooms this summer, programs like the new Coravin system is yet another way we are improving the overall Seattle Airport Marriott guest experience."
Situated less than a mile from Seattle-Tacoma International Airport and a short block from the Link light rail, the 459-room Seattle Airport Marriott offers an upscale escape for business and leisure travelers alike with easy access to Downtown and greater Seattle, the Museum of Flight and the Experience Music Project/Science Fiction Museum. All newly-renovated guest rooms provide spacious comfort with enviable views of Mt. Rainier and featuring the latest technology and modern amenities, while the award-winning Aqua Terra restaurant serves up sustainable seafood and locally-procured Pacific Northwest ingredients. Guests experience a refreshing change of pace in the beautiful indoor atrium pool and workout in the state-of-the-art fitness center. With more than 15,000 square feet of meeting space, Seattle Airport Marriott hosts a wide-range of meetings and events across 14 rooms featuring high-tech services.
Currently undergoing a complete renovation of all guestrooms, Seattle Airport Marriott is operated by Spire Hospitality, one of the nation's leading and most respected hotel management companies. For more information on ways Seattle Airport Marriott is providing an elevated guest experience, visit the hotel online or call 206.241.2000.
About Spire Hospitality
Spire Hospitality, based in Chicago, Ill., is a third-party operator of 6,293 room keys and nearly 400,000 square feet of meeting space in hotels including unique independents and across celebrated brands such as Hilton Hotels & Resorts, (IHG) InterContinental Hotels Group, (HOT) Starwood Hotels & Resorts and (MAR) Marriott International. Spire Hospitality offers expertise in all facets of hospitality management and is committed to preserving, protecting and enhancing the value of hotel real estate. For more information, visit www.spirehotels.com.
About Marriott Hotels
With more than 500 hotels and resorts in over 50 countries around the world, Marriott Hotels is evolving travel through every aspect of the guest's stay, enabling the next generation to Travel Brilliantly. Boldly transforming itself for mobile and global travelers who blend work and play, Marriott leads the industry with innovations, including the Greatroom lobby and Mobile Guest Services that elevates style & design and technology. All Marriott hotels participate in the award winning Marriott Rewards frequent travel program that allows members to earn hotel points or airline miles for every dollar spent during each stay. For more information, visit www.MarriottHotels.com.